Customer Success Manager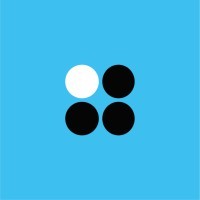 Proximie
Administration
Denver, CO, USA
Posted on Monday, September 4, 2023
Five billion people in the world do not have access to safe and affordable surgery, and this is a problem everywhere, not just in developing countries. Proximie is on a mission to save lives by democratizing healthcare through digital transformation; it is harnessing the power of telepresence, content management, and data and insights. Proximie is a rapidly growing, mission-driven healthcare SaaS platform that can virtually transport a surgeon into any operating room in the world, to remotely view, assist, mentor, or train not only other surgeons but also all healthcare staff and medical interns. Helping scale surgical expertise, from world-renowned hospital theatres to conflict zones, we save lives by sharing the world's best clinical practice and give every single clinician real-time insight so they can provide optimal patient care to every patient, every time.
Founded in 2016 by Dr. Nadine Hachach Haram an NHS surgeon, Proximie is headquartered in London, has offices in Boston and Lebanon, has over 150 employees, and is deployed in over 50 countries around the world today.
Check out Nadine's Origins Story here: https://www.proximie.com/about-us/
BBC Report: https://www.bbc.com/reel/video/p0b7wrf2/the-technology-turning-surgery-virtual
Position Overview
The Customer Success Manager will help us deliver our world-class digital platform that delights our customers and positively impacts the surgical landscape, empowering surgical communities worldwide. This is a field-based, customer-facing role covering the geographical region to ensure our case management capability delivers what is best for the surgeon, the patient, and our business partners.
The Customer Success Manager will be responsible for expanding the number of Proximie users within an account whilst also ensuring existing customers are delivered an exemplary experience utilizing the Proximie platform. As this role will include onboarding and training new customers whilst also enabling existing customers to use the platform effectively, it would be advantageous for the Customer Success Manager to have some technical knowledge and experience of audio/visual hardware and software.
We are looking for a great communicator, team team-oriented but with the ability to work independently and possesses the capacity for learning new skills quickly.
Job Responsibilities
COMMERCIAL AND CUSTOMER SUCCESS
Working within a designated territory, you will drive the clinical adoption of the Proximie platform within specified accounts. This will include engaging with Key Opinion Leaders within those institutions and a focus on expanding the number of Proximie users within specified accounts.
Leading technical product and clinical demonstrations to ensure current utilization and adoption of Proximie technologies as well as helping to drive future sales expansion.
Build engagement and value through the platform across divisions and specialties supporting the growth and retention of Proximie Customers.
Ensure the delivery of an exemplary customer experience with each visit.
Successfully onboard and train new customers in the utilization of our software.
Ensure the full utilization of system functionality and efficient workflows, with the identification of weaknesses/opportunities for improvement.
Support live, clinical utilization of the Proximie platform in clinical areas, labs, training sessions, etc.
Partner with leadership to identify training needs and provide instructional design input on crafting effective learning outcomes.
TECHNICAL EXPERTISE
You will successfully deliver, connect, configure, and test all Proximie hardware/equipment and solutions to Proximie customers in a clinical setting.
You will disconnect, remove, sanitize, and store equipment post case.
You will participate in planning, testing, and coordination meetings.
You will help to triage support calls for troubleshooting system/software issues as they arise, promptly escalating any technical need for resolution.
Minimum of 2 years related work experience with medical devices. Ideally with a SaaS, AV, hardware, or technical equivalent as part of your experience.
Demonstrated ability to independently manage time and proactively schedule to best support customers and sales counterparts.
Excellent communication and presentation skills.
Collaborative team player with cross-functional relationship-building skills.
The ability to travel up to 25% to customer sites that include, but are not limited to: hospitals, operating rooms, laboratories, and surgery centers.
Flexible scheduling may be required to accommodate customer needs. This may include working outside of an 8:00 AM to 5:00 PM workday. This role may require you to work evenings, early morning, or weekend shifts as needed to deliver exemplary customer service.
Physical Requirements
The position will require routine walking, kneeling, and squatting, sitting, standing, reaching, and twisting.
You must be able to routinely lift/lower/carry 1 to 35 pounds, lift/lower 36 to 49 pounds.
You must be able to push/pull wheeled transporters and/or palletized product using up to approximately 50 lbs. of force.
You must be comfortable working in and around hospital personnel, sensitive medical equipment, and patients.
A clean driving record and the passing of a background screen is required.
Advantageous
Proficiency with Windows 10 & 11 and Mac OS X 10.x, Android & iOS Mobile Devices.
Knowledge of video and audio signals via cameras & microphones.
Experience / Understanding of Health IT, Digital Health, Telehealth in the surgical domain.
Experience working for a start-up in the healthcare industry.
Why Work for Proximie?
You will be encouraged to grow in your role, take ownership and gain responsibilities.
Generous annual leave.
Two "well-being" days per year plus the day off for your birthday.
"Summer Fridays" – early office closing on Fridays during summer months.
Bi-annual bonus programme – based on individual contribution.
To support your professional growth, all permanent employees will have access to an annual stipend of $1,000 to assist with personal development activities.
Flexible working hours - we trust our people to manage their time and to focus on wider results.
A flat organizational structure where every opinion matters, ideas are cultivated, and innovation is encouraged.
Proximie is a truly global company with teams across the UK, Europe, United States, Middle East, and Australia - with that, you will have opportunities to see the world.
Proximie is an equal-opportunity employer. We are committed to providing a work environment that supports, inspires, and respects all individuals. We do not discriminate on the basis of race, colour, religion, marital status, age, national origin, ancestry, physical or mental disability, medical condition, pregnancy, genetic information, gender, sexual orientation, gender identity or expression, veteran status, or any other status protected under the law.