Business Development Representative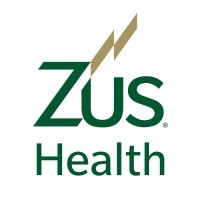 Zus Health
Sales & Business Development
United States
Posted on Wednesday, May 3, 2023
Who we are
Zus Health is an early stage startup focused on accelerating digital health builders with a platform of healthcare-oriented, API-first services. We believe that now is the time for healthcare to change in this country and that modern technology infrastructure will help unleash that change. Our first customers are innovative and hungry digital health startups. We're led by athenahealth's co-founder, Jonathan Bush, and a seasoned leadership team.
We are seeking a Business Development Manager to join our commercial team. In this role, you will lead our day-to-day sales efforts by helping to identify and qualify prospective customers.
You are an enthusiastic business development representative eager to lead conversations with healthcare entrepreneurs and help them leverage the Zus platform to accelerate their business. You are entrepreneurial in nature and comfortable engaging with prospective customers at leading digital health organizations. You are knowledgeable about the industry and passionate about transforming the outcomes, cost, and experience of healthcare. You know how to manage a sales funnel and set customers up for successful partnerships. You have the drive to move things forward and have consistently exceeded quotas and sales targets.
As part of our early team you will
Conduct research to identify potential clients and new business opportunities
Reach out to potential clients through various channels, including phone, email, and social media
Build and maintain strong relationships with clients, partners, and vendors in the healthcare space
Collaborate with your teammates to create customized proposals and presentations
Attend industry events and conferences to network and promote Zus Health
Maintain a real-time understanding of the evolving and competitive landscape which will allow you to identify new opportunities
Develop new insights derived from conversations with prospective customers that can be used to inform the Zus product roadmap
Maintain accurate records of all sales and prospecting activities in our CRM system, Hubspot
Achieve or exceed monthly and quarterly sales targets
You're a good fit because you
Have 1-2 years of experience in business development or sales, preferably in the healthcare or technology industry
Have a strong understanding of the current healthcare technology landscape, particularly as it relates to API-first platforms
Are comfortable leading conversations with executives at digital health companies
Are passionate about what you do and have world-class interpersonal and communication skills in various business settings
Have a collaborative approach to problem solving
Are data driven and action oriented, especially as it relates to sales processes
Possess the highest level of integrity and empathy
Proven track record of meeting or exceeding sales targets
Proficient in GSuite, Slack and CRM tools
At Zus Health, we value diversity and are committed to creating an inclusive workplace.
Research shows that candidates from underrepresented backgrounds often don't apply unless they meet 100% of the job criteria. We aren't looking for someone who checks each box on a page, rather we're looking for curious minds who are active learners and people who care about disrupting the current healthcare landscape with their unique experiences.
We will offer you…
• Competitive compensation that reflects the value you bring to the team a combination of cash and equity
• Robust benefits that include health insurance, wellness benefits, 401k with a match, unlimited PTO
• Opportunity to work alongside a passionate team that is determined to help change the world (and have fun doing it)