Executive Assistant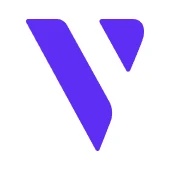 Vendr
Administration
Boston, MA, USA
Posted on Wednesday, September 13, 2023
About Vendr
Vendr helps people buy and sell software without friction. As the creator and leader of the SaaS buying category, Vendr has saved companies millions of dollars across tens of thousands of software purchases.
If you're eager to advance in your career and are committed to establishing a fair and transparent software purchasing ecosystem supported by top-notch data, you've come to the right place.
Our headquarters is in Boston, Mass., with locations in Charleston, S.C and London, England. We have over 250 employees globally who work both in-person and remotely.
At Vendr, our culture serves our team to deliver their best work. We prioritize being data-driven and transparent in our approach, focusing on velocity. We believe in doing what's right, not prioritizing who is right. We cultivate a curious mindset to seek out the truth and share data with those who can benefit.
Above all, kindness is at the core of our culture, where generosity and consideration for others are highly valued. In everything we do, honesty and transparency are paramount, as they're essential in building trust with our customers and one another.
→ Learn more about our values.
Since 2019, we have:
Managed billions in software spend on behalf of our customers

Saved hundreds of millions of dollars for our customers across tens of thousands of software negotiations

Provided our customers with unprecedented visibility into their software stacks, enabling them to identify opportunities for improvement and cost savings

Utilized our industry-leading data to make the SaaS buying process more clear, transparent and accessible

Assisted our customers in developing a data-driven approach to SaaS purchasing

Collaborated with professionals in finance, IT, procurement, and department heads to enhance their process maturity and modernize their business processes
We want you to join us on our mission to fix how companies buy SaaS. We want to hear from you if you're looking for an opportunity to make a significant impact, solve interesting challenges, and help hundreds of customers. Join Vendr's pioneering teams and help transform how companies discover, purchase, and manage software.
We are looking for a talented Executive Assistant to support our CFO and CTO! You'll act as a gatekeeper and right hand to our CFO/CTO, maximizing their efficiency by effectively managing their time and removing all administrative obstacles, all while getting a behind-the-scenes look at the operations of a high-growth startup tech company.
What You'll Do:
Proactively manage and prioritize business needs, and act as the "right hand" to the CFO and CTO
Maintains highly confidential and sensitive materials.
Support the day to day duties of the CFO and CTO and ensure items are prepared, organized and ready for all meetings or events
Quarterback special projects associated with supported C-Suite
Manages heavy calendars; schedules all internal/external meetings and team meetings.
Initiates and coordinates extensive business travel arrangements.
Independently identifies, organizes and implements appropriate flow of communication and documentation.
Prepare meeting agendas, take and process meeting minutes, track implementation of decisions.
Track and monitor pending business issues for follow-up
Plan and facilitate department events including off-sites, happy hours, and celebrations
Prepare and manage department expenses, including reports and all credit card transactions
Assist as needed with presentations and meeting materials
Project manage tasks to ensure follow-up to action items
Pitch in to help with miscellaneous projects as needed
What You'll Need:
2+ years of administrative experience and enjoys working in a fast-paced environment, supporting at the Executive level
Outstanding organizational skills with high attention to detail
Excellent written/verbal communication and listening skills
Able to multitask and prioritize in a dynamic environment.
Team player who works well under pressure with the ability to be flexible and adaptable in the face of changing priorities
Outstanding people skills, with the ability to effectively interact with all levels of an organization
Proficient with G Suite, including Gmail, Google docs, Google sheets, etc.
Excellent problem-solving and prioritization skills, with the ability to anticipate needs
Self-starter with a positive attitude, a strong sense of urgency, and the desire to do the right thing
High degree of discretion when dealing with confidential information
Demonstrated ability to prioritize multiple competing requests and create plans for achieving objectives
Why Vendr
We're a disruptor - we're changing the way SaaS is purchased and managed

We have the right value proposition at this time, (we save companies time and money and help them grow efficiently)

We're a startup with durable growth

We have great people and a strong culture, (check out our values

here

)

Competitive pay & benefits **applicable to U.S. employees, ask our team for details on our International benefits**

Medical, Dental, Vision with company paid premiums

HSA contribution

Flexible/unlimited PTO

12 paid company holidays in addition to PTO

4% 401k matching

WFH stipend

Education & wellness reimbursement

All Mac environment
Vendr is proud to be an equal opportunity employer and is committed to maintaining a diverse and inclusive work environment. All qualified applicants will receive consideration for employment without regard to race, color, religion, gender, gender identity or expression, sexual orientation, national origin, physical or mental disability, age, or veteran status or any other basis protected by federal, state, or local law. While we are interested in qualified applicants who are permanently eligible to work for any employer in the United States, we are unable to sponsor or take over sponsorship for employment visas at this time.
To all recruitment agencies: We do not accept unsolicited agency resumes and are not responsible for any fees related to unsolicited resumes.