Mortgage Solutions Architect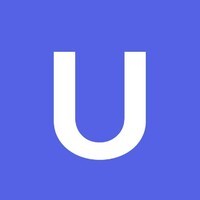 Unison Home Ownership Investors
IT
Remote
Posted on Saturday, November 18, 2023
Our Mission
At Unison, we've built a smarter way to unlock home equity, without interest, debt, or monthly payments. Our Vision is to Optimize Homeownership by providing the missing products and expert advice to empower our customers - both consumers and institutional investors - to optimally own and invest in Residential Real Estate. Unison is a mission driven company and we're looking for ambitious individuals to help us grow.
Your Mission
As a Mortgage Solutions Architect, you will be a key strategic leader responsible for designing and implementing innovative and scalable technology solutions within the mortgage domain. Leveraging your deep understanding of mortgage processes and technology, you will collaborate with cross-functional teams to architect end-to-end solutions that meet business objectives, regulatory requirements, and industry best practices.
Process Management and implementation of efficient mortgage lending processes, ensuring compliance with industry regulations
Collaborate with business stakeholders to understand their goals,challenges, and requirements in the mortgage domain
Design Comprehensive and scalable technology solutions that align with business strategy and objectives
Develop and maintain architecture frameworks,models, and principles for mortgage systems
Define and document system architecture, including components, module, and interactions
Evaluate emerging technologies, and platforms relevant to the mortgage industry
Assess the feasibility and impact of incorporating new technologies into existing or new mortgage solutions
Work closely with development teams, product managers, and business analysts to ensure alignment between business goals and technical solutions
Provide guidance and support during the development lifecycle
Stay abreast of regulatory changes in the mortgage industry and ensure that architectural solutions comply with relevant regulations and standards
Define and implement best practices for ensuring the quality and reliability of mortgage solutions
Conduct regular reviews and audits to ensure adherence to architecturals standards
Identify opportunities fro innovation and optimization within existing mortgage systems
Purpose and implement solutions to enhance efficiency, scalability, and overall performance
About You
Utilizing your strong end to end mortgaging skills you will partner closely with leaders throughout the organization including Unison's President and Director of Strategy. You exemplify our values, have a drive to succeed, and your experience includes:
Bachelor's degree in Computer Science, Information Technology or a related field
6+ years of experience in mortgage architecture with a strong understanding of end-to end mortgage process
Proven experience as a Solutions Architect, within the mortgage industry
Deep understanding of mortgage process, loan origination systems(LOS), and related technologies
Excellent analytical and problem solver.
Effectively communicate complex technical concepts to both technical and non-technical technical stakeholders
Act as a bridge between between business and technology teams, ensuring a shared understanding of architectural design
In -depth knowledge of mortgage regulations, compliance requirements, and industry best practices
Proven ability to build strong collaborative working relationships and be seen as a trusted and objective advisor
Strong communication skills – both written and verbal
Comfortable working in a high-pace environment with teammates from different backgrounds, both in person and virtually
Unison team members are working a hybrid work schedule. This position requires work onsite 2-4 days per week, depending on home office location. All applicants must be available to work onsite for the minimum days required.
We recognize that people come with experience and talent beyond just the technical requirements of a job. If your experience is close to what you see listed here, please still consider applying. Diversity of experience and skills combined with passion is a key to innovation and excellence. Please let us know if you require accommodations during the interview process.
Why Unison?
See The Long Now - We invest in your professional development through an in-house Learning and Development program providing paths for individual contributors and managers. We also provide external resources, giving each team member $2k annually for learning opportunities. Each month you will also have a half day off to learn and grow on your own.
Demonstrate True Grit - We know our team works hard, so we encourage a work life balance through generous PTO (20+ days), sick days (5), parental leave (12 weeks), and additional days off for mental health, volunteering, blood donation, and more.
In Unison, Together - Each quarter our team says the same thing - the best part about working at Unison is our Culture! We take culture seriously and pride ourselves on having fun while succeeding. We have regular company events, swag giveaways, and encourage our team's involvement through our Fun Committee and Diversity, Equity, and Inclusion (DEI) Committee.
About Us
Unison is a San Francisco, CA and Omaha, NE based fintech company that is pioneering a smarter, better way to own your home. Until now, the only way to finance a home was by taking on debt. Through the Unison Agreement, we help homeowners access their equity flexibly with no monthly payments or interest. We enhance home affordability, reduce debt, and deliver a less risky way for homeowners, investors, and society to think about their most important asset - the home.
The last few years have been record breaking for Unison. We've opened a second location in Omaha, Nebraska, expanded our offering to 30 states, surpassed the $5B mark in real estate investments and partnered with over 8K customers through our HomeOwner programs. This tremendous growth was recognized by the Deloitte Technology Fast500 awards two years in a row as well as being included in the most recent Forbes Fintech50.
Unison provides equal employment opportunity to all individuals regardless of their race, age, creed, color, religion, national origin or ancestry, sex, gender, disability, veteran status, genetic information, sexual orientation, gender identity or expression, pregnancy, or any other characteristic protected by state, federal, or local law.