Director of Investment Strategy and Investor Relations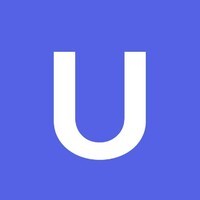 Unison Home Ownership Investors
San Francisco, CA, USA
Posted on Tuesday, August 29, 2023
Our Mission
Unison Investment Management delivers efficient and scalable investment opportunities into the largest asset class in the world: owner-occupied residential real estate. The equity in owner-occupied residential real estate represents a $21T asset that is nearly absent from institutional investor's portfolios. This untapped asset class presents a unique opportunity to develop a new market that is also a core asset. Unison is the leader and pioneer in this space and our vertically integrated investment and financial technology platform has originated over 10,000 investments in residential real estate in the US. We have been investing in real estate and managing funds since 2004 and have exposure to over $6.4B in owner-occupied residential properties.
Your Mission
As the Director of Investment Strategy and Investor Relations, your mission will be to support the Managing Director of Institutional Business Development. You will manage highly technical investor requests and coordinate cross- functionally to ensure timely delivery of investors inquiries regarding Unison performance and reporting.
Within 1 month, you'll:
Learn about equity agreements, Unison's product, alternative financing options in the marketplace, and be able to clearly communicate Unison's unique value propositions
Work closely with the Managing Director of Institutional Business Development to support fundraising efforts, securing materials and responses for DDQs/RFPs and investor meetings.
Preparing/creating marketing content including, but not limited to, pitch books, case studies, due diligence material, and custom presentations.
Coordinate with our investment strategy team to build out a scalable and efficient customer outreach and marketing platform
Within 3 months, you'll:
Prepare quarterly reports, presentations, valuations, and asset reviews for senior management and investors.
Report investment and portfolio return details to internal parties and external investors.
Monitor portfolio diversification against thresholds and monitor industry economic and market trends.
Support ongoing compliance functions with fund accounts and investors.
Take on ad hoc projects and support MD with their work as needed.
About You
Bachelor's degree in Financing, Accounting, Economics, or a related field
5 years of related experience in Portfolio Management, Accounting, Acquisitions, or Asset Management.
Managing multiple projects by prioritizing objectives
Microsoft Office Suite, including Outlook, Excel, PowerPoint, and Word required.
Direct experience in private equity institutional funds will be a plus.
Exceptional attention to detail and a proven ability to produce superior work while managing multiple priorities and deadlines
Experience with Salesforce is a plus.
Data analytics is a plus.
A real estate background is a requirement.
Portfolio management or asset management background required
Experience supporting capital formation/investor relations team at previous firms a plus
Experience with fund and/or SMA reporting is required
Excellent communication skills
Unison team members are working a hybrid work schedule. This position requires work onsite 2-4 days per week, depending on home office location. All applicants must be available to work onsite for the minimum days required.
We recognize that people come with experience and talent beyond just the technical requirements of a job. If your experience is close to what you see listed here, please still consider applying. Diversity of experience and skills combined with passion is a key to innovation and excellence. Please let us know if you require accommodations during the interview process.
What does Unison Offer?
Next to your base salary which is based on your profile and experience, we offer the following:
We provide company paid medical, dental and vision insurance coverage
Employee Recognition Program A brand new MacBook or ThinkPad with plug and play capabilities for in office or at home use
Extensive Employee Assistance Program
Company options, so as the company grows, you grow with it!
A healthy bonus or commission plan offered based on role
We value team culture and enjoy interacting with colleagues, hanging out after work any day of the week
A lot of room for personal development and growth and a $2,000 stipend to help you get there
A start-up environment in which you can make a difference.
Multiple different opportunities to join company groups to make a culture impact (i.e. DEIB Committee, Fun Committee, Book Clubs, Toastmasters)
Salary Range:
The base salary range for this role is $150,000-$175,000 and the job duties must be performed from our San Francisco, CA office. This range does not include bonus potential, equity, or additional benefits that the company may provide. Unison offers a competitive total rewards package that includes company-paid health benefits, a 401k program, commuter benefits, as well as employee assistance programs.
The base salary offered will be determined by a wide array of factors such as experience, skills, certifications, and education. Decisions will be determined on a case-by-case basis.
About Us
Unison is a San Francisco, CA and Omaha, NE based fintech company that is pioneering a smarter, better way to own your home. Until now, the only way to finance a home was by taking on debt. Through the Unison Agreement, we help homeowners access their equity flexibly with no monthly payments or interest. We enhance home affordability, reduce debt, and deliver a less risky way for homeowners, investors, and society to think about their most important asset - the home.
The last few years have been record breaking for Unison. We expanded our offering to 30 states, surpassed the $5B mark in real estate investments and partnered with over 8K customers through our HomeOwner programs. This tremendous growth was recognized by the Deloitte Technology Fast500 awards two years in a row as well as being included in the most recent Forbes Fintech50.
Unison provides equal employment opportunity to all individuals regardless of their race, age, creed, color, religion, national origin or ancestry, sex, gender, disability, veteran status, genetic information, sexual orientation, gender identity or expression, pregnancy, or any other characteristic protected by state, federal, or local law.