Sr. Software Engineer - Data Platform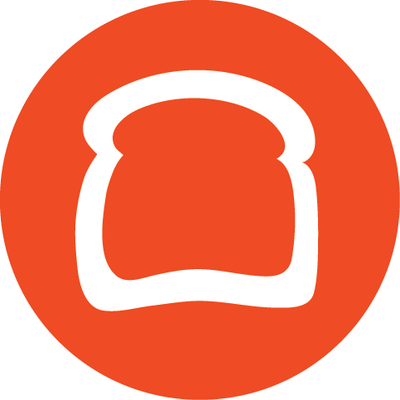 Toast
Software Engineering
Bengaluru, Karnataka, India
Posted on Tuesday, September 12, 2023
Now, more than ever, the Toast team is committed to our customers. We're taking steps to help restaurants navigate these unprecedented times with technology, resources, and community. Our focus is on building the restaurant platform that helps restaurants adapt, take control, and get back to what they do best: building the businesses they love. And because our technology is purpose-built for restaurants, by restaurant people, restaurants can trust that we'll deliver on their needs for today while investing in experiences that will power their restaurant of the future.
Bready* to make a change?
The Data Platform team builds and manages key parts of Toast's infrastructure. Today we support tens of thousands of restaurants who see the quality of timely and insightful data as critical to their success. We also work closely with other internal teams to enable them to build services and products that leverage the massive amounts of data we've collected. By this point next year, we are expecting to have doubled our data and traffic volume. The Data Platform builds and operates the scalable streaming data plane that will help us get there.
Are you interested in building tools on top of this data that help our customers improve their businesses? Do you believe that extraordinary products differentiate themselves by moving beyond a simple "report" into a data rich experience? If so, we'd like you to join us.
In this roll*, you will:
Technical leader of the Data Platform, connect with stakeholder, build partnerships and grow the Data Platform team in Bangalore
Own the APIs that services at Toast use to query and retrieve data
Operate and maintain our batch and streaming data processing workflows in production
Own the APIs teams at Toast use to access, process and retrieve data from implementation to productionalization (autoscaling, resiliency, etc…)
Ensure compliance with applicable data security and privacy policies, procedures, guidelines, and agreements.
Be involved in complex, high impact projects that span multiple teams with direct business impact.
Champion best practices for development, deployment and quality life-cycles.
Do you have the right ingredients?
5+ years of experience as a Software Engineer with 3+ year working with data
Familiarity with microservice based architecture operating at scale, preferably in a cloud environment such as AWS.
Knowledge of command line tools and the ability to jump in and assist with ops as necessary to keep the pipeline moving.
Experience in diagnosing and working with partner teams - infra, engineering etc. to resolve data warehouse access and performance issues.
Hands-on experience in gathering and analyzing metrics from operating systems and data pipelines to assist in performance tuning and fault finding
Strong foundations in diagnosing performance bottlenecks and implement optimizations across infrastructure, databases, web, and mobile applications
Experience in implementing strategies to increase reliability and performance of database, pipelines and various systems through process optimization
Experience in software engineering best practices and tools including object-oriented programming, test-driven development, CI/CD etc.
Strong foundations in data processing flowcharting techniques, developing data information flows, business process modeling and analyzing business requirements.
Hands-on experience with data structures, algorithms, data architecting, data mining, large-scale data modeling, and business requirements gathering/analysis.
Bonus ingredients:
Experience with Java, Kafka, Groovy, Kotlin or JVM-based language is a plus.
Experience working within the data analysis ecosystem on top of platforms such as Hadoop, Spark, Streaming Data or Snowflake.
Our Tech Stack
Toast's products run on a stack that ranges from guest and restaurant-facing Android tablets to backend services in Java to internal, guest-facing and restaurant-facing web apps. Our backend services follow a microservice architecture written using Java 8 and DropWizard; we use AWS extensively, ranging from S3 to RDS to Lambda. We have our own platform for dealing with user management, service elevations and robust load balancing. Toast stores data in a set of sharded Postgres databases and utilizes Apache Spark for large scale data workloads including query and batch processing. The front-end is built primarily using React and ES6. The main Toast POS application is an Android application written in Java and Kotlin. For data between tablets (Toast's custom hardware devices) and our cloud platform we operate RabbitMQ clusters as well as direct tablet communication to the back end.
We are Toasters
Diversity, Equity, and Inclusion is Baked into our Recipe for Success.
At Toast our employees are our secret ingredient. When they are powered to succeed, Toast succeeds.
The restaurant industry is one of the most diverse industries. We embrace and are excited by this diversity, believing that only through authenticity, inclusivity, high standards of respect and trust, and leading with humility will we be able to achieve our goals.
Baking inclusive principles into our company and diversity into our design provides equitable opportunities for all and enhances our ability to be first in class in all aspects of our industry.
Bready* to make a change? Apply today!