Senior Full Stack Software Engineer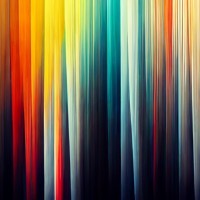 SpectrumAi
Software Engineering
San Francisco, CA, USA
Posted on Saturday, November 11, 2023
About The Company


SpectrumAi develops innovative solutions for life-changing therapies. We are engineers and clinicians, entrepreneurs and operators. And we have a shared passion to solve difficult problems. This is an opportunity to join a mission-driven digital health company that is changing the field of Applied Behavioral Analysis. We're looking for talented, dynamic and caring people to join our growing organization that celebrates creativity and thrives on problem solving. We're looking for rockstars for whom the sky isn't the limit.
Summary Description


SpectrumAi is looking for a seasoned Software Engineer to join our growing team. As a senior full stack engineer, you'll work closely with other engineers, including offshore contract staff, and cross-functional partners to design the technical underpinnings of SpectrumAi's products and execute on our ambitious product roadmap. In this role, you'll be expected to be hands-on building key systems and features for our products, and you'll contribute to the successful delivery of large-scale technical efforts. The right candidate will be familiar with our technical stack, which includes Python/Django and React JS. The ideal candidate will be someone who thrives in an early stage startup environment where the ability to be nimble and build fast are paramount, and one who will contribute to the rich diversity of the current team. This is a great opportunity to be a founding engineer for a mission-driven company.
Key Responsibilities:


Lead technical architecture for broad or complex requirements with insightful and forward-looking approaches that impact an entire engineering function and solve open-ended problems.
Contribute a leading voice to the development of methods, techniques, and standards across the engineering organization.
Perform code and architecture reviews with peers and make recommendations on how to improve our code, architecture, and software development processes.
As an experienced engineer, guide the efforts of your squad or functional group through active mentoring, coaching, and leading by example to foster a collaborative, growth-oriented environment.
Own key components of the codebase and their long-term health, while also improving the health of surrounding systems.
Directly identify and build the right technical foundations needed for SpectrumAi's products to scale.
Proactively identify and address communication challenges to align on complex issues across diverse and geographically dispersed audiences and influence organizational goals and strategy.
Contribute to incident response efforts, fostering a culture of preparedness and compliance, and ensuring that you are equipped to handle security and performance incidents effectively.


Key Competencies:


Proficiency in modern programming languages and techniques, like React, Django, SQL, REST API and agile development. Ability to balance immediate needs with building for scale, and comfort with the challenge of making difficult decisions when resources are limited, as well as ultimately supporting the decisions of others.
Excellent written and oral communication skills, with the ability to convey complex technical concepts to both technical and non-technical constituents alike.


Requirements:


Our employees bring a diversity of skills and experiences, and we're excited to learn about all the ways your background will contribute to SpectrumAi. To be successful in this role with us, you'll at least need the following:
Bachelor's degree in related field or other relevant educational background or training A strong technical background, including 5+ years of experience designing and engineering rapidly-scaling systems Comfort with working on a new product under fluid conditions, seamlessly balancing tactical and strategic considerations
Experience serving as the technical lead and defining the roadmap for complex projects spanning multiple teams and functions
An impact mindset - that is, you measure your success in terms of business impact, not lines of code A collaborative and humble mindset. We truly believe that teamwork makes the dream work, and expect you to be an excellent team player who is open and eager to work with colleagues across the company, rolling up your sleeves as needed to help the team deliver on key priorities


Special Considerations:


Experience working in a PHI-heavy environment
Experience working in an early-stage startup environment
Experience collaborating closely with outsourced engineering teams


Key Performance Indicators (KPIs):


In 1 month, you will be mostly learning-becoming familiar with our teams, code/systems, and architecture
In 3 months, you'll contribute to the delivery of major functionality for Twyll as part of an engineering squad
In 6 months, you'll be contributing to the design of the next generation architecture and technical roadmap for our app - Twyll


United States Pay
$150,000—$200,000 USD
Our Commitment To Diversity Equity And Inclusion


At Spectrum AI, Inc., we recognize that our strength and success are directly linked to the quality and skills of our diverse colleagues (the rockstars mentioned above!). We are proud to be a place where talented people who want to make a difference can grow as professionals, leaders, and as individuals.
Therefore, we create an environment that embraces and fosters diversity and inclusion across the company, actively seeking to apply diverse perspectives to ensure products, policies, and programs are relevant for our employees and clients alike. A diversified workforce is an innovative workforce.
Benefits
Best in class benefits

Health insurance through Anthem BCBS & Kaiser (5 plans to choose from)
Medical

One Medical - offering high-end primary care , same-day appointments and video chat.
New and expecting parent support (prenatal & postnatal care and lifestyle management)

HSA Medical plan
Vision
Dental
Well being benefits offering both EAP & Mental Health
Virtual care for physical & mental health support
Life insurance
Short-term disability
Long-term disability
Employee discount program
Financial support program
Travel insurance
Competitive pay
Equity
Remote / Work from Home
Flexible work hours
Unlimited PTO
Opportunities for growth and professional development
Working with a community of mission driven rockstars

EEO


We are proud to be an equal opportunity employer. All qualified applicants will receive consideration for employment without regard to race, color, ethnicity, national origin, religious affiliation, sex, gender identity, sexual orientation, disability, or any other characteristic protected by law.
At Spectrum AI, Inc., diversity and inclusion means accepting that everyone's perspective can teach you something. We're eager to learn.
Notice About Employment Phishing Scams


We ask candidates to be extra vigilant during the job search process, in order to avoid being scammed by someone pretending to be a SpectrumAi employee. Do not provide any kind of personal information, such as relating to your location, age, or financial situation to recruiters who may be impersonating SpectrumAi employees. Just so you know, SpectrumAi will not require you to pay us for interviewing or that you purchase your own work supplies as part of the job search process. If you think someone is pretending to be us, let us know by emailing security@spectrumai.com.