2nd Shift - Manufacturing Operations Technician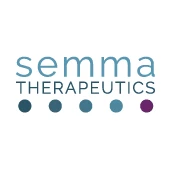 Semma Therapeutics
Operations
Providence, RI, USA
Posted on Wednesday, November 15, 2023
Job Description
In June 2019, Vertex announced the establishment of a new research site in the Boston area where research, development, and clinical manufacturing for cell and genetic therapies will be primarily based. Cell and genetic therapies represent two rapidly emerging therapeutic modalities with the potential to treat—and even cure—several of the diseases Vertex is focused on, including sickle cell disease, Duchenne muscular dystrophy and type 1 diabetes. Further investment in a research site specifically designed to advance these programs will be key to Vertex's continued and sustained leadership in these exciting approaches. At Vertex Cell and Genetic Therapies (VCGT), our research teams will bring together the best biology, technologies, and enhanced manufacturing capabilities, to ensure we bring these cutting-edge transformative therapies to patients as quickly as possible.
This role will focus on the fabrication of cell encapsulation devices for delivering proprietary cells, including manufacturing of all components and final assembly of the finished device. The Successful Candidate will join the Device Manufacturing Team and work closely with the Device Process Development, Device Quality Control, and Device Quality Assurance Functions, as required.
The position will be located in Providence, R.I.
2nd Shift - Manufacturing Operations Supervisor (1:30 to 10:00pm)
Key Responsibilities:
Execute daily maintenance and startup activities of all manufacturing Unit Operations.
Manufacture and assemble small, intricate components for Medical Devices under microscopic guidance in an ISO 7/8 Environment, ensuring compliance with c.G.M.P. Procedures and all Cleanroom Practices in each Unit Operation.
Complete and compile Batch Records in a manner that complies with c.G.M.Ps. / c.G.D.Ps., and all relevant Procedures.
Comply with all Company Policies including Health, Safety, and Environmental Regulations, Personal Protective Equipment Requirements, and Standard Operating Procedures.
Ensure upkeep of Manufacturing Areas to allow for a clean, safe, and organized Work Environment.
Review and train to Work Instructions and other relevant documents on an as-needed basis.
Prioritize and plan work activities, and adapt to changing Production Schedules and other conditions, as required.
Participate in Process Capability Assessments, Process Validation Activities, Root Cause Investigations, Corrective and Preventative Actions, Physical Inventory, Cycle Counts, Variance Investigation and Reconciliation, and other Cross-Functional Activities, as required.
Review all Manufacturing Documentation, including Assembly, Inspection, Test, and Packaging Procedures, and provide feedback.
Knowledge and Skills:
Manual dexterity to handle tools, and other equipment, of varying sizes.
Excellent verbal and written communication; demonstrable English reading and writing skills.
Proven ability to monitor own Work Product, ensuring quality, accuracy, and thoroughness; able to self-motivate and work independently or as part of a larger Team.
Ability to work in a fast-paced environment and multi-task; comfortable with changing Work Environments and priorities.
Flexible to work overtime, extended hours, and weekends, as required.
Education and Experience:
2+ Years Manufacturing Work Experience in a Medical Device and / or other Regulated Environment; strong familiarity with c.G.M.Ps..
Company Information
Vertex is a global biotechnology company that invests in scientific innovation.
Vertex is committed to equal employment opportunity and non-discrimination for all employees and qualified applicants without regard to a person's race, color, sex, gender identity or expression, age, religion, national origin, ancestry, ethnicity, disability, veteran status, genetic information, sexual orientation, marital status, or any characteristic protected under applicable law. Vertex is an E-Verify Employer in the United States. Vertex will make reasonable accommodations for qualified individuals with known disabilities, in accordance with applicable law.
Any applicant requiring an accommodation in connection with the hiring process and/or to perform the essential functions of the position for which the applicant has applied should make a request to the recruiter or hiring manager, or contact Talent Acquisition at ApplicationAssistance@vrtx.com.