Executive Medical Director, Medical Affairs-Hematology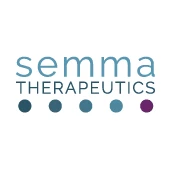 Semma Therapeutics
Boston, MA, USA
Posted on Friday, October 27, 2023
Job Description
The Executive Medical Director, Medical Affairs Hematology will provide medical leadership in the Medical Affairs function for our Hematology therapeutic area. This role will be accountable for leading and overseeing the US medical team for the development and implementation of the US Medical strategy/plans and will work in partnership with functional and cross-functional colleagues to ensure access to company's products, develop and implement cross functional country plans aligned with patient, HCPs' and broader corporate needs.
This role is responsible for building and encouraging scientific excellence within the team and engaging in close partnerships with HCPs, scientific societies and patient organizations in collaboration with Patient Advocacy. This role will also be responsible for financial planning and budgetary adherence of US Medical Affairs activities.
This role will work closely with a cross-functional group that includes Commercial, Market Access, Global Medical Affairs, US Public Affairs, Corporate Communications, Legal, Compliance (OBIE), Regulatory, Research & Development, HR and Finance.
Key Duties & Responsibilities
• Provides comprehensive expertise and guidance in designated therapeutic area(s) and Vertex medicines
• Leads a team of physicians and scientists to create and execute appropriate medical affairs plans and tactics supporting designated therapeutic area(s) and Vertex medicines
• Develops and maintains professional relationships with local Health Care Professionals, and with local Professional Societies and Patient Advocacy groups
• Serves as point of contact for US Medical Affairs to local and Global teams and governance bodies as requested.
• Serves as the reference person for medical input and support to the local operations team that supports other Vertex functions so that the appropriate patients in the geographic area of responsibility may have access in a safe manner to the benefit of Vertex product(s)
• Ensures that the scientific data provided locally to Health Care Professionals and Health Care Authorities is provided with a fair and balanced view
• Ensures Field Medical Material (proactive and reactive), Promotional Material, Access Material and Medical Information Material undergo accurate and comprehensive medical review
• Maintains a seamless flow of information within and between the US and Global teams, and communicates medical insights obtained locally from appropriate field interactions to inform local and regional strategy/tactics
• Develops and maintains high level of industry, regulatory, clinical and scientific knowledge in several therapeutic areas
• As a people manager within the organization, may have financial accountabilities and human resource responsibilities for assigned staff Required Education Level
Knowledge and Skills:
• Strong understanding of statistical methods
• Experience in writing or reviewing scientific communications
• Good understanding of the pharmaceutical business
• Ability to develop relationships in a highly matrixed environment, as well as external relationships with leaders and industry experts
• Experience in designing, planning and executing medical education and communication activities
• Ability to engage in positive dialogue and resolve conflicts in a constructive manner
Education and Experience
MD, DO or equivalent ex-US medical degree

Typically requires 7 years of experience and 5 years of supervisory/management experience or the equivalent combination of education and experience

Drive medical strategy for our benign hematology portfolio

Exacel – sickle cell and beta thallesemia – launch, additional indication launch as well as life cycle management work
Company Information
Vertex is a global biotechnology company that invests in scientific innovation.
Vertex is committed to equal employment opportunity and non-discrimination for all employees and qualified applicants without regard to a person's race, color, sex, gender identity or expression, age, religion, national origin, ancestry, ethnicity, disability, veteran status, genetic information, sexual orientation, marital status, or any characteristic protected under applicable law. Vertex is an E-Verify Employer in the United States. Vertex will make reasonable accommodations for qualified individuals with known disabilities, in accordance with applicable law.
Any applicant requiring an accommodation in connection with the hiring process and/or to perform the essential functions of the position for which the applicant has applied should make a request to the recruiter or hiring manager, or contact Talent Acquisition at ApplicationAssistance@vrtx.com.