Product Development Engineering Senior Engineer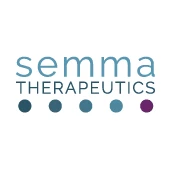 Semma Therapeutics
Product
Providence, RI, USA
Posted on Wednesday, October 18, 2023
Job Description
Job Description
In June 2019, Vertex announced the establishment of new research sites in Boston and Providence where research, development, and clinical manufacturing for cell and genetic therapies will be primarily based. Cell and genetic therapies represent two rapidly emerging therapeutic modalities with the potential to treat—and even cure—several of the diseases Vertex is focused on, including sickle cell disease, Duchenne muscular dystrophy, and Type 1 diabetes (T1D). Further investment in a research site specifically designed to advance these programs will be key to Vertex's continued and sustained leadership in these exciting approaches. At Vertex Cell and Genetic Therapies (VCGT), our research teams will bring together the best biology, technologies, and enhanced manufacturing capabilities, to ensure we bring these cutting-edge transformative therapies to patients as quickly as possible.
As the Product Development Engineering Senior Scientist, this role will focus on the design and development of combination products to treat T1D. The successful candidate will work closely with Research and Development, Device Quality Control, Device Quality Assurance, Regulatory Affairs, Clinical Development, and Manufacturing Functions, as required. This position will manage a small team on the execution of the job responsibilities below. The position will be located in Providence, R.I.
Key Responsibilities:
Collaborate with highly cross-functional teams to manage design verification, validation, and human factors programs at VCGT for novel stem cell-based T1D combination product.
Drive medical device and combination product development activities, including design, packaging, and human factors studies.
Perform compilation and maintenance of Design History File(s), ensuring compliance with all internal and external processes, procedures, and standards.
Execute against design specifications including design inputs, user requirements, functional requirements, and design outputs.
Liaison cross-functionally to support scale-up activities.
Lead Human Factors Engineering program including interfacing with external partners such as surgeons and hospital staff to execute formative and summative studies.
Support Regulatory and Quality activities including submission documentation and labeling development.
Guide and mentor team members and reports on engineering activities, best practices, and technical problem solving.
Experience:
Must have experience with product development in medical devices, combination products, or other implantable type products.
Must have experience with design controls and risk management as it pertains to FDA, EU MDR, and associated harmonized standards.
Must have experience leading technical teams and projects including direct reports.
Experience with medical device packaging development, including, sterile barrier design and testing. Container closure integrity testing and temperature-controlled distribution a plus.
Experience with device-biologic combination products is highly desirable.
Experience supporting IND and BLA regulatory submissions a plus.
Familiarity with Type 1 Diabetes (T1D) disease state and/or T1D therapies a plus.
Required Qualifications:
B.S or M.S in engineering or another relevant discipline.
Minimum of 7-10 years of experience working within a regulated medical device environment.
Proven experience with medical device product development, ownership and authorship of Design History Files, leading Device Risk Management initiatives, and Lifecycle Management.
Working knowledge of process engineering and manufacturing methods, development, and characterization of test methods for selection, verification and validation of components, sub-systems and assemblies.
Strong foundation in design validation and human factors for combination products or surgical systems
Comprehensive knowledge of Design Control and Risk Management, including experience using FMEA analyses, is strongly advantageous.
A thorough understanding of GxP principles and practices, ISO 13485, ISO 14971, and 21C.F.R.820.
A strong understanding of statistical principles is required, as are strong technical writing and presentation skills.
Must be able to work independently with adequate supervision, multi-task and support several projects simultaneously.
Must demonstrate strong interpersonal and teamwork skills.
Company Information
Vertex is a global biotechnology company that invests in scientific innovation.
Vertex is committed to equal employment opportunity and non-discrimination for all employees and qualified applicants without regard to a person's race, color, sex, gender identity or expression, age, religion, national origin, ancestry, ethnicity, disability, veteran status, genetic information, sexual orientation, marital status, or any characteristic protected under applicable law. Vertex is an E-Verify Employer in the United States. Vertex will make reasonable accommodations for qualified individuals with known disabilities, in accordance with applicable law.
Any applicant requiring an accommodation in connection with the hiring process and/or to perform the essential functions of the position for which the applicant has applied should make a request to the recruiter or hiring manager, or contact Talent Acquisition at ApplicationAssistance@vrtx.com.