Vertex Summer Internship, Biopharmaceutical Sciences - Small Molecule (Boston, MA)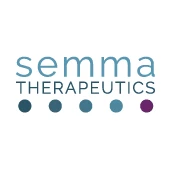 Semma Therapeutics
Boston, MA, USA
Posted on Saturday, October 7, 2023
Job Description
The Vertex Internship Program offers students the opportunity to learn about the pharmaceutical industry from a hands-on perspective. You will be working closely with and learning from some of the brightest people in the industry. When you join our internship program you should not be surprised to see that our environment is one that is innovative and team oriented, where collaboration is not just a word, and "we are relentless" is in everything we do. Students can expect to be challenged by their project plan, connect with other interns, and feel valued by the Vertex community. Not only will interns learn about their day-to-day tasks through their specific work assignments, but they will interact and have exposure to our organizational leaders and their teams.
Biopharmaceutical Sciences – Small Molecule Summer Internships
Biopharmaceutical Sciences Small Molecule is seeking talented students for 2024summer internship opportunities across all departments within the business unit. Selected applicants will work on projects that focus on advancing our capabilities in the manufacturing, measurement, modeling, and operations related to the development of pharmaceutical products, with specific focal areas varying within each part of the organization. Projects will offer students mentoring relationships with industrial experts, hands-on experience in laboratory and manufacturing environments, and the opportunity to gain an understanding of core aspects of pharmaceutical manufacturing and product development. Students pursuing both graduate and undergraduate degrees in disciplines including, but not limited to, chemistry, chemical engineering, materials science, mechanical engineering, industrial engineering, and pharmaceutical sciences are encouraged to apply. See below for a summary of the core roles and responsibilities for each part of our highly collaborative and multidisciplinary organization.
Overview of Biopharmaceutical Sciences – Small Molecule:
Biopharmaceutical Sciences – Small Molecule is responsible for developing scalable processes to deliver drug substance and drug product with acceptable purity​, bioavailability and stability to enable pre-clinical & clinical evaluation, and commercialization of small molecule drug candidates.
Analytical Development (AD)
Analytical Development (AD) creates the investigational techniques critical to interrogating the physical and chemical characteristics of our medicines which are central to their quality, safety, and performance. AD develops and validates core analytical tests which leverage expertise rooted in various spectroscopic, chromatographic, and sold state characterization techniques. AD scientists and engineers work collaboratively with team members across disciplines to monitor our manufacturing processes, deepen our understanding of core properties that impact product performance and design, and safeguard the quality of our medicines for our patients. This work impacts every molecule in our pipeline from the earliest phases of development through the launch of our commercial products and processes.
Process Chemistry (PC)
Process Chemistry (PC) discovers, identifies, develops, and improves chemical processes which are safe, sustainable, (efficient, cost effective, and robust) and stage appropriate, delivering drug substance for clinical, safety assessment studies, and for development with an acceptable purity profile. The department utilizes multiple novel and advanced technologies in the course of its work, with particular emphasis in areas such as flow chemistry, catalysis, enzymatic reactions, and molecular-scale modeling of complex chemical phenomena. PC is responsible for the manufacture of isotopically labeled compounds for specialized clinical and pre-clinical studies, as well as the development of robust, commercial-ready processes suited to the manufacture of marketed products. PC works very closely with our Medicinal Chemistry colleagues for rapid entry into development and is responsible for the filing information throughout development including initial marketing application filings.
Formulation Development (FD)
Formulation development (FD) at Vertex spans activities from the discovery to the commercial interface. Preformulation is the group within FD that is focused on the initial characterization of candidate molecules/assets and supports all the pharmacology and preclinical PK and safety studies. Additionally, FD leads the design of Vertex products that are delivered to patients, as well as the manufacturing processes required to make them. This work not only encompasses the development of the solid oral dosage forms (e.g. tablets) used as the drug product for a great number of ongoing clinical programs, but also includes focal areas in biologics, and alternative (non-oral) routes of administration such as pulmonary, parenteral and ocular delivery. The technical objectives of the department are diverse and frequently cross-functional, requiring the synthesis of concepts from an array of disciplines including, among other things, powder technology, multiphase particle and granule manufacturing techniques, robust statistical analysis, pharmacology, physical chemistry, and principled approaches to process scale-up. A leader in the implementation of continuous manufacturing processes for pharmaceutical drug products, FD at Vertex is also advancing our scientific understanding of core components of this novel approach to production.
Engineering and Material Science (EMS)
The Engineering and Material Science (EMS) team is a multi-disciplinary group focused on the understanding of core engineering science issues that surround drug substance and drug product scale-up and the interplay of material structures, powder properties, formulation design decisions, and associated drug substance and product manufacturing processes. EMS team members also help elucidate the solid form landscape and explore the potential use of novel materials for development. Crystallization, materials characterization, powder mechanics, process modeling, and scale-down approaches represent core capabilities of the group, who frequently partner with project teams and colleagues in FD, PC, and other parts of the organization to address various technical challenges.
CMC Project Management & Strategic Operations
The CMC Project Management team is responsible for leading generation of integrated cross-functional CMC development plans to deliver programs from preclinical development to product registration, ensuring alignment across CMC stakeholder functions. The CMC project manager facilitates team discussions to develop and execute upon CMC timelines, budgets, and serves as a primary point of contact to the Pharm Sci Leadership Team and other stakeholder functions such as GMP quality, Regulatory, Program & Portfolio Management, Finance, Commercial Manufacturing & Supply Chain and others. The Strategic Operations team is responsible to lead and manage high-priority initiatives that span multiple Pharm Sci functions, as well as defining and developing high-impact communications and presentations for governance meetings and Global Pharm Sci communications.
Vertex Manufacturing Center (VMC)
The VMC is located about 1/2 mile from the Fan Pier Boston headquarters. Its primary mission is to serve as a strategic catalyst to accelerate the Vertex pipeline in order to rapidly bring transformative new small molecule therapies to patients through clinical development to commercialization. In order to meet this mission, the site has the facilities and capability to produce drug substance in 100g through 10kg scale from pre-clinical through clinical Phase 2 development. The VMC also has spray-drying and a full complement of small molecule, solid oral dosage drug product manufacturing capabilities from 1 kg through 1000 kg scale through all phases of clinical development through product launch, process validation, and commercialization. In addition to its batch capabilities, the VMC also houses the Development and Launch Rig (DLR), the industry's first fully automated continuous tableting system approved for manufacture of commercial products for global distribution. To complement these manufacturing capabilities, the VMC also includes the Release and Stability Laboratory that provides method validation and stability testing for development programs as well as final product release for clinical and commercial products manufactured at the VMC. In addition to the manufacturing capabilities and personnel, the site contains a temperature and humidity controlled GMP warehouse as well as fully-staffed Manufacturing Technical Services, Validation, Facility Operations, Engineering, and Quality Assurance functions.
Qualifications:
Legally authorized to work in the United States

Enrolled in an undergraduate or graduate program

Majors in the following backgrounds: Mechanical, Chemical, or Industrial Engineering, Biochemistry, Molecular Biology, Biophysics, Cell Biology, Cell Physiology, Chemistry, Pharmacology, Genetics, or a related field of study.

Candidate must be enrolled in an advanced degree program if graduating Spring 2024
Program Dates: May - August 2024, Full Time
This job posting is for a temporary role with a third-party agency partner that provides services to Vertex. The individual selected for this role will be offered the role as an employee of that third-party agency; compensation, medical benefits, fringe benefits and other terms and conditions of employment shall be presented by the third-party agency upon offer.
Company Information
Vertex is a global biotechnology company that invests in scientific innovation.
Vertex is committed to equal employment opportunity and non-discrimination for all employees and qualified applicants without regard to a person's race, color, sex, gender identity or expression, age, religion, national origin, ancestry, ethnicity, disability, veteran status, genetic information, sexual orientation, marital status, or any characteristic protected under applicable law. Vertex is an E-Verify Employer in the United States. Vertex will make reasonable accommodations for qualified individuals with known disabilities, in accordance with applicable law.
Any applicant requiring an accommodation in connection with the hiring process and/or to perform the essential functions of the position for which the applicant has applied should make a request to the recruiter or hiring manager, or contact Talent Acquisition at ApplicationAssistance@vrtx.com.