External Innovation, Senior Director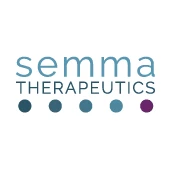 Semma Therapeutics
Sales & Business Development
Boston, MA, USA
Posted on Friday, September 22, 2023
Job Description
External Innovation, Senior Director, External Innovation
The External Innovation, Senior Director will be responsible for identifying supportive assets or novel opportunities with transformational potential.
Critical to this role is an ability to define the first presentation of disease, disease natural history, diagnostic pathway limitations and optimization potential, current standard-of-care, the ability to forecast the future market to determine gaps in the future treatment algorithm, as well as, identify the most optimal modality to address the clinical need (which may or may not exist currently). Together such an analysis would lead to a novel opportunity to develop or build a transformational assets, with high efficacy for a market that can cost effectively be developed in an efficient operating margin model. Additionally, they will perform scientific diligence in the evaluation of new technologies in multiple strategic disease areas in parallel. Through rigorous analysis including defining the need, conducting surveillance and scouting for potential opportunities within Vertex areas of interest; he/she/they will successfully be able to deeply interrogate and present unbiased, data-driven assessments of the top 3-5 scientific due diligence questions. He/she/they will be responsible for ensuring that resources are engaged in an orderly, efficient & timely manner in the evaluation of external opportunities.
This role requires someone with a strong scientific and strategic acumen that will plan, coordinate and execute high quality due diligence reviews in partnership with leaders across business development team and across various functional leaders from different departments (R&D, Regulatory, Manufacturing etc.). This role will also play an important role in organizing, documenting, interpreting and coherently summarizing cross-functional team member input of new technology landscaping projects & external business opportunities in the pharmaceutical, biotechnology and academic arenas. In addition, the individual must have strong interpersonal and presentation skills.

Responsibilities will include but are not limited to:
Identify potential targets and opportunities that meet strategic criteria outlined by BD

Perform landscape analyses of technologies, emerging therapeutic approaches and novel scientific insights that can advance Vertex areas of interest

Interface with potential targets to go beyond public information and issue spot for further evaluation

Be "the" people academies, VCs, universities and others in the market call for new projects in our areas of interest

Perform scientific diligence consistent with diligence plan proposed by Senior Scientific Leader and endorsed by Business Development Advisory Board

Ability to deeply interrogate and present unbiased, data-driven assessments of the top 3-5 key scientific questions

Ability to leverage scientific rigor and strong judgement of what is important and what is not

Independent thought leader that aligns with Business Development Advisory Board strategic thinking

Learning from experience for continual improvement and contributing to defining best practices and strategies for optimizing corporate resource utilization
Knowledge and Skills:

Broad-based scientific training: the ability to quickly understand a novel mechanism of action or disease indication or a drug discovery technology is important.

Business Acumen: the ability to understand basic economical, commercial and financial project valorization

Project management skills and the ability to lead cross-functional teams for scientific and medical projects, setting clear goals and meeting timelines

Problem-solving: The ability to analyze, solve problems and propose solutions in complex situations are essential skills.

Risk assessment: good appreciation of methodologies for risk assessment and how to translate to mitigation strategies

Communication and negotiation skills: for effective interaction with internal partners such as R&D function heads and business leaders, as well as senior management

Experienced creating visual and written content for executive-level audience

Proven analytical skills with the ability to use data to frame, dissect and solve problems – quantitative strength and an ability to see patterns in data

Minimum Requirements:
Investment/buy side experience
• Advanced scientific degree (Ph.D., M.D., Pharm.D., D.V.M., etc.)
• 10+ years of biotechnology or pharmaceutical industry experience,
• Strong understanding of human manifestation of disease states
• Capable of managing project deadlines with strong influencing skills and talent for building consensus
• Strong organizational abilities with keen attention to detail
Company Information
Vertex is a global biotechnology company that invests in scientific innovation.
Vertex is committed to equal employment opportunity and non-discrimination for all employees and qualified applicants without regard to a person's race, color, sex, gender identity or expression, age, religion, national origin, ancestry, ethnicity, disability, veteran status, genetic information, sexual orientation, marital status, or any characteristic protected under applicable law. Vertex is an E-Verify Employer in the United States. Vertex will make reasonable accommodations for qualified individuals with known disabilities, in accordance with applicable law.
Any applicant requiring an accommodation in connection with the hiring process and/or to perform the essential functions of the position for which the applicant has applied should make a request to the recruiter or hiring manager, or contact Talent Acquisition at ApplicationAssistance@vrtx.com.