Patient Services Program and Specialty Distribution Associate Director (Toronto, Canada)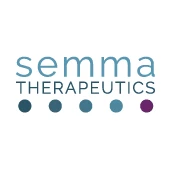 Semma Therapeutics
Customer Service, Operations
Toronto, ON, Canada
Posted on Saturday, August 26, 2023
Job Description
The Patient Services Program and Specialty Distribution Associate Director will be responsible for managing the Cystic Fibrosis (CF) patient services program (PSP) and Vertex's CF specialty distribution and Distribution Service Agreements (DSA) for Canada.
This individual will play an integral role in the sale and distribution of Vertex's products, tactical execution of product launches and serve as the lead point of contact for all account management activities with our Patient Services and Specialty Distribution network partners. This role requires strong collaboration with members of Market Access, Sales & Marketing, Accounting, Legal, Finance, Government Affairs and Public Policy, Regulatory, Quality, and Pharmaceutical Operations.
Responsibilities:
Patient Services Program Responsibilities
Leads the development, coordination and implementation of initiatives through the patient services program (PSP) that align with brand/commercial strategic objectives
Manages day-to-day execution of the PSP with the external vendor
Applies best practices within the PSP to enhance the patient and healthcare provider (HCP) experience
Collaborates with Vertex marketing department to execute different marketing initiatives and market research related to PSP
Collaborates with the vendor program team to develop and execute program tactics and relevant training. Ensures all program tactics and resources go through appropriate regulatory, medical and legal approval processes
Works closely with marketing on development of new PSP resources and tools for patients and CF clinics to support patient on-boarding and adherence
Develops and updates PSP guidelines to ensure seamless execution of services and processes
Ensures all training requirements of the program such as PV/AE, product and program are met as required by the PSP SOP for programs
Works with the vendor senior management to define the key performance indicators for the program
Reviews the programs IPA and MSA, draft the new changes and work with internal and external stakeholders to implement them
Works with Vertex quality assurance team to complete the vendor certification through performing the vendor audit
Reviews the PSP budgets and provides monthly reporting on budget and opportunities to improve cost effectiveness and program revenue to expense ratio
Works with the vendor to implement the resource model, ensure proper staffing at all times and ensure launch readiness at the program level for new approved products
Defines, tracks and monitors key performance metrics that support PSP optimization and assists in the preparation of performance dashboards.
Identifies customer, access and PSP performance trends that require action and identifies solutions
Works closely with business insights team to generate new patient and HCP insights through the PSP (primary and secondary market research)
Analyzes and refines the vendor developed reports used by Vertex internal team
Leads contracting and budget management process with vendor
Works with the PSP vendor and internal cross-functional team to ensure the PSP is operating within Vertex compliance regulations
Identifies opportunities to optimize the PSP to improve service levels/operations
Manages day to day escalations and approvals as required by the patient support programs as per compliance (i.e., commercial and medical approvals for emergency bridging and 100% financial assistance when required)
Works with Vertex IT team to build reporting dashboard such as MicroStrategy dashboard or Tableau reports
Specialty Distribution Responsibilities
Manage day to day activities related to the engagement and account management of national specialty distributor(s) in Canada.
Develop long term strategic business relationships with key decision makers within Canadian Specialty Distribution accounts.
Coordinate new product launches to ensure launch preparedness within assigned accounts. Lead any distributor training initiatives to compliantly educate internal teams, strategically deploy resources (marketing and Vertex personnel resources) to support discussion and inquiries related to product stocking and availability.
Ensure on-time and complete delivery of channel data in agreed upon format.
Collaborate with NA Distribution Strategy to develop strategic business plans supporting corporate and account priorities. Conduct periodic business reviews as needed. Collate functional partner inputs, build timely content to drive partnerships leveraging Vertex resources, sharing initiatives and relevant business objectives.
Provide market updates to commercial leadership. Communicate account performance broadly with key internal stakeholders.
Identify new strategic opportunities and lead related efforts to partner across hospitals and Vertex, Sales, Payer, and Specialty Pharmacy account teams.
Support Vertex's understanding of Canadian distribution capabilities, market expertise and differentiation.
Maintain compliance with appropriate government regulations. Provide updates and recommendations for organizational preparedness for RAMQ and other relevant formularies
Exercise sound judgment in all activities to ensure integrity and compliance with company policies. Promote Vertex core values, leading by example, developing and fostering exceptional collaboration and promote enterprise thinking to drive breakthrough results

Qualifications
Bachelor's degree in healthcare, business, sciences, or analytical field

Specialty/Biotech industry commercial experience with at least 8+ years of experience working with PSP,

wholesale/distributors,

and or Trade account management.

Excellent analytical skills with solid understanding PSP data and operations.

Strong anticipatory and reactive problem-solving skills

Strong interpersonal skills to communicate difficult concepts and Influence others

Ability to work with diverse set of stakeholders to achieve business objectives

Ability to work and problem solve independently, while maintaining inter- and intradepartmental views of ongoing initiatives to ensure efficiencies

Proven ability to develop, educate, and manage external alliances and external scientific collaborations

Strong knowledge of Canadian reimbursement landscape
Knowledge and experience with Canadian distribution models
In-depth knowledge of specialty pharmacy, payer and patient services landscape
Understanding of the pharmacy reimbursement environment
(This is a hybrid position requiring 3 days/week onsite in Toronto office.)
#LI-AS1
Company Information
Vertex is a global biotechnology company that invests in scientific innovation.
Vertex is committed to equal employment opportunity and non-discrimination for all employees and qualified applicants without regard to a person's race, color, sex, gender identity or expression, age, religion, national origin, ancestry, ethnicity, disability, veteran status, genetic information, sexual orientation, marital status, or any characteristic protected under applicable law. Vertex is an E-Verify Employer in the United States. Vertex will make reasonable accommodations for qualified individuals with known disabilities, in accordance with applicable law.
Any applicant requiring an accommodation in connection with the hiring process and/or to perform the essential functions of the position for which the applicant has applied should make a request to the recruiter or hiring manager, or contact Talent Acquisition at ApplicationAssistance@vrtx.com.