Senior Research Scientist, High Throughput Mass Spectrometry Screening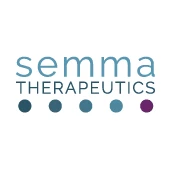 Semma Therapeutics
Oxford, UK
Posted on Wednesday, May 24, 2023
Job Description
General Summary:
We have an exciting position for a self-motivated, proactive and enthusiastic lab-based scientist to join our high throughput biology (HTB) department to drive small molecule drug discovery using mass spectrometry (MS). The HTB department uses advanced automation and robotics to drive small molecule discovery screening campaigns. You will be establishing and leading the design, validation and implementation of MS-based assays amenable for high throughput screening (HTS).
Mass spectrometry is an essential technology within our hit finding approaches. Responsibilities include developing MS-based assays amenable for HTS and implementation of associated data reduction/analysis workflows to deliver screening and analysis of small molecule libraries and confirmation of activity. You will get to participate in multidisciplinary project teams to progress small molecule drug discovery programs.
A candidate could possess a Ph.D. in analytical chemistry or a related field with relevant MS experience of screening small molecule libraries in high throughput in biotech or pharmaceutical industry; could possess expertise in the design, development, validation and execution of MS characterization of small molecules in functional assays, and quantitative data analysis methods/software.
In addition, excellent communication skills and the ability to work well as part of a team, excellent management and organizational skills, and the desire to innovate to meet new challenges will set you up for success in this position.
Key Duties and Responsibilities:
Maintain, operate and troubleshoot LCMS instrumentation for routine and novel assays

Build our high throughput MS screening capabilities and drive successful implementation of HT-MS screening across our portfolio

Enable our leadership team to develop the strategic direction and operational effectiveness of our MS HTS capability
Align MS-HTS opportunities and gaps across our discovery groups and research sites (Oxford, San Diego, Boston) to improve and innovate in MS screening

Manage the HTS-MS focused delivery of discovery projects as they progress into and through the HTS portfolio taking responsibility for successful delivery within agreed timelines

Drive scoping of new MS projects proposed for HTS

Propose suitable science projects, mentor HTB colleagues and supervise students and apprentices
​
Knowledge and Skills:
Experience of Affinity Selection Mass Spectrometry (AS-MS) and/or Acoustic Mist Mass Spectrometry (AMi-MS)

Experience of LC-MS applied to small molecule screening

Experience in biochemical, biophysical and/or cellular MS screening technologies

Experience of automated high throughput small molecule affinity screens

Experience with automation, fluid handling or robotic systems, ideally using workstations from one or more of Hamilton, Agilent, Tecan and Beckman Coulter
Experience working with large compound libraries and the associated sample and data management

Track record for scientific problem solving and troubleshooting LC and MS technical issues

Solid understanding of data analysis principles as applied to large data sets and familiarity with data analysis software packages with particular focus on small molecule MS analysis

Experience with data organisation and downstream reporting of MS data to other disciplines e.g. medicinal chemistry

Experience in the identification, establishment and implementation of new technologies and methods
Excellent team working and networking skills with experience of interacting effectively across interfaces of discipline, culture, and expertise

Experience of training, supervising and mentoring

Agile at learning new concepts and adapting to new technologies, projects and collaborators

Ability to work independently and prioritise own workload within the larger team environment to deliver department and project requirements

Knowledge and understanding of the drug discovery process
​
Education and Experience:
BSc (or higher) in analytical chemistry or related disciplines and/or experience in the pharmaceutical industry and/or relevant post-doctoral employment experience
Company Information
Vertex is a global biotechnology company that invests in scientific innovation.
Vertex is committed to equal employment opportunity and non-discrimination for all employees and qualified applicants without regard to a person's race, color, sex, gender identity or expression, age, religion, national origin, ancestry, ethnicity, disability, veteran status, genetic information, sexual orientation, marital status, or any characteristic protected under applicable law. Vertex is an E-Verify Employer in the United States. Vertex will make reasonable accommodations for qualified individuals with known disabilities, in accordance with applicable law.
Any applicant requiring an accommodation in connection with the hiring process and/or to perform the essential functions of the position for which the applicant has applied should make a request to the recruiter or hiring manager, or contact Talent Acquisition at ApplicationAssistance@vrtx.com.