Director, Clinical Contracts and Outsourcing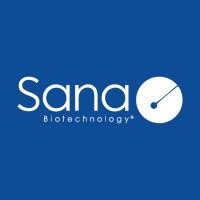 Sana Biotechnology
Cambridge, MA, USA · Seattle, WA, USA · South San Francisco, CA, USA
Posted on Monday, November 13, 2023
About the role
Sana Biotechnology is growing, and we are hiring new team members who believe in the potential of engineered cells as medicines, who want to challenge status quo, and who lead with the desire to work on novel ideas. As the Director, Clinical Contracts and Outsourcing you will report the SVP, Head of Development Operations to provide budget and contract expertise and support to study teams and clinical/translational groups as needed. Develop strategies and infrastructure to ensure optimization of business expertise and delivery to the business while contributing to the management, delivery and oversight of contracts/budgets/vendor management. Develop processes to streamline work and create efficiencies within the organization. Cool stuff.
What you'll do
Ensures adequate budget and contract support for the study teams, including support for site and vendor budget and contracts.
Able to independently review clinical contracts and provide suggested wording for negotiation with escalation to legal as needed
Evaluates business needs of the organization, provides recommendations and sets priorities
Develops process and infrastructure that is consistent with the needs of the business to successfully deliver the Sana portfolio
Oversees and is accountable for issue escalation process to ensure timely and effective resolution
Ensures adherence of Sana team to company and departmental policies, procedures, guidelines
Understands Sana portfolio and book of business and ensures agility and preparedness of team to meet the delivery demands of the Clinical Operations organization
Establishes, develops and maintains optimal relationships with colleagues both internal and external to Clinical Operations
Partners with key stakeholders to create infrastructure that supports execution with least amount of resource drain
Leads or contributes to any relevant internal initiatives increasing value, efficiency or innovation
Maintains an oversight of execution of work and deliverables against Sana portfolio needs and ensures metric reporting to support delivery
Manages people in order to maximize their capability and further their development while maximizing their contribution towards operational delivery
Ensures that employees are appropriately trained, developed and coached to comply with company, regulatory and procurement standards
Broad understanding of financial and business management which includes forecasting and budget management
Must have the ability to adapt to organizational changes and assess for efficiencies and continuous improvement
Good understanding of external and internal compliance environment along with the ability to collaborate and work with legal during negotiations or if issues arise
What we're looking for
Bachelors (preferably in a Life Science or Business discipline) or equivalent
Minimum 6 years industry experience
Clinical outsourcing/procurement and/or operations experience in a pharma, biotech, or Contract Research Organization is required
Proficiency in negotiating contract language
Demonstrates an extensive business acumen (both broad and deep) which includes a very thorough understanding of outsourcing, contracting and finance in Clinical Development
Accepts accountability for delivery of team and demonstrates capabilities contributing to delivery success including strategic planning, realistic goal setting, efficient resource management, and issue escalation and resolution
Identifies and resolves critical issues proactively, assesses their impact on the business and partners with cross-functional colleagues to implement most appropriate solution
and fosters open communication with others
Ability to travel as required
What will separate you from the crowd
Constructively challenges business stakeholder thinking on requirements; demonstrates creativity to find new solutions, and influences decision-making to best meet business objectives
Exhibits a high degree of customer focus and a proven ability to build and maintain effective internal and external stakeholder relationships
Demonstrates excellent communication (written and verbal), presentation and interpersonal skills.
Displays ability to lead and innovate successfully within a change management culture and fast-paced environment
Start-up experience preferred
Experience managing Direct Reports
Advanced degree
What you should know
The base pay range for this position at commencement of employment is expected to be between $200,000 - $240,000/year; however, base pay offered may vary depending on multiple individualized factors, including market location, job-related knowledge, skills, and experience
How we work together
Lead from every seat – we seek to understand, act with honesty, and engage in the crucial conversations
Thrive as a team – we hire amazing people, are intensely curious, and cultivate inclusion and personal connectivity
Make it happen – we value vigorous debate, alignment around our decisions, and resilient execution
Get to know us
At Sana, we believe that a diverse workforce strengthens us as a company and helps us to achieve our mission to meaningfully change the outcome of many human diseases. This belief is a pillar of our business and is critical to our success. Our goal is that Sana is the place for talented people to bring their authentic selves to work, to have a great career and to deeply, positively impact patients.
Core to our values, we believe there is nothing more important than the health and wellness of you and your family. For benefit eligible employees, we cover 100% of the cost for employee health coverage and offer generous time-off (various paid time off benefits, such as holidays, vacation, sick time, and parental leave), short- and long-term disability, employer paid basic life insurance, additional voluntary life insurance protection, financial wellness programs including financial planning resources, a 401(k) Plan with an immediately vested employer match, Tuition Reimbursement and Student Loan Repayment, Employee Stock Purchase Plan, commuter subsidy and a variety of wellness offerings to support each person individually. For more details on our benefits, visit Sana's Benefits Portal.
We are committed to providing a workplace free of discrimination and harassment based on race, color, religion, age, gender, national origin, ancestry, physical or mental or sensory disability (including the use of a trained guide dog or service animal by a person with a disability), genetic information, actual or perceived HIV or Hepatitis C infection, medical condition (cancer or a record or history of cancer and genetic characteristics), marital status, sexual orientation, sexual preference, pregnancy (including childbirth and related medical conditions), disability, veteran status, political ideology, social class (including caste/caste identity), taking or requesting statutorily protected leave, status as a victim of domestic violence, sexual assault or stalking, or any other basis prohibited by applicable law.
To perform this job successfully, you must be able to perform each job responsibility satisfactorily. The job description listed above is representative of the knowledge, skills, and/or abilities required for this position. Reasonable accommodations may be made to enable individuals with disabilities to perform the functions described above.