Senior Validation Engineer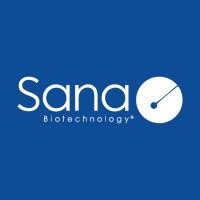 Sana Biotechnology
Software Engineering
Bothell, WA, USA
Posted on Thursday, November 9, 2023
About the role
As a Senior Validation Engineer, you will be responsible for supporting the production of cell therapy products for both global clinical trials and, ultimately, commercial supply at the Sana, Allo-T manufacturing facility in Bothell, WA. You will be critical in performing the execution of commissioning, qualification, and validation (CQV) with a blend of internal and external resources.
Your focus areas will include site startup and delivery, qualification of equipment, utility systems, facilities, processes, and automation systems, periodic review/ongoing monitoring, new technology introduction, document control, and aseptic & environmental control. The role includes preparation of protocols, analyzing test results, and preparing summary reports. As Sana's Sr. Validation Engineer, you will report to the Associate Director of Validation whom you will be a hands-on extension to helping deliver a validated cGMP cell therapy manufacturing facility, develop long-term strategies for qualifying equipment and maintaining the validated state of our GMP operations.
What you'll do
Lead and manage commissioning, qualification, and validation activities for the on-time delivery of a cell and gene therapy manufacturing facility in Bothell, WA
Lead and participate in the creation, review, and execution of qualification protocols (IQ/OQ/PQ), including resolution of validation deviations, and associated validation lifecycle documentation (URS, FRS, CS, etc.)
Retrieve, compile, analyze, and review data from electronic sources/databases and paper records to ensure successful achievement of CQV objectives
Perform and drive Process Risk Assessments (PRA), System-Level Impact Assessments (SLIA), change control action ownership and closure, discrepancy resolution and documentation
Develops risk-based approaches to revalidation of products, processes, and systems
Ensure proper execution by following validation best practices, validation strategy, and maintain validation processes to achieve both GMP/GDP compliance, company goals and department objectives
Lead or assist in creating and revising documentation including Standard Operating Procedures (SOP), User Requirements Specifications (URS), System-Level Impact Assessments (SIA), Validation Master Plan (VMP), Validation Project Plans (VPP), and summary reports
Represent validation during inspections from regulatory agencies and internal audits
Maintain a constant state of inspection readiness by acting as the primary contact for internal and regulatory audits and drive audit observation corrective actions to closure
Work with IT validation partners (CSV) and user-group SMEs to implement GMP computer-controlled analytical equipment
Support Aseptic Process Simulation (APS) and Environmental Monitoring Process Qualification (EMPQ)
Qualify new technologies introduced for the production of cell therapy products
Be an SME-level user of electronic validation document control system (Kneat)
Identify, design, and implement process and system improvements within Commissioning, Qualification, and Validation
What we're looking for
Bachelor's degree in biological sciences, chemistry, chemical engineering, or another relevant life-science discipline
7+ years of relevant experience in cGMP environment for Biologics/CMC/Vaccines
Proven record of successful execution in CQV programs
Knowledge of common pharmaceutical industry validation life cycle guidelines 21 CFR Parts 210, 211, 11, EU Annex 11, GAMP 5, and Data Integrity as well as ICH guidelines Q8, Q9, Q10
Experience in multiple areas of validation including facility/utilities, manufacturing/process, and/or QC laboratory equipment; software validation and data integrity, media fill/aseptic process simulation (APS); environmental monitoring performance qualification (EMPQ)
Excellent verbal and written communication skills with the ability to communicate nuanced scopes and schedules with multiple dependencies
Proficient in exercising sound judgment and flexibility while adapting to rapidly changing priorities, challenging situations, and deadlines needed to meet business objectives
What will separate you from the crowd
Extensive technical knowledge of validation within cell therapies industry is highly desired
Experience representing validation program(s) during internal as well as US and international specific health authority audits, particularly pre-licensure inspections (PLIs)
What you should know
Site-focused role with flexibility to work from home
The role will be located in Seattle, WA until the Bothell manufacturing site is ready for occupancy
The base pay range for this position at commencement of employment is expected to be between $130,000 and $160,000/year; however, base pay offered may vary depending on multiple individualized factors, including market location, job-related knowledge, skills, and experience
How we work together
Lead from every seat – we seek to understand, act with honesty, and engage in the crucial conversations
Thrive as a team – we hire amazing people, are intensely curious, and cultivate inclusion and personal connectivity
Make it happen – we value vigorous debate, alignment around our decisions, and resilient execution
Get to know us
At Sana, we believe that a diverse workforce strengthens us as a company and helps us to achieve our mission to meaningfully change the outcome of many human diseases. This belief is a pillar of our business and is critical to our success. Our goal is that Sana is the place for talented people to bring their authentic selves to work, to have a great career and to deeply, positively impact patients.
Core to our values, we believe there is nothing more important than the health and wellness of you and your family. For benefit eligible employees, we cover 100% of the cost for employee health coverage and offer generous time-off (various paid time off benefits, such as holidays, vacation, sick time, and parental leave), short- and long-term disability, employer paid basic life insurance, additional voluntary life insurance protection, financial wellness programs including financial planning resources, a 401(k) Plan with an immediately vested employer match, Tuition Reimbursement and Student Loan Repayment, Employee Stock Purchase Plan, commuter subsidy and a variety of wellness offerings to support each person individually. For more details on our benefits, visit Sana's Benefits Portal.
We are committed to providing a workplace free of discrimination and harassment based on race, color, religion, age, gender, national origin, ancestry, physical or mental or sensory disability (including the use of a trained guide dog or service animal by a person with a disability), genetic information, actual or perceived HIV or Hepatitis C infection, medical condition (cancer or a record or history of cancer and genetic characteristics), marital status, sexual orientation, sexual preference, pregnancy (including childbirth and related medical conditions), disability, veteran status, political ideology, social class (including caste/caste identity), taking or requesting statutorily protected leave, status as a victim of domestic violence, sexual assault or stalking, or any other basis prohibited by applicable law.
To perform this job successfully, you must be able to perform each job responsibility satisfactorily. The job description listed above is representative of the knowledge, skills, and/or abilities required for this position. Reasonable accommodations may be made to enable individuals with disabilities to perform the functions described above.