Head Molecular Analytical Development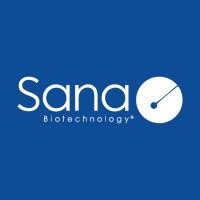 Sana Biotechnology
South San Francisco, CA, USA
Posted on Thursday, November 9, 2023
About the role
Sana is seeking an exceptional Senior Leader to join our dynamic team and supporting CMC development of novel gene and cell therapy drug substances and products. We are looking for new team members who believe in the potential of engineered cells as medicines, who want to challenge the status quo, and who lead with the desire to work on novel ideas. As a Head Molecular Analytical Development, you will report to the VP, Head of Analytical Development and develop a world-class analytical team to drive gene/cell therapy product and process understanding.
What you'll do
The experienced leader in this role will build a world-class capability with an expert analytical team to drive product and process understanding. The leader will oversee assay strategy and implementation including automation, testing operations, and data analysis across a portfolio of technologies. The leader will partner closely with process and formulation development to guide strategy and manage analytical development to design quality into the CMC packages for novel gene and cell therapies from Phase 1 through Commercialization. The individual will play a key role in building out the control strategy for Sana's investigational products and participate in cross-functional program teams.
The successful candidate will have industrial experience managing an analytical development team for gene/cell therapy preferred (biologics/vaccines may be acceptable), have a passion for delivering results and making an impact, an interest in technology and commitment to learning, and be an extraordinary collaborator in a dynamic setting. The ideal leader will shape strategy, build the capability, drive for operational excellence and continuous improvement, and manage a high-performing team.
Develop/oversee strategy for staged deployment of analytical methods and testing during early platform technology and CMC development. With innovation and pragmatism, accelerate the learning curve and long-term success of developing innovative new products by (1) supplying advanced analytical capabilities (with high volume and rapid turnaround time) to guide research & early CMC development, (2) enabling early and deep insights into quality attributes and process parameters, (3) critically informing the selection/optimization of product candidates, and (4) supporting the rapid translation of product candidates into the clinic and successfully through commercialization
Establish high throughput testing capabilities (non-GMP) to support CMC development of Sana's gene/cell therapy programs. Adapt methods to address the throughput and technical demands of fast-paced early development programs and the demands for simple, rapid, cost-effective testing of commercial products. Assay families will include: biochemical, molecular biology (PCR, ddPCR), immunoassays (ELISA), cell-based (flow cytometry), and biophysical
Manage a team of scientists to develop, operationalize, and oversee analytical methods and their application in building product insight and solving complex process and formulation development challenges
With a focus on technical excellence, the individual will oversee assay optimization, implementation, performance, troubleshooting, and analysis of results
With a focus on operational excellence, the individual will oversee the design, delivery, and continuous improvement of sample and analytical data workflows to address the needs of the business from the standpoint of: turnaround time, testing capacity, quality, and cost
Participate in establishment of drug substance and drug product specifications for IND, IMPD, and BLA submissions. Review/author protocols, reports, and analytical sections of regulatory submissions (IND, IMPD, BLA)
What we're looking for
PhD and 10 plus years of experience or MS and 12 plus years of experience or BS and 14 plus years of experience
Experience with the following methods /technologies: cellular, biochemical and molecular biological (PCR, ddPCR) methods, immunological methods (ELISA, MSD), spectroscopic and fluorescent methods, flow cytometry, NGS technologies, HPLC, automated liquid handling (preferred, not required)
Prior experience leading a team in Analytical method development, testing, QC, or stability is important
Solid understanding of relevant regulatory agency guidance such as FDA, ICH and EMA and hands-on experience
Must have excellent written, verbal and organizational skills
Ability to work in a fast-paced growth environment, and to prioritize work from multiple projects
Demonstrates a respect for others and is open to new/different ideas
Working safely in person on a predictable and regular in-person basis is an essential job function for this position
What will separate you from the crowd
Expert knowledge of principles and concepts and is a thought leader; has experience managing department(s) with senior employees
Organizational leader with experience managing a team of direct (and indirect) reports in technical development of CMC (analytical, process, or formulation) packages for IND/CTA submission. Demonstrated track record, broad experience, and demonstrated success in analytical sciences for characterization of biological products, associated product-related species, and process residuals/impurities

What you should know
The base pay range for this position at commencement of employment is expected to be between $230,000 and $270,000/year; however, base pay offered may vary depending on multiple individualized factors, including market location, job-related knowledge, skills, and experience
How we work together
Lead from every seat – we seek to understand, act with honesty, and engage in the crucial conversations
Thrive as a team – we hire amazing people, are intensely curious, and cultivate inclusion and personal connectivity
Make it happen – we value vigorous debate, alignment around our decisions, and resilient execution
Get to know us
At Sana, we believe that a diverse workforce strengthens us as a company and helps us to achieve our mission to meaningfully change the outcome of many human diseases. This belief is a pillar of our business and is critical to our success. Our goal is that Sana is the place for talented people to bring their authentic selves to work, to have a great career and to deeply, positively impact patients.
Core to our values, we believe there is nothing more important than the health and wellness of you and your family. For benefit eligible employees, we cover 100% of the cost for employee health coverage and offer generous time-off (various paid time off benefits, such as holidays, vacation, sick time, and parental leave), short- and long-term disability, employer paid basic life insurance, additional voluntary life insurance protection, financial wellness programs including financial planning resources, a 401(k) Plan with an immediately vested employer match, Tuition Reimbursement and Student Loan Repayment, Employee Stock Purchase Plan, commuter subsidy and a variety of wellness offerings to support each person individually. For more details on our benefits, visit Sana's Benefits Portal.
We are committed to providing a workplace free of discrimination and harassment based on race, color, religion, age, gender, national origin, ancestry, physical or mental or sensory disability (including the use of a trained guide dog or service animal by a person with a disability), genetic information, actual or perceived HIV or Hepatitis C infection, medical condition (cancer or a record or history of cancer and genetic characteristics), marital status, sexual orientation, sexual preference, pregnancy (including childbirth and related medical conditions), disability, veteran status, political ideology, social class (including caste/caste identity), taking or requesting statutorily protected leave, status as a victim of domestic violence, sexual assault or stalking, or any other basis prohibited by applicable law.
To perform this job successfully, you must be able to perform each job responsibility satisfactorily. The job description listed above is representative of the knowledge, skills, and/or abilities required for this position. Reasonable accommodations may be made to enable individuals with disabilities to perform the functions described above.