Vice President, Head of Analytical Development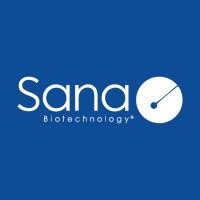 Sana Biotechnology
San Francisco, CA, USA
Posted on Tuesday, June 27, 2023
About the role
Sana Biotechnology is growing, and we are hiring new team members who believe in the potential of engineered cells as medicines, who want to challenge status quo, and who lead with the desire to work on novel ideas. The Vice President of Analytical Development provides technical and strategic leadership for a team developing analytical control strategies, characterization, release and stability methods of advance Sana's pipeline. You will report into the Head of Technical Operations and will work closely with the Clinical, Regulatory, Finance, Legal, Research, Technology Sciences, and Technical Operations organizations to develop, deliver and ensure the successful execution of our analytical strategy throughout the product lifecycle. This position provides direction for Sana's overarching analytical strategy, including method development, qualification, validation, and transfer activities as well as specification setting associated with the testing of our GMP products. The ideal candidate will have experience with Regulatory filings, preferably in the cell and gene therapy space. Additionally, this person should have experience leading large teams with leading leaders across multiple sites. This person will be a critical leader at the interface of Research and Discovery, GMP Manufacturing, Quality, and CMC regulatory. This leader will be required to lead a team of Analytical professionals working cross-functionally to support the Sana mission. The leader will be expected to build a positive work environment based on integrity, accountability, collaboration, innovation, communication. This position would preferably be based out of our South San Francisco, California location but will be responsible for teams across multiple sites.
What you'll do
Lead and build a multi-level, high-functioning Analytical Development organization, capable of developing industry-leading, innovative, robust strategies across cell and gene therapies
Develop science-driven, phase appropriate, and risk-based analytical development control strategies to support programs from target nomination to clinical development
Establish an effective department infrastructure and systems to enable efficient method development, specification setting, and method transfer by leveraging internal and external analytical expertise and capabilities
Oversee method development, product specifications, stability studies and comparability assessments to enable clinical advancement of Sana's portfolio
Provide strategic leadership and manage the activities of the Analytical Development and Analytical Operations personnel, including oversight of routine testing in support of process and product development
Lead/participate in CDMO/Contract Lab selection and management as well as auditing as needed
Establish and maintain cross-functional relationships to ensure efficient and effective handoffs of Sana technologies and methods
Lead analytical method definition and development required for testing of process related impurities, intermediates, drug substances, and drug products
Establish strategy and accountable for execution of authoring of the analytical sections for Regulatory filings
Serve as key strategic member of the Technical Operations team assessing analytical capabilities and processes; and providing guidance for best practices and direction for continuous improvement
Ensure the organization meets budgeted financial goals and objectives
Review CMC project plans and timelines and assist in execution to ensure all projects are appropriately prioritized and key goals are met on time
Lead strategic planning and annual goal setting process, talent, and succession planning, OPEX and CAPEX process in collaboration with Finance and HR business partners
Responsible for selection, budgeting, and relationships with contract laboratories
Ensure overall operational budget is within the approved budget and timeline
Be a champion of Sana's values including One Sana
Oversee CMC sections of regulatory submissions and provide leadership as a Subject Matter Expert in regulatory interactions when needed
Provide strong leadership on quality, safety, and operational excellence initiatives
Ensure team maintains training and meet compliance standards as appropriate
Develop, mentor and coach the analytical staff to function effectively in cross-functional teams and collaborations
Drive and support an innovative startup environment
Communicate with facts, clarity, and authenticity up, down, and across sites and organizations
Ability to attract, hire, and build a world class analytical team
Engage in crucial conversations by providing and receiving feedback supporting the growth and development of team members
Demonstrate ability to engage and effectively influence team members across multidisciplinary teams while prioritizing multiple projects and meeting deadlines
Drive curiosity, scientific rigor and excellent problem-solving skills across a fast-paced performance driven environment
Innate ability to assess talent that will help grow the organization and add to Sana's culture
What we're looking for
Education: BS minimum, Master or PhD in cell, molecular, or general biology, biochemistry, life sciences or related field. Experience: BS + 25 years, Master +22 years or PhD +20 years of experience in biotech/biological/vaccine assay development or related biotech process development. Skills: technical leadership, site management, project management and people management
Extensive previous managerial experience responsible for growing and developing a multi-level organization across multiple sites
Strong knowledge of analytical development, CMC regulatory, and Quality within the cell and gene therapy space
Demonstrated expertise with a range of analytical techniques such as flow cytometry, ELISAs, qPCR, ddPCR, and cell based assays
Experience with CMC regulatory, regulatory filings, global regulations, and inspections
Ability to work collaboratively in a complex, multi-site, matrixed, fast-paced environment; proven ability to foster team productivity and cohesiveness, as well as the ability to drive innovation within the team
Lead leaders with the ability to motivate a multi-level team delegate effectively, celebrate diversity within the team and manage performance; widely viewed as a strong developer of others
What will separate you from the crowd
Knowledge of product development, from conception through pilot, clinical, and commercial manufacturing in cell or gene therapy
Experience in developing, deploying, and maintaining cGMP standards
Demonstrated skills and experience in strategic management, planning and execution.
Strong understanding of ICH guidelines, compendia, and regulations related to GMP release testing of cell and gene therapies
Demonstrated skills in team building, mentoring, coaching and people
Strong business, Quality and financial acumen
What you should know
Working safely in person on a predictable and regular basis is an essential job function for this position, and the Company requires that all individuals working in-person be fully vaccinated against COVID-19
The base pay range for this position at commencement of employment is expected to be between $325,000 – $375,00; however, base pay offered may vary depending on multiple individualized factors, including market location, job-related knowledge, skills, and experience
How we work together
Lead from every seat – we seek to understand, act with honesty, and engage in the crucial conversations
Thrive as a team – we hire amazing people, are intensely curious, and cultivate inclusion and personal connectivity
Make it happen – we value vigorous debate, alignment around our decisions, and resilient execution
Get to know us
At Sana, we believe that a diverse workforce strengthens us as a company and helps us to achieve our mission to meaningfully change the outcome of many human diseases. This belief is a pillar of our business and is critical to our success. Our goal is that Sana is the place for talented people to bring their authentic selves to work, to have a great career and to deeply, positively impact patients.
Core to our values, we believe there is nothing more important than the health and wellness of you and your family. For benefit eligible employees, we cover 100% of the cost for employee health coverage and offer generous time-off (various paid time off benefits, such as holidays, vacation, sick time, and parental leave), short- and long-term disability, employer paid basic life insurance, additional voluntary life insurance protection, financial wellness programs including financial planning resources, a 401(k) Plan with an immediately vested employer match, Tuition Reimbursement and Student Loan Repayment, Employee Stock Purchase Plan, commuter subsidy and a variety of wellness offerings to support each person individually. For more details on our benefits, visit Sana's Benefits Portal.
We are committed to providing a workplace free of discrimination and harassment based on race, color, religion, age, gender, national origin, ancestry, physical or mental or sensory disability (including the use of a trained guide dog or service animal by a person with a disability), genetic information, actual or perceived HIV or Hepatitis C infection, medical condition (cancer or a record or history of cancer and genetic characteristics), marital status, sexual orientation, sexual preference, pregnancy (including childbirth and related medical conditions), disability, veteran status, political ideology, social class (including caste/caste identity), taking or requesting statutorily protected leave, status as a victim of domestic violence, sexual assault or stalking, or any other basis prohibited by applicable law.
To perform this job successfully, you must be able to perform each job responsibility satisfactorily. The job description listed above is representative of the knowledge, skills, and/or abilities required for this position. Reasonable accommodations may be made to enable individuals with disabilities to perform the functions described above.