Senior Director, Head of Automation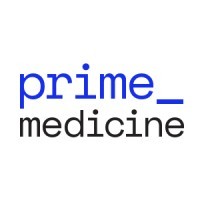 Prime Medicine
Sales & Business Development
Cambridge, MA, USA
Posted on Tuesday, May 23, 2023
Company Overview:
Prime Medicine is a leading biotechnology company dedicated to creating and delivering the next generation of gene editing therapies to patients. The Company is leveraging its proprietary Prime Editing platform, a versatile, precise and efficient gene editing technology, to develop a new class of differentiated, one-time, potentially curative genetic therapies. Designed to make only the right edit at the right position within a gene while minimizing unwanted DNA modifications, Prime Editors have the potential to repair almost all types of genetic mutations and work in many different tissues, organs and cell types.
Prime Medicine is currently progressing a diversified portfolio of eighteen programs initially focused on genetic diseases with a fast, direct path to treating patients or with a high unmet need because they cannot be treated using other gene-editing approaches. Over time, the Company intends to maximize Prime Editing's therapeutic potential and advance potentially curative therapeutic options to patients for a broad spectrum of diseases. For more information, please visit www.primemedicine.com.
We seek a seasoned leader in automation who will provide leadership, vision and strategically build, deploy and deliver our advanced laboratory automation systems across our growing R&D organization. This role will report to the CTO, lead a highly versatile and productive team of scientists and engineers (including solid and dotted line) from across R&D to develop an integrated automation strategy, spearhead our monthly automation hackfests, and partner with numerous teams and functions to fully implement solutions underway and also identify new capabilities emphasizing end-to-end, high-throughput, automated approaches to accelerate the generation of scientific knowledge and innovation, and ensure access to the most advanced technology platforms and tools. This leader will also partner closely with IT, Bioinformatics, and Comp Bio teams to design and implement digital systems and employ AI/ML for analyses and predictive models. This leader will train others to develop capabilities and expertise to optimize processes, increase efficiencies, and carry out experimentation particularly in high-throughput screening, NGS and other assays, and automated generation of various Prime Editor components and products. This leader will ensure efficient engineering designs are used that are robust and tailored to the needs and easy to use by our broader team of scientists.
Primary Responsibilities
Fully implement automation pipelines for HTS, cell culture, NGS-related sequencing workflows (DNA/RNA seq)
Co-develop with IT clear data capture strategies including processes that tie-in the HT robotics data with integrated digital systems for advanced data analysis and ML/AI
Effectively partners and manages interfaces with key stakeholders in the R&D organization to create and maintain automation solutions for current and planned pipelines and projects.
Work with team scientists, wet lab and in silico, to manage, train/coach, and co-develop efficient workflows for automating end to end operations.
Generate roadmaps for future success that leverage the latest technologies.
Advocate robotic efficiency improvements with Product Management and Product Development teams to align manufacturing resources with the multi-year development plan.
Work with external partners to enable technology transfer.
Establish and maintain SOWs and develop automation engineering standards for Prime.
Recruits, and manages a customer-focused expert lab automation team by hiring and developing top talent.
Qualifications
15+ years' experience building automation systems for biotech/pharma environments, and 5+ years' experience building and managing effective teams, interfacing with partner teams
Familiarity with gene editing technologies is a plus, with proven track record of end-to-end process thinking
Demonstrated ability to take ownership of cross-functional deliverables and excel at guiding to excellent outcomes for benefit of the overall company.
Proven leadership experience in bringing on-line new manufacturing robotic automation.
Proven track record in scientific and people leadership; strong mentoring skills, developing staff and maintain a high performing robotics team
Experience managing capital equipment procurement projects: Including specification development, supplier selection, technical reviews, installment and qualification of robotic automation equipment.
Eager to work collaboratively in a fast-paced, dynamic, entrepreneurial, and team-based setting; ability to roll up sleeves and actively engage with business users to fully implement automation systems in the near term.
Excellent communication skills, with the ability to influence and engage across all levels of the corporation and with external stakeholders; strong interpersonal skills/diplomacy, and negotiation skills and to be an agent for change
Develops a powerful sense of shared purpose and motivates teams to solve problems in a way that consistently meets or exceeds goals, encouraging innovation, and creating environment for continuous improvement
Embraces the principles of equality, diversity, and inclusion and creates an inclusive and safe environment enabling all employees to contribute to their full potential
Prime Medicine is proud to be an equal opportunity employer. All qualified applicants will receive consideration for employment without regard to race, color, religion, sex, national origin, age, sexual orientation, gender identity, disability, veteran status, or any other classification protected by law.