Director, Program Management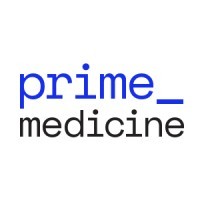 Prime Medicine
Cambridge, MA, USA
Posted on Saturday, May 20, 2023
Company Overview:
Prime Medicine is a leading biotechnology company dedicated to creating and delivering the next generation of gene editing therapies to patients. The Company is leveraging its proprietary Prime Editing platform, a versatile, precise and efficient gene editing technology, to develop a new class of differentiated, one-time, potentially curative genetic therapies. Designed to make only the right edit at the right position within a gene while minimizing unwanted DNA modifications, Prime Editors have the potential to repair almost all types of genetic mutations and work in many different tissues, organs and cell types.
Prime Medicine is currently progressing a diversified portfolio of eighteen programs initially focused on genetic diseases with a fast, direct path to treating patients or with a high unmet need because they cannot be treated using other gene-editing approaches. Over time, the Company intends to maximize Prime Editing's therapeutic potential and advance potentially curative therapeutic options to patients for a broad spectrum of diseases. For more information, please visit www.primemedicine.com.
Position Overview:
We're looking for an outstanding program leader with significant experience advancing early stages programs to IND approval. This leader will help establish our program management methodology and lead program management in our early research teams, both leading programs as well as helping to build out Prime Medicine's program management team and function. For the right candidate, this could also include heading our Program Management function. This role reports to the Senior Vice President, Strategy and Corporate Operations and will work with our Cambridge, MA-based teams.
Responsibilities:
As a Program Manager:
Develop and guide program strategy, set program goals and facilitate team decision making for the program, working in partnership with research team leadership
Lead a range of program management activities across programs, including development of project plans, timeline and milestones tracking, team meeting management/minutes, decision making support, portfolio management activities and internal reporting
Efficiently and collaboratively drive execution of program strategy and the integrated development plan with a sense of urgency
Proactively identify risks, gaps, and resource bottlenecks; and develop and implement mitigation plans
Develop and manage the program budget, and long-range plan, including scenario planning as needed, monitor program financials and resourcing plans
Facilitate strong cross-functional communication by building strong working relationships across the organization
Develop materials and present program updates/progress at internal company meetings
Building out the Program Management function:
Develop the Prime Medicine program management function and establish Prime methodology and best practices
Responsible for the creation, management, and communication of Prime's overall programs plan
Facilitate cross-functional communication, including input to Leadership Team on program progress
Facilitate strategic scenario planning discussions, develop risk/mitigation plans, and drive key program decisions through appropriate governance forums
Build high standards and high performing teams to advance our science
Drive strategic & tactical program planning in partnership with Finance and Strategy/ Portfolio Management, to inform the long-range planning process, detailed investment planning, and portfolio prioritization exercises
Ensure cross-functional and cross-program sharing of key learnings, and drive change management as applicable
Qualifications:
Direct experience in program management/program leadership for discovery through early clinical development programs; 10+ years in industry with 5+ years managing programs
Bachelor's degree in relevant scientific area required, additional business training or education strongly desired; cell therapy and gene editing experience highly desired
Excellent verbal and written communication skills and strong interpersonal skills to manage relationships, set expectations, facilitate dialogue, and resolve conflict
Proficient in prioritizing and driving complex programs to milestone completion
Demonstrated proficiency in program management tools and methodology. Willingness to constantly improve PM tools, implement best practices, and foster change management
Strategic and financial acumen with the ability to develop and manage program plans, budgets, and timelines.
Prime Medicine is proud to be an equal opportunity employer. All qualified applicants will receive consideration for employment without regard to race, color, religion, sex, national origin, age, sexual orientation, gender identity, disability, veteran status, or any other classification protected by law.