Associate Scientist, Oligonucleotide Chemistry (contract)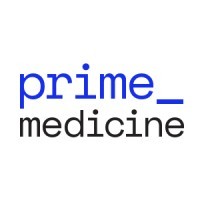 Prime Medicine
Watertown, MA, USA
Posted on Thursday, April 27, 2023
Company Overview:
Prime Medicine is a leading biotechnology company dedicated to creating and delivering the next generation of gene editing therapies to patients. The Company is leveraging its proprietary Prime Editing platform, a versatile, precise and efficient gene editing technology, to develop a new class of differentiated, one-time, potentially curative genetic therapies. Designed to make only the right edit at the right position within a gene while minimizing unwanted DNA modifications, Prime Editors have the potential to repair almost all types of genetic mutations and work in many different tissues, organs and cell types.
Prime Medicine is currently progressing a diversified portfolio of eighteen programs initially focused on genetic diseases with a fast, direct path to treating patients or with a high unmet need because they cannot be treated using other gene-editing approaches. Over time, the Company intends to maximize Prime Editing's therapeutic potential and advance potentially curative therapeutic options to patients for a broad spectrum of diseases. For more information, please visit www.primemedicine.com.
Position Summary:
Prime Medicine is seeking a passionate, driven, and creative scientist to join our guide RNA medicinal chemistry team and work with an enthusiastic team of highly skilled scientists in a dynamic and high growth company. The successful candidate will have a strong background in oligonucleotide chemistry and assist in all aspects of synthesis, purification, and characterization of novel guide oligonucleotides to advance our cutting-edge gene editing drug discovery programs. Core competencies include an ability to function in an interdisciplinary and fast-paced startup environment coupled with a proactive and collaborative approach. This position reports to Senior Director of Chemistry and will be based in our Watertown, MA location.
Key Responsibilities:
Proficient in automated high throughput synthesis, purification, and analysis of novel oligonucleotides with various chemical modifications and scales.
Operate, maintain & troubleshoot oligonucleotide synthesis platforms (MerMade 12 and Dr. Oligo 48, etc.), HPLCs, LCMS and other scientific equipment.
Oligonucleotide synthesis method and process development for improved oligonucleotide/ conjugates synthesis, purification, and analysis.
Track progress, generate regular status updates, and communicate the progress and present data.
Follow and write standard operating procedures, maintain a well-documented electronic/laboratory notebook and internal oligonucleotide inventory.
Demonstrate basic lab competency in preparing reagents and buffers & handling chemicals.
Capable of repetitive tasks and performing other duties as assigned.
Required Experience/Skills:
BS or BA in Chemistry, Biochemistry, or related fields with 1 – 3 years chemistry laboratory experience in an industrial or academic setting or M.S. in Chemistry, Biochemistry, or related fields with excellent understanding of nucleic acids and analytical chemistry and 1 – 2 years chemistry laboratory experience.
Experience in solid-phase synthesis, purification and downstream processes of oligonucleotides is required.
Experience in handling, troubleshooting and routine maintenance of critical instrumentation such as automated oligonucleotide synthesizers, HPLCs and LC-MS etc.
Experience working in chemistry laboratory and preparation of phosphoramidite and reagent solutions.
High degree of flexibility and self-motivation in a fast-paced work environment and excellent problem-solving skills.
Excellent communication and presentation skills.
Detail-oriented and excellent problem-solving abilities.
Basic computer skills including MS Office Suite.
Prime Medicine is proud to be an equal opportunity employer. All qualified applicants will receive consideration for employment without regard to race, color, religion, sex, national origin, age, sexual orientation, gender identity, disability, veteran status, or any other classification protected by law.