Director, Cell Therapy Process Sciences and Engineering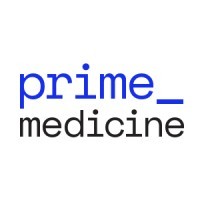 Prime Medicine
Cambridge, MA, USA
Posted on Friday, April 21, 2023
Company Overview:
Prime Medicine is a leading biotechnology company dedicated to creating and delivering the next generation of gene editing therapies to patients. The Company is leveraging its proprietary Prime Editing platform, a versatile, precise and efficient gene editing technology, to develop a new class of differentiated, one-time, potentially curative genetic therapies. Designed to make only the right edit at the right position within a gene while minimizing unwanted DNA modifications, Prime Editors have the potential to repair almost all types of genetic mutations and work in many different tissues, organs and cell types.
Prime Medicine is currently progressing a diversified portfolio of eighteen programs initially focused on genetic diseases with a fast, direct path to treating patients or with a high unmet need because they cannot be treated using other gene-editing approaches. Over time, the Company intends to maximize Prime Editing's therapeutic potential and advance potentially curative therapeutic options to patients for a broad spectrum of diseases. For more information, please visit www.primemedicine.com.
Position Overview:
We are seeking a Director, Cell Therapy Process Sciences and Engineering who will lead a team to innovate and make new, one-time curative genetic therapies by engineering cells using Prime Editing to address a wide spectrum of diseases. The initial focus will be to lead the tech transfer of our first cell therapy program to our CDMO partner for clinical GMP readiness, process verification runs, and IND preparation. In addition, the leader will be responsible for adapting and optimizing our cell therapy technology platform with next generation prime editing enhancements for use in several new cell therapy programs. Key responsibilities include understanding fundamental process sciences pertaining to ex vivo cell therapies and developing scalable and robust manufacturing processes for engineering both autologous and allogeneic cellular drug products. Automated systems and platforms will be used for determining the manufacturing design space and process parameters, coupled with machine learning for correlative analyses and modelling. This is an exciting opportunity to work at the intersection of cell biology, gene editing, and bioengineering to advance genetic medicine. This position offers significant opportunities for professional growth in a fast-paced environment. This is a high impact role in the Technical Development and Operations department which will report to the Sr. Director and Head of Cell Therapy Process Development.
Primary Responsibilities:
Lead technology transfer to CDMO, partner with CDMO to establish cGMP readiness and provide technical support during manufacturing of clinical supplies
Lead and execute process development activities focusing on establishing robust and scalable manufacturing process, and process and product understanding.
Develop streamlined process validation strategy and generate data needed to support licensure
Critically evaluate experiment data and communicate scientific findings as verbal presentations and written reports including protocols, technical reports, and sections for regulatory submissions.
Collaborate and coordinate seamlessly across departments and teams to accomplish company goals.
Work independently, as well as in a collaborative environment to meet project goals with attention to detail, and with excellent written and oral communication skills.
Mentor and develop team members
Foster an innovative, fast-paced, resilient, and transparent environment in which to do rigorous science and drug development.
Job requirements:
PhD with 10+ years or MS with 12+ years biochemical/medical engineering, cell biology, or related disciplines, with relevant biotechnology industry experience working in the cell and gene therapy field
Understanding of regulatory requirements for development and commercialization of therapeutic drugs or vaccines including requirements for product comparability; experience contributing to BLA content preferred
Experience in collaborating with CDMOs in an cGMP environment including tech transfer and technical troubleshooting/oversight
Experience with automated, high-throughput process development strategies and statistical design of experiments (DoE)
Excellent communication and presentation skills, ability to influence and engage across all levels of the company and with external stakeholders; strong interpersonal skills/diplomacy, and negotiation skill
Proven track record in scientific and people leadership
Establish expectations for seamless interfaces, coordination, and collaboration with other teams to accomplish company goals
Eager to work collaboratively in a fast-paced, dynamic, entrepreneurial, and team-based setting.
Prime Medicine is proud to be an equal opportunity employer. All qualified applicants will receive consideration for employment without regard to race, color, religion, sex, national origin, age, sexual orientation, gender identity, disability, veteran status, or any other classification protected by law.