Director, Facilities & Capital Projects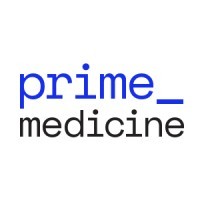 Prime Medicine
Operations
Cambridge, MA, USA
Posted on Thursday, March 30, 2023
Company Overview:
Prime Medicine is a leading biotechnology company dedicated to creating and delivering the next generation of gene editing therapies to patients. The Company is leveraging its proprietary Prime Editing platform, a versatile, precise and efficient gene editing technology, to develop a new class of differentiated, one-time, potentially curative genetic therapies. Designed to make only the right edit at the right position within a gene while minimizing unwanted DNA modifications, Prime Editors have the potential to repair almost all types of genetic mutations and work in many different tissues, organs and cell types.
Prime Medicine is currently progressing a diversified portfolio of eighteen programs initially focused on genetic diseases with a fast, direct path to treating patients or with a high unmet need because they cannot be treated using other gene-editing approaches. Over time, the Company intends to maximize Prime Editing's therapeutic potential and advance potentially curative therapeutic options to patients for a broad spectrum of diseases. For more information, please visit www.primemedicine.com.
As we continue our impressive growth we are looking for a high performing individual who has deep expertise in managing facilities and capital projects.
The Director, Facilities and Capital Projects will be a critical member of the Facilities/ Lab Mgt leadership team and report to the VP of IT and Facilities.
The individual will provide leadership and focus on the full spectrum of facilities activities involved with planning, real estate, and facilities and space expansion. This broadened position is intended to provide the contextual leadership, overall coordination, and strategic guidance to ensure Prime's space is effectively used and optimized for business needs.
The Director will provide the contextual structure and overview for this work which will include capital construction projects, space planning, fit-out oversight, EHS and other facilities operational related activities.

Space Planning:
The Director will have the lead role in space planning and facilities programming, as well as in the coordination of space/facilities use prioritization. This position will determine the best methods and approaches to ensure that the planning, design, and construction are coordinated effectively, safely and efficiently for new and existing lab and office spaces.

Facilities:
The Director will lead the Facilities team and work closely along-side Lab Operations, EHS and other support teams to ensure the company's spaces are safe, optimized and fit for purpose.
In partnership with the VP of IT and Facilities the role is responsible for setting short-term and long-term space goals. The incumbent is expected to plan and implement programs including large scale capital projects for facilities and setting long-range strategic plans in line with the company's growth objectives.
Develop a strong knowledge of the Facilities department portfolio and its staff, including the administrative team, electrical, utility and engineering partners.
The Director will develop and review major budget decisions, large project budgets, and general financial and resource allocations related to space planning, and facilities projects as well as oversight of the day-to-day responsibility for facilities projects including operational.

Minimum Qualifications and Characteristics:
Minimum of 10 to 15 years of experience in a senior level role in facilities management, capital planning, project management and real estate management.
Relevant experience in managing lab and office space buildouts, and construction projects
Experience with real estate development or asset management, and understanding legal aspects of real estate issues and transactions
Excellent project management, including budget oversight and management.
Demonstrated ability to lead by example and inspire collaboration and team spirit. Must be a proactive and thoughtful problem solver that address issues effectively and timely
Must stay abreast of applicable local, state and federal regulations including understanding of GXP and safety regulations
An ambitious and strategic mindset with a demonstrated track record of effectively tackling all relevant areas of responsibility.
Individual must bring confidence, accountability and have the ability to present at the executive leadership level
Excellent communicator and presenter with ability to convey complex information in lay terms and at all levels.
A demonstrated track record of effectively managing relationships and influencing others who are not direct reports.
Effective decision-making abilities, strategic planning and project management expertise are essential.
Must be a diplomatic, service-oriented leader with the ability to collaborate with internal and external constituents.
Excellent computer literacy, including technology related to planning/facilities project management.
Prime Medicine is proud to be an equal opportunity employer. All qualified applicants will receive consideration for employment without regard to race, color, religion, sex, national origin, age, sexual orientation, gender identity, disability, veteran status, or any other classification protected by law.