Clinical Data Specialist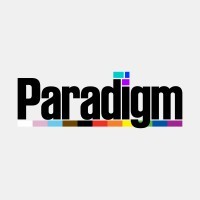 Paradigm
IT
Remote
Posted on Thursday, October 26, 2023
Join us as we re-imagine and rebuild the clinical research model and its integration into the clinical care model: it's time for a new PARADIGM in healthcare and drug development.
We envision a world where clinical trials become an accessible care option for all patients, fully integrated into the standard clinical care continuum, at scale. We are building a tech-enabled ecosystem to tackle inefficiencies in the current clinical research model. In today's model, the vast majority of patients in the community are never offered access to clinical trial participation as a care option for their disease. Patients with privileged social and economic backgrounds have disproportional access to clinical trials, perpetuating existing systemic inequities in healthcare.
Our goal, via the deployment of our end-to-end technology platform embedded in the provider workflow, is to minimize barriers to clinical trial access and create efficiency at scale across the community healthcare ecosystem. In accomplishing this, patients will be given equitable access to clinical trials as a standard care option, regardless of their race, gender, socioeconomic status or insurance coverage, which will accelerate trials for sponsors and alleviate the labor burden for providers.
You are someone who is proud of your diverse background, clinical expertise, and perspectives. You're ready to use your experience to help us reimagine the clinical research model and its integration into the overall patient care delivery model. You will work with experts in the fields of healthcare, clinical trial operations, product development, software engineering & data science, and drug development.
Join us and bring your expertise, passion, creativity, and drive as we work together to increase access for all patients, no matter the location, creating an impactful difference in healthcare globally.
The Data Team at Paradigm is seeking an experienced Clinical Data Specialist. This role is accountable for curating structured data elements from unstructured, free-text clinical notes and reports on a large set of cancer patients, aimed at powering an industry-leaving solution focused on clinical trials feasibility and patient-trial matching. As part of Paradigm's broader clinical NLP and AI / machine learning efforts, the Clinical Data Specialist role will serve as a clinical data subject matter expert and help guide advanced AI tools and products for automating high-quality structured data assets on a very large set of cancer patients.
What You'll Do
Access and review complex, unstructured clinical notes and diagnostic reports (e.g. pathology reports, imaging reports) and other medical information in electronic medical record (EMR) systems.
Analyze and interpret multiple sources of diagnostic and treatment information related to cancer patient care, and abstract / curate key structured data elements that describe each patient's diagnosis, care, status and outcomes.
Map and harmonize key attributes to codified data standards or ontologies, especially in areas related to pathologic / histologic cancer diagnosis.
Contribute to and follow defined data abstraction procedures and guidelines, to ensure consistent, high-quality data work products.
Review data quality reports and independent abstractor outputs, and correct or flag discrepant or incorrect data abstraction outputs - all with an eye to the team's overall data quality objectives.
Serve as an expert oncology data consultant and advisor to colleagues in the Data Curation team as well as in Product, Engineering and Data Science teams.
Maintain a high level of performance and efficiency, as demonstrated by periodic team evaluation and case review.
What You'll Bring:
Associates or Bachelor's degree in Health Information, Nursing, Pharmacy, Clinical Research or another Allied Health field.
At least five (5) years of experience with cancer tumor registry abstraction or clinical data abstraction and curation in oncology.
Deep experience with and an ability to navigate electronic medical record (EMR) systems such as Epic, Cerner and OncoEMR.
Working knowledge of cancer care (surgical, medical, and/or radiation therapy) and experience curating / abstracting key information from pathology reports and clinical notes; deep experience with cancer concepts and terminology.
Familiarity with and experience with relevant cancer data standards and ontologies (e.g. ACS / AJCC Staging Manual and standards, World Health Organization ICD-O-3 codesets)
Working knowledge of and ability to distinguish between and describe examples of different classes of oncology medications (chemotherapies, targeted biologic therapies, and immunotherapy).
Experience and comfort with clinical research technology (e.g. EDC systems) and data management tools (spreadsheets, databases, etc.); strong general computer skills.
Keen attention to detail, with a penchant for data quality and procedural rigor.
An ability to make independent decisions and judgments related to data curation tasks, while also able to escalate or flag difficult questions for management or team review.
Ability to multitask and manage multiple concurrent projects.
Bonus Requirements
Current Tumor Registrar Certificate; or commensurate experience working in a cancer registry team in a large academic or health system setting.
Experience as an oncology nurse or research coordinator in an oncology care setting.
Experience with oncology-specific EMR workflow and data management.
Experience working in a regulated data or research environment.
Experience with NLP and or LLM.
SQL
At Paradigm, we are committed to providing equal employment opportunities to all qualified individuals. We believe in creating a diverse and inclusive workplace that values the contributions of every employee, regardless of their race, color, religion, gender, sexual orientation, gender identity or expression, national origin, age, disability, veteran status, or any other characteristic protected by law. We are an equal opportunity employer and do not discriminate against any employee or applicant for employment based on any of the aforementioned factors. We encourage and welcome candidates from diverse backgrounds and perspectives to apply for our open positions. We strive to provide reasonable accommodations to qualified individuals with disabilities and to ensure that all employment decisions are based on job-related factors such as skills, experience, and qualifications.