Director of Project Delivery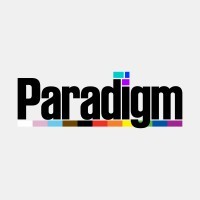 Paradigm
Remote
Posted on Wednesday, October 11, 2023
Join us as we re-imagine and rebuild the clinical research model and its integration into the clinical care model: it's time for a new PARADIGM in healthcare and drug development.
We envision a world where clinical trials become an accessible care option for all patients, fully integrated into the standard clinical care continuum, at scale. We are building a tech-enabled ecosystem to tackle inefficiencies in the current clinical research model. In today's model, the vast majority of patients in the community are never offered access to clinical trial participation as a care option for their disease. Patients with privileged social and economic backgrounds have disproportional access to clinical trials, perpetuating existing systemic inequities in healthcare.
Our goal, via the deployment of our end-to-end technology platform embedded in the provider workflow, is to minimize barriers to clinical trial access and create efficiency at scale across the community healthcare ecosystem. In accomplishing this, patients will be given equitable access to clinical trials as a standard care option, regardless of their race, gender, socioeconomic status or insurance coverage, which will accelerate trials for sponsors and alleviate the labor burden for providers.
You are someone who is proud of your diverse background, clinical expertise, and perspectives. You're ready to use your experience to help us reimagine the clinical research model and its integration into the overall patient care delivery model. You will work with experts in the fields of healthcare, clinical trial operations, product development, software engineering & data science, and drug development.
Join us and bring your expertise, passion, creativity, and drive as we work together to increase access for all patients, no matter the location, creating an impactful difference in healthcare globally.
As the Director of Project Delivery, your role is multifaceted and pivotal to the company's success. You will be responsible for ensuring operational excellence by optimizing project delivery processes, implementing best practices, and monitoring performance metrics. Your ability to cultivate and manage strategic partnerships with external stakeholders, such as clients and vendors, will be essential in expanding the company's market presence. Lastly, you will contribute your operational expertise to product development efforts, ensuring that new offerings align with customer needs and operational requirements.

What you'll do:
Operational Delivery Excellence:
Accountable for the operational execution & delivery of the Paradigm strategy with external partners
Establish and maintain best practices for project management, quality assurance, and performance metrics
Lead and direct diverse cross-functional work streams to support key program planning and execution
Drive continuous improvement efforts to enhance operational efficiency, productivity, and customer satisfaction long-term vision
Key Strategy & Leadership Contributions:
Collaborate with the executive team to shape the company's strategic direction and long-term vision as it relates to deployments and external partners
Define accurate milestones, timelines, and budget management for projects to ensure delivery against internal goals
Identify growth opportunities, market trends, and competitive threats to inform strategic decision-making
External Partner Relationship Management:
Be the primary point of contact between the company and its external partners, fostering strong, long-term relationships based on trust and collaboration.
Identify, cultivate, and manage strategic partnerships with external entities. These partnerships could include clients, vendors, suppliers, technology providers, or industry organizations. Your goal will be to establish mutually beneficial relationships that enhance the company's capabilities and offerings.
Negotiate and manage contracts and agreements with external partners, ensuring that contractual terms are favorable to both parties, protecting the company's interests, and fostering trust and collaboration.
Product Development:
Act as a key voice for external partners to Paradigm Product Team
Matrix into continuous improvement projects within the product development team. These projects may include all stages of lifecycle management, optimizing existing project management approaches, or improvement of teams/ development processes
Participate in product roadmapping and development discussions to drive innovation and efficiency
Who you are:
BA/BS degree with equivalent work experience preferred
Previous biopharma industry experience required (Pharma, Biotech and/or Clinical Research Organizations).
5+ years in a client-facing role and track record of managing relationships with high-level enterprise clients.
Prior experience collaborating & leading roll-outs with technology teams
Solution driven and huge capacity to deliver and execute complex programs/projects
Deep understanding of digital health technologies
Ability to communicate clearly and concisely across technology and the business teams
Ability to maintain strict confidentiality
At Paradigm, we are committed to providing equal employment opportunities to all qualified individuals. We believe in creating a diverse and inclusive workplace that values the contributions of every employee, regardless of their race, color, religion, gender, sexual orientation, gender identity or expression, national origin, age, disability, veteran status, or any other characteristic protected by law. We are an equal opportunity employer and do not discriminate against any employee or applicant for employment based on any of the aforementioned factors. We encourage and welcome candidates from diverse backgrounds and perspectives to apply for our open positions. We strive to provide reasonable accommodations to qualified individuals with disabilities and to ensure that all employment decisions are based on job-related factors such as skills, experience, and qualifications.