Senior Product Manager, Trial Feasibility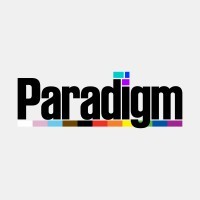 Paradigm
Product
Remote
Posted on Wednesday, August 30, 2023
Join us as we re-imagine and rebuild the clinical research model and its integration into the clinical care model: it's time for a new PARADIGM in healthcare and drug development.
We envision a world where clinical trials become an accessible care option for all patients, fully integrated into the standard clinical care continuum, at scale. We are building a tech-enabled ecosystem to tackle inefficiencies in the current clinical research model. In today's model, the vast majority of patients in the community are never offered access to clinical trial participation as a care option for their disease. Patients with privileged social and economic backgrounds have disproportional access to clinical trials, perpetuating existing systemic inequities in healthcare.
Our goal, via the deployment of our end-to-end technology platform embedded in the provider workflow, is to minimize barriers to clinical trial access and create efficiency at scale across the community healthcare ecosystem. In accomplishing this, patients will be given equitable access to clinical trials as a standard care option, regardless of their race, gender, socioeconomic status or insurance coverage, which will accelerate trials for sponsors and alleviate the labor burden for providers.
You are someone who is proud of your diverse background, clinical expertise, and perspectives. You're ready to use your experience to help us reimagine the clinical research model and its integration into the overall patient care delivery model. You will work with experts in the fields of healthcare, clinical trial operations, product development, software engineering & data science, and drug development.
Join us and bring your expertise, passion, creativity, and drive as we work together to increase access for all patients, no matter the location, creating an impactful difference in healthcare globally.
As a Senior Product Manager, you will own our Feasibility products including vision, strategy, roadmap, and build. You will work with Clinical Research Sponsors, Healthcare Systems, and Internal cross-functional stakeholders including the Clinical, Data Science, Engineering, and Commercial teams in order to scope and develop our Feasibility products.
What you'll do:
Define the product strategy and roadmap for our feasibility products to maximize the value delivered to internal product teams and external customers.
Understand and synthesize the complexities of the healthcare environment including regulations, clinical trial design, healthcare population data, and clinical and research workflows.
Work closely with internal teams to define and enhance user experiences that rely on our data platform.
Work cross-functionally with commercial and strategy teams to ensure a clear, concise strategy and execution framework.
Who you are:
You have 5+ years of product experience working with enterprise SaaS or data products in a regulatory environment.
You have a bias to action and the ability to ship products quickly through strategic prioritization and trade-offs.
You have experience working with healthcare data and analytics products workflows, whether for health care providers or researchers.
You have worked with engineering and design teams to scope out and deliver high-impact, regulatory-grade software and/or data products.
You have strong executive communication skills and can navigate complex discussions.
You have strong project and financial management skills and can move fluidly between technical capabilities, partner needs, user experience, and the ability to go deep into the details.
You're curious and always want to go deeper, becoming an expert in each domain you touch.
At Paradigm, we are committed to providing equal employment opportunities to all qualified individuals. We believe in creating a diverse and inclusive workplace that values the contributions of every employee, regardless of their race, color, religion, gender, sexual orientation, gender identity or expression, national origin, age, disability, veteran status, or any other characteristic protected by law. We are an equal opportunity employer and do not discriminate against any employee or applicant for employment based on any of the aforementioned factors. We encourage and welcome candidates from diverse backgrounds and perspectives to apply for our open positions. We strive to provide reasonable accommodations to qualified individuals with disabilities and to ensure that all employment decisions are based on job-related factors such as skills, experience, and qualifications.