Senior Product Designer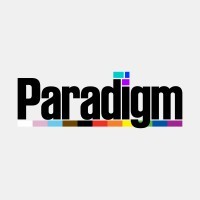 Paradigm
Product, Design
Remote
Posted on Saturday, July 1, 2023
Join us as we rebuild the clinical research model and its integration into the clinical care model: it's time for a new PARADIGM in healthcare and drug development.
We envision a world where clinical trials become an accessible care option for all patients, fully integrated into the standard clinical care continuum at scale. We are building a tech-enabled ecosystem to tackle inefficiencies in the current clinical research model. In today's model, the vast majority of patients in the community are never offered access to clinical trial participation as a care option for their disease. Disproportionately, marginalized communities of patients with diverse racial, gender, and socioeconomic backgrounds are excluded from access and participation in clinical trials. Many of the barriers to scaled and widespread access to clinical trial participation is a function of barriers the current clinical trial system and care system creates at the community health care system and practice level. These barriers tend to be the result of a heavy labor burden and inefficient data collection process within the clinical trial framework. Our goal via the deployment of our end-to-end technology platform that is embedded in the provider workflow is to minimize these barriers and create efficiency at scale across the community healthcare ecosystem. In accomplishing this patients will be given equitable access to clinical trials as a standard care option, which will accelerate trials for sponsors and alleviate the labor burden for providers. Our mission-driven group is dedicated to keeping the patient at the core of our work as we shift the healthcare landscape. We're positioned to create lasting change in a system ready to be reimagined with meaningfully impact on patient lives.
You are someone who is proud of your diverse background, clinical expertise, and perspectives. You're ready to use your experience to help us reimagine the clinical research model and its integration into the overall patient care delivery model. You will work with experts in the fields of healthcare, clinical trial operations, product development, software engineering & data science, and drug development. You will be a part of policy-level discussions related to the focus on clinical trial access for all, as part of the US healthcare ecosystem, inclusive of reimbursement policy for clinical trial participation.
Join us and bring your expertise, passion, creativity, and drive as we work together to increase access for all patients no matter the location creating an impactful difference in healthcare globally.
The Technology group at Paradigm is seeking an experienced Senior Product Designer to join our cross-functional team to advance our work to bring more trials to more patients. As a Senior Product Designer, you will work with product managers, UX researchers, engineers, data analysts, and clinical experts to produce intuitive, beautiful designs for our suite of provider and sponsor applications. This is an exciting opportunity to join a growing team and lead the design of both new and existing products.

What you'll do:
Focus on the Customer: Deeply understand our partners and customers, and the market we operate in, through absorbing and participating in market research, user research, and data analysis. Be a strong voice of the customer within the Technology group and be creative in delivering value to them.
Collaborate and Execute: Work across the UX and product design lifecycle, developing and testing user flows, creating graphics, building and testing prototypes, and collaborating with product and engineering to plan and execute your designs. We work quickly and prioritize learning and iterating fast.

Design for Scale: Produce designs across our suite of solutions and will lead building, maintaining, and expanding our design systems and library.

Passion for Learning: Discover and share new information, and influence our broader product strategy with new ideas.
Who you are:
Commitment and excitement to improve health care and clinical trials access for all patients.

5+ years of experience in end-to-end product design, with experience in B2B/SaaS applications. Experience in healthcare applications is a strong plus.

Experience building user-centric designs that communicate large amounts of information within complex workflows. Ability to incorporate complex data, user and market research findings, and stakeholder feedback into your designs.

Comfort moving quickly and cutting through ambiguity at every stage of design and product development, from initial ideation through to iterating on mature products. Ability to think holistically across multiple service and product offerings.

Passion for delivering an outstanding user experience and able to develop a deep understanding of

healthcare software and workflows.

Ability to engage with end users, conduct user research, and integrate findings into your work

Experience building and expanding design systems and libraries across multiple product lines.

Ability to document decisions and communicate design rationale to product, strategy, and engineering teams.

Ability to bring an analytical and technical mindset to collaborating with engineering, data science, research, and strategy teams to generate creative solutions.

Growth and feedback-minded, and open to learning, coaching, and mentorship
At Paradigm, we are committed to providing equal employment opportunities to all qualified individuals. We believe in creating a diverse and inclusive workplace that values the contributions of every employee, regardless of their race, color, religion, gender, sexual orientation, gender identity or expression, national origin, age, disability, veteran status, or any other characteristic protected by law. We are an equal opportunity employer and do not discriminate against any employee or applicant for employment based on any of the aforementioned factors. We encourage and welcome candidates from diverse backgrounds and perspectives to apply for our open positions. We strive to provide reasonable accommodations to qualified individuals with disabilities and to ensure that all employment decisions are based on job-related factors such as skills, experience, and qualifications.