Contracts Analyst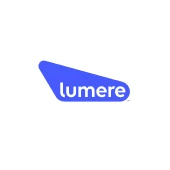 Lumere
IT
Denver, CO, USA
Posted on Monday, October 30, 2023
Description
The Contract Analyst is responsible for the creation and drafting of contracts through the deal management process which includes User Agreements, Master Services Agreements, Statement of Work, Order Forms, amendments, renewals, and other contract-related documents. The primary goal is to ensure all contracts are processed accurately and efficiently, by strictly adhering to predefined internal service level agreements and authority matrices. This individual will work cross functionally between the sales group and various internal departments including (but not limited to) Product Management, Legal, Implementation, Integration, Accounting and Finance.
This individual will have a primary role of working deals in the Contract Operations queue assigned account base. Additional responsibilities include working to provide pricing, scope and level of effort estimates as it relates to preparation of proposals and quotations.
Key Responsibilities:
• Draft User Agreements, Master Services Agreements, Statement of Work, Order Forms, amendments, renewals, and other contract-related documents according to GHX playbook
• Collaborate with Product Management, Sales, Legal and Finance to gather business and technical requirements to fulfill and complete the appropriate customer document
• Operate as a support resource to process GHX deals (including contracted and growth)
• Maintain high levels of contract throughout and accuracy, including the adherence to turn around time SLAs
• Manage a deal review process for assigned accounts to ensure standard and nonstandard deals are validated and documented so that customer expectations, document creation and implementation/ delivery are consistent and accurate
• Participate in SOW review process to ensure customer facing documents are consistent with predefined standards and guidelines
• Assist with documenting Contract Operations processes
• Other duties and projects as specified
Key Skills/Competencies
• Adept at working collaboratively across multiple business functions
• Ability to be self-directed with strong initiative
• Experienced user of Microsoft Word and Excel
• Strong communication skills, writing in particular
• Critical thinking with complex contract language
• Experience using software workflow applications and Salesforce.com or another CRM
• Experience working with standard contract and legal documents including but not limited to User Agreement, Statement of Work, Business Associate Agreement, Non-Disclosure Agreement and Letter of Intent
Required Education, Certifications, and Experience
• Bachelor's degree in related discipline or a combination of education and related experience
• 3 years of experience in contracts management including drafting, redlining and negotiating, sales operations or deal desk type role
Preferred Qualifications
• Experience with Salesforce or other CRM systems
• Experience with Conga CPQ (Apttus)
• Background in software as a service strongly preferred
• Knowledge of product and services pricing, accounting and financial principles
The compensation range for the Contracts Analyst role is $63,000-$78,000.
The base salary range represents the anticipated low and high end of the GHX's salary range for this position. Actual salaries will vary and will be based on various factors, such as candidate's qualifications, skills, competencies and proficiency for the role. The base salary is one component of GHX's total compensation package for employees. Other rewards and benefits include: health, vision, and dental insurance, accident and life insurance, 401k matching, paid-time off, and education reimbursement, to name a few. To view more details of our benefits, visit us here: https://www.ghx.com/about/careers/
#LIAK
GHX: It's the way you do business in healthcare
Global Healthcare Exchange (GHX) enables better patient care and billions in savings for the healthcare community by maximizing automation, efficiency and accuracy of business processes.
GHX is a healthcare business and data automation company, empowering healthcare organizations to enable better patient care and maximize industry savings using our world class cloud-based supply chain technology exchange platform, solutions, analytics and services. We bring together healthcare providers and manufacturers and distributors in North America and Europe - who rely on smart, secure healthcare-focused technology and comprehensive data to automate their business processes and make more informed decisions.
It is our passion and vision for a more operationally efficient healthcare supply chain, helping organizations reduce - not shift - the cost of doing business, paving the way to delivering patient care more effectively. Together we take more than a billion dollars out of the cost of delivering healthcare every year. GHX is privately owned, operates in the United States, Canada and Europe, and employs more than 1000 people worldwide. Our corporate headquarters is in Colorado, with additional offices in Europe, Illinois, Florida, and Nebraska.
Disclaimer
Global Healthcare Exchange, LLC and its North American subsidiaries (collectively, "GHX") provides equal employment opportunities (EEO) to all employees and applicants for employment without regard to race, color, national origin, sex, sexual orientation, gender identity, religion, age, genetic information, disability, veteran status or any other status protected by applicable law. All qualified applicants will receive consideration for employment without regard to any status protected by applicable law. This EEO policy applies to all terms, conditions, and privileges of employment, including hiring, training and development, promotion, transfer, compensation, benefits, educational assistance, termination, layoffs, social and recreational programs, and retirement.

GHX believes that employees should be provided with a working environment which enables each employee to be productive and to work to the best of his or her ability. We do not condone or tolerate an atmosphere of intimidation or harassment based on race, color, national origin, sex, sexual orientation, gender identity, religion, age, genetic information, disability, veteran status or any other status protected by applicable law. GHX expects and requires the cooperation of all employees in maintaining a discrimination and harassment-free atmosphere. Improper interference with the ability of GHX's employees to perform their expected job duties is absolutely not tolerated.