Sales Account Executive, Mid-West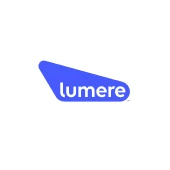 Lumere
Sales & Business Development
Denver, CO, USA
Posted on Wednesday, September 13, 2023
GENERAL SUMMARY:
The GHX Strategic Account Executive (SAE) is responsible for selling complex supply chain software solutions into the healthcare community. The SAE determines the overall account planning and management of their customer base within specified net new and existing key accounts to achieve a growth billings quota.

Successful candidates will have an in depth understanding of the healthcare industry and the business challenges that customers in healthcare community face. They will be able to identify and articulate the pain points of the customer and successfully demonstrate how GHX solutions will provide value to their organizations. Successful candidates will also be able to effectively and professionally navigate organizational dynamics and be able to influence executive and C-suite level decision makers.
Key RESPONSIBILITIES
• Establishes business plans for large, existing and most complex accounts to achieve annual quota.
• Develops and implements strategies for selling GHX solutions in the C-suite to ensure internal buy-in at the highest level.
• Validates prospects' needs through discovery process, and develops into ROI that solves business problems for clients.
• Effectively presents the business case for GHX solutions that solve business problems while providing a relevant ROI. Qualifies and quantifies the impact of the customer maintaining the status quo or pursuing competitor's solutions vs. GHX.
• Refines messaging and sales tools needed to recruit customers.
• Conducts Strategic Business Reviews with customer base to expand usage of products or services, and to identify additional problems to be solved by GHX solutions.
• Proactively advances the purchase decision without rushing the customer.
• Stays abreast of healthcare industry market trends, macro- and microeconomic impacts to the healthcare supply chain, as well as competitive marketplace activities.
• Presents products in a compelling, positive and professional manner.
• Applies sound strategies for protecting accounts and penetrating accounts held by competitors.
• Acquires and integrates industry knowledge related to general trends, emerging technologies and competitors.
KEY DUTIES
• Builds pipeline through lead generation, prospecting, pipeline development, networking, targeting and qualification for new opportunities with existing and new assigned accounts to achieve quota.
• Prospects, accurately forecasts and assesses resource allocation and planning of new business deals within assigned accounts.
• Develops solution proposals encompassing all aspects of the business applications.
• Tracks and reports sales opportunities within Salesforce.com to accurately forecast deals.
• Thoroughly qualifies all leads and sales opportunities.
• Collaborates internally with Product Management, Marketing, Customer Support and other internal GHX departments to drive overall customer value and satisfaction.
• Continually trains and develops knowledge of new technologies and selling points, to include enhancing expertise.
KEY COMPETENCIES
• Strong business acumen and ability to think strategically.
• Excellent interpersonal, presentation, negotiation and closing skills with demonstrated success in building and sustaining customer relationships.
• Self-motivated and results-oriented, with a positive outlook and a clear focus on high quality interactions to drive business results for the customer and GHX.
• Ability to collaborate with internal GHX resources to effectively close the sale.
• Effective time management skills and ability to meet deadlines.
• Understands, and has the ability to influence, a wide range of customer stakeholders.
• Understands business organizations and buying cycles.
• Results driven and able to achieve/exceed, monthly/quarterly/annual sales quotas.
• Consultative sales methods and solution selling skills.

REQUIRED EDUCATION, CERTIFICATIONS, AND EXPERIENCE
• Minimum of 8 years of sales experience with at least 5 years selling complex technical solutions.
• Demonstrated success in managing large, complex strategic accounts while meeting and exceeding annual sales quotas.
• Ability to articulate and sell a complete solution vs. specific product features and functions.
• Experience building a pipeline and qualifying and identifying deals that you can bring to completion.
• Excellent communication skills, written and verbal with internal and external clients.
• Bachelor's degree in Business or related discipline, or a combination of education and relevant work experience.
• Self-starter that requires minimal direction.
• Proven effectiveness working in a collaborative environment
• Knowledge of MS Office Suite.
• Willingness to travel up to 75% of the time.
PREFERRED QUALIFICATIONS
• Previous ERP sales and/or healthcare supply chain sales highly desired.
• Experience with various ERP systems.
• Experience with Salesforce.com and CRM applications.
KEY DIFFERENTIATORS
• Demonstrated success in managing large, complex strategic accounts while meeting and exceeding annual sales quotas.
Compensation range for the Sales Account Executive : $110,000- $125,000
GHX: It's the way you do business in healthcare
Global Healthcare Exchange (GHX) enables better patient care and billions in savings for the healthcare community by maximizing automation, efficiency and accuracy of business processes.
GHX is a healthcare business and data automation company, empowering healthcare organizations to enable better patient care and maximize industry savings using our world class cloud-based supply chain technology exchange platform, solutions, analytics and services. We bring together healthcare providers and manufacturers and distributors in North America and Europe - who rely on smart, secure healthcare-focused technology and comprehensive data to automate their business processes and make more informed decisions.
It is our passion and vision for a more operationally efficient healthcare supply chain, helping organizations reduce - not shift - the cost of doing business, paving the way to delivering patient care more effectively. Together we take more than a billion dollars out of the cost of delivering healthcare every year. GHX is privately owned, operates in the United States, Canada and Europe, and employs more than 1000 people worldwide. Our corporate headquarters is in Colorado, with additional offices in Europe, Illinois, Florida, and Nebraska.
Disclaimer
Global Healthcare Exchange, LLC and its North American subsidiaries (collectively, "GHX") provides equal employment opportunities (EEO) to all employees and applicants for employment without regard to race, color, national origin, sex, sexual orientation, gender identity, religion, age, genetic information, disability, veteran status or any other status protected by applicable law. All qualified applicants will receive consideration for employment without regard to any status protected by applicable law. This EEO policy applies to all terms, conditions, and privileges of employment, including hiring, training and development, promotion, transfer, compensation, benefits, educational assistance, termination, layoffs, social and recreational programs, and retirement.

GHX believes that employees should be provided with a working environment which enables each employee to be productive and to work to the best of his or her ability. We do not condone or tolerate an atmosphere of intimidation or harassment based on race, color, national origin, sex, sexual orientation, gender identity, religion, age, genetic information, disability, veteran status or any other status protected by applicable law. GHX expects and requires the cooperation of all employees in maintaining a discrimination and harassment-free atmosphere. Improper interference with the ability of GHX's employees to perform their expected job duties is absolutely not tolerated.