Contract - Data Scientist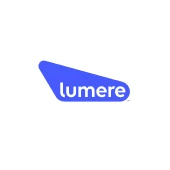 Lumere
Data Science
Louisville, CO, USA
Posted on Sunday, September 10, 2023
The Contract - Data Scientist role is a short-term contract position with an expected duration of approximately 5 months. This role will combine data science, machine learning and engineering as well as ability to create a simple WebApp to solve critical path challenges for health care professionals. As the Covid Pandemic highlighted, healthcare providers need to be able to quickly identify unavailable medical products and source clinically equivalent medical products. The role will take existing data and infrastructure to complete and improve a rudimentary existing solution. Determining the orderability of a medical product and identifying clinically equivalent substitutes are challenging problems that can be solved through clever use of machine learning data science.
Essential Duties:
Work with SMEs to understand backorders and substitutions.
Create training data to test understanding and ability to identify, and predict, products with ordering issues (backorders, partial fills, recalls, etc.).
Create training data to test understanding and ability to source clinically equivalent products.
Design and train machine learning solutions for sourcing clinical equivalent items and identifying problematic products and deploy solutions as maintainable APIs.
Build simple front end to demonstrate capabilities in a simple workflow.
Develop custom models and algorithms utilizing internal and external data sets.
Assess the effectiveness, accuracy, and limitations of solutions.
Adhere to sound software engineering practices.
Other Duties & Responsibilities:
Collaborate with broader DS team
Report on and explain findings and decisions, detailing the what and the why.
Competencies:
Ability to creatively apply data science and machine learning methods to solve targeted business problems.
Clustering in high dimensional spaces and working with large data sets.
API creation and usage
Required Qualifications and Skills:
Greater that 3 years working as data scientist.
High level of expertise with Python & SQL.
Experience with SciKit Learn, TensorFlow, Keras, PyTorch, etc.
Experience with AWS cloud resources.
Experience with Docker or similar.
Preferred Qualifications and Skills:
Computer Science or hard sciences Bachelors or Master's degree.
Estimated hourly range for this contract position: $75.00 - $100.00 per hour.
#LI-KL
GHX: It's the way you do business in healthcare
Global Healthcare Exchange (GHX) enables better patient care and billions in savings for the healthcare community by maximizing automation, efficiency and accuracy of business processes.
GHX is a healthcare business and data automation company, empowering healthcare organizations to enable better patient care and maximize industry savings using our world class cloud-based supply chain technology exchange platform, solutions, analytics and services. We bring together healthcare providers and manufacturers and distributors in North America and Europe - who rely on smart, secure healthcare-focused technology and comprehensive data to automate their business processes and make more informed decisions.
It is our passion and vision for a more operationally efficient healthcare supply chain, helping organizations reduce - not shift - the cost of doing business, paving the way to delivering patient care more effectively. Together we take more than a billion dollars out of the cost of delivering healthcare every year. GHX is privately owned, operates in the United States, Canada and Europe, and employs more than 1000 people worldwide. Our corporate headquarters is in Colorado, with additional offices in Europe, Illinois, Florida, and Nebraska.
Disclaimer
Global Healthcare Exchange, LLC and its North American subsidiaries (collectively, "GHX") provides equal employment opportunities (EEO) to all employees and applicants for employment without regard to race, color, national origin, sex, sexual orientation, gender identity, religion, age, genetic information, disability, veteran status or any other status protected by applicable law. All qualified applicants will receive consideration for employment without regard to any status protected by applicable law. This EEO policy applies to all terms, conditions, and privileges of employment, including hiring, training and development, promotion, transfer, compensation, benefits, educational assistance, termination, layoffs, social and recreational programs, and retirement.

GHX believes that employees should be provided with a working environment which enables each employee to be productive and to work to the best of his or her ability. We do not condone or tolerate an atmosphere of intimidation or harassment based on race, color, national origin, sex, sexual orientation, gender identity, religion, age, genetic information, disability, veteran status or any other status protected by applicable law. GHX expects and requires the cooperation of all employees in maintaining a discrimination and harassment-free atmosphere. Improper interference with the ability of GHX's employees to perform their expected job duties is absolutely not tolerated.