Business Development Manager - Supplier Sales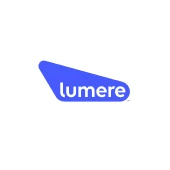 Lumere
Sales & Business Development
Remote
Posted on Sunday, September 10, 2023
The Business Development Manager is a strategic sales position responsible for signing healthcare suppliers onto the GHX ePay network, targeting companies in the Central US. This position carries an annual sales target and Sales Incentive Plan (SIP) and will report directly to the Executive Director of Healthcare Payments & Strategy.
Additional responsibilities include working with the customer to drive maximum utilization of the solution, identifying and executing expansion opportunities within the existing customer base, as well as developing a business prioritization/strategic account plan for their territory.
This position will also collaborate with other GHX Enterprise sales teams to jointly sell order-to-cash solutions. The BDM may also be called upon to coach and develop new or current team members, present at large client events and internal GHX meetings.
The healthcare payments space is rapidly evolving, and GHX ePay is perfectly positioned to support this dynamic industry. If you are excited by the notion of joining a creative, energetic, and nimble team and thrive on exceeding your goals, we invite you to submit your application to be considered for this position.
Key Responsibilities:
Quota attainment through net-new signings and expansion of existing business
Drive the entire sales cycle, including researching and qualifying prospects, identifying and meeting with key decision makers, conducting discovery sessions to understand current processes, and negotiating contracts
Ensure maximum utilization of the solution by the customer once implemented
Maintaining accurate pipeline information including close date, opportunity size and forecasted revenue
Build relationships and effectively collaborate with GHX colleagues to enlist or provide support, share best practices and process improvement ideas
Demonstrate thought leadership through development of creative deal constructs with corresponding impact analysis
Serve as a liaison between Sales and Product Management to infuse innovation and voice-of-customer into our Product Lifecycle Management processes.
Partner with Product Marketing to take an active role in coordinating demand creation and market awareness activities to build sales funnel depth.
Build and sustain referenceable client accounts for ePay products.
Required Skills:
Hunter mentality with extensive prospecting background and proven track record of meeting or exceeding sales quota, preferably in fintech/payment industries
Strong financial acumen with ability to quantify and articulate ROI to prospects
Demonstrated ability to build and prioritize an effective pipeline of 'good-fit' targets
Excellent presentation, negotiation and closing skills with ability to influence at all levels
Self-driven, results-oriented with a high level of integrity and personal accountability including time management and organizational skills
Ability to work in a fast-paced, evolving environment while managing multiple priorities
Ability to work remotely and willingness to travel up to 50% of the time
Ability to work with prospects across multiple regions and time zones
Strong listening and interpersonal skills to determine customer needs and solution fit.
Preferred Skills:
Background in fintech, payment, or order-to-cash solutions preferred
Solid understanding of Invoicing and Accounts Receivables processes
Growth mind set and positive attitude
Strong analytical and execution skills to bring creative deal constructs to life.
Proficient in SalesForce and Powerpoint with intermediate to advanced skills in Excel
Required Qualifications:
Bachelor's degree in Finance or comparable business degree.
Minimum 5 years of experience selling complex technical and/or financial solutions to senior level decision makers in large organizations
Estimated salary range: $98,000 - $130,500
The base salary range represents the anticipated low and high end of the GHX's salary range for this position. Actual salaries will vary and will be based on various factors, such as candidate's qualifications, skills, competencies and proficiency for the role. The base salary is one component of GHX's total compensation package for employees. Other rewards and benefits include: health, vision, and dental insurance, accident and life insurance, 401k matching, paid-time off, and education reimbursement, to name a few. To view more details of our benefits, visit us here: https://www.ghx.com/about/careers/
#LI-AK
GHX: It's the way you do business in healthcare
Global Healthcare Exchange (GHX) enables better patient care and billions in savings for the healthcare community by maximizing automation, efficiency and accuracy of business processes.
GHX is a healthcare business and data automation company, empowering healthcare organizations to enable better patient care and maximize industry savings using our world class cloud-based supply chain technology exchange platform, solutions, analytics and services. We bring together healthcare providers and manufacturers and distributors in North America and Europe - who rely on smart, secure healthcare-focused technology and comprehensive data to automate their business processes and make more informed decisions.
It is our passion and vision for a more operationally efficient healthcare supply chain, helping organizations reduce - not shift - the cost of doing business, paving the way to delivering patient care more effectively. Together we take more than a billion dollars out of the cost of delivering healthcare every year. GHX is privately owned, operates in the United States, Canada and Europe, and employs more than 1000 people worldwide. Our corporate headquarters is in Colorado, with additional offices in Europe, Illinois, Florida, and Nebraska.
Disclaimer
Global Healthcare Exchange, LLC and its North American subsidiaries (collectively, "GHX") provides equal employment opportunities (EEO) to all employees and applicants for employment without regard to race, color, national origin, sex, sexual orientation, gender identity, religion, age, genetic information, disability, veteran status or any other status protected by applicable law. All qualified applicants will receive consideration for employment without regard to any status protected by applicable law. This EEO policy applies to all terms, conditions, and privileges of employment, including hiring, training and development, promotion, transfer, compensation, benefits, educational assistance, termination, layoffs, social and recreational programs, and retirement.

GHX believes that employees should be provided with a working environment which enables each employee to be productive and to work to the best of his or her ability. We do not condone or tolerate an atmosphere of intimidation or harassment based on race, color, national origin, sex, sexual orientation, gender identity, religion, age, genetic information, disability, veteran status or any other status protected by applicable law. GHX expects and requires the cooperation of all employees in maintaining a discrimination and harassment-free atmosphere. Improper interference with the ability of GHX's employees to perform their expected job duties is absolutely not tolerated.