Sr. Product Designer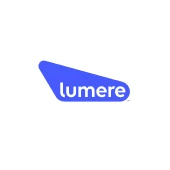 Lumere
Product, Design
Remote
Posted on Thursday, August 31, 2023
Reporting to the Director of Product Design, this role works collaboratively with end users, product managers, engineers, and cross-functional stakeholders throughout the software discovery, ideation, and development process by deeply empathizing with users and translating their needs into intuitive, functional, and humane software interfaces.
The role serves as an advocate for users to ensure a positive experience and is responsible for conducting user research and designing a user experience — interactions, tasks, navigation, and flow — that is usable and productive. Tactically, this means conducting testing throughout the product development process (concept, validation, usability, etc.), wireframing, prototyping, contributing to our design system, and reinforcing the overall design principles of our applications.

Responsibilities
Driving forward a design-led process, e.g. problem definition, ideation, conducting workshops, etc. in collaboration with our product managers and software engineering teams to deliver a delightful and highly functional experience for our users.
Craft and lead collaborative workshops to elicit input and direction, guide the conversation, and actively engage participants, working visually in real-time to express concepts and facilitate discussion.
Work closely with clients, users and team members to create comprehensive user journey with compelling and cohesive user interface designs, as well as unified deliverables that adeptly tell the design story relative to the target audience.
Required Experience
Advocate for user empathy at GHX — by deeply understanding users' needs, goals, and behaviors.
Develop prototypes, wireframes, user journeys, personas, and other design deliverables demonstrating advanced UI design skills with the goal of delighting with the best possible user experience.
Provide design leadership and guidance to the cross-functional team
Develop and document effective interaction design.
Write software requirements and user stories that clearly describe the intended design and interaction.
Develop user testing plans and methodologies.
Conduct user research and usability testing.
Create and maintain design standards.
Preferred Experience
5+ years UX/UI design experience, B2B SaaS product experience preferred
Proficient in human-centered design thinking and methodologies
Experience working in an Agile software environment and partnering closely with product managers and engineers
Familiarity with frontend technologies and frameworks
Experience building and/or maintaining design systems
Background in designing data-heavy applications and/or healthcare experience preferred
Skilled with prototyping tools such as Figma, Sketch, Adobe xD
Estimated Salary Range for this position: $98,000 to $130,500
The base salary range represents the anticipated low and high end of the GHX's salary range for this position. The base salary is one component of GHX's total compensation package for employees. Other rewards and benefits include: health, vision, and dental insurance, accident and life insurance, 401k matching, paid-time off, and education reimbursement, to name a few. To view more details of our benefits, visit us here: https://www.ghx.com/about/careers/
#LI-Remote #LI-SR
GHX: It's the way you do business in healthcare
Global Healthcare Exchange (GHX) enables better patient care and billions in savings for the healthcare community by maximizing automation, efficiency and accuracy of business processes.
GHX is a healthcare business and data automation company, empowering healthcare organizations to enable better patient care and maximize industry savings using our world class cloud-based supply chain technology exchange platform, solutions, analytics and services. We bring together healthcare providers and manufacturers and distributors in North America and Europe - who rely on smart, secure healthcare-focused technology and comprehensive data to automate their business processes and make more informed decisions.
It is our passion and vision for a more operationally efficient healthcare supply chain, helping organizations reduce - not shift - the cost of doing business, paving the way to delivering patient care more effectively. Together we take more than a billion dollars out of the cost of delivering healthcare every year. GHX is privately owned, operates in the United States, Canada and Europe, and employs more than 1000 people worldwide. Our corporate headquarters is in Colorado, with additional offices in Europe, Illinois, Florida, and Nebraska.
Disclaimer
Global Healthcare Exchange, LLC and its North American subsidiaries (collectively, "GHX") provides equal employment opportunities (EEO) to all employees and applicants for employment without regard to race, color, national origin, sex, sexual orientation, gender identity, religion, age, genetic information, disability, veteran status or any other status protected by applicable law. All qualified applicants will receive consideration for employment without regard to any status protected by applicable law. This EEO policy applies to all terms, conditions, and privileges of employment, including hiring, training and development, promotion, transfer, compensation, benefits, educational assistance, termination, layoffs, social and recreational programs, and retirement.

GHX believes that employees should be provided with a working environment which enables each employee to be productive and to work to the best of his or her ability. We do not condone or tolerate an atmosphere of intimidation or harassment based on race, color, national origin, sex, sexual orientation, gender identity, religion, age, genetic information, disability, veteran status or any other status protected by applicable law. GHX expects and requires the cooperation of all employees in maintaining a discrimination and harassment-free atmosphere. Improper interference with the ability of GHX's employees to perform their expected job duties is absolutely not tolerated.