Business Continuity & Disaster Recovery Program Manager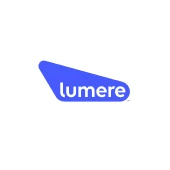 Lumere
Operations
Remote
Posted on Wednesday, June 28, 2023
Reporting to the VP of Security, the Leader of Business Continuity and Disaster (BCD) Recovery role is responsible for developing and managing the strategy and roadmap of the BCD enterprise wide GHX program. The program will issue postmortem reports and track after action issues until they are remediated.
Essential Duties:
BCP/DR Strategy and Framework. Develop and lead the business continuity and disaster recovery strategy and roadmap to support the GHX business of delivering safe, secure, and resilient supply chain for healthcare delivery organizations. Manage a strategic BCP framework with the following elements for GHX products:

BCP/DR global policies and standards
Business Impact Analysis (BIA) assessments
Business Continuity Plans
Business Continuity and Disaster Recovery Testing
Metrics Dashboard providing oversight on performance and compliance to standards

Business and Technology Engagement. Be the enterprise subject matter expert on BCP/DR. Engage business and technology leadership and their respective teams to educated and evangelize the principles and strategy of BCP/DR of the company. Create a framework to enforce compliance with the requirements of the BCP/DR policies and standards.
Risk Management. Strong understanding of risk principles and risk frameworks. Can support evaluating GHX's business risk posture to support resilience risk decision making and enforcement. Risk Management identifies, analyzes, and presents risk in business terms, ensuring cyber risk practices are embedded in the enterprise. The function supports risk control performance, tracks BCP/DR related risks in the Risk Register, and tracks remediation planning and execution of the issues.
Budget Management. Manage the BCP/DR budget and forecasting processes, and engage regularly with Technology finance partners
Culture Development. Help develop a formidable team culture and culture action plans from GLINT (employee survey) results.
Competencies:
Strong communications at the executive level and ability to partner with stakeholders
Inspirational and motivational leader with a record of accomplishment of being a change agent
Be a culture carrier and give the team a voice within the enterprise
Strong cultural awareness and empathy for team members and partners
Understanding of agile development methodologies and the value therein
Strategic thinking and business awareness
Adaptable to changing conditions and can lead others through change
Ability to handle multiple concurrent projects
Constructively challenge the status quo and improve outcomes
Required Qualifications and Skills:
2+ years of BCP/DR or similar experience
2+ years of Technology Leadership experience
Preferred Qualifications and Skills:
1-2 years of risk management experience
Cybersecurity experience
Healthcare industry experience
Estimated Salary range for this position: $84,000-$126,000
The base salary range represents the anticipated low and high end of the GHX's salary range for this position. Actual salaries will vary and will be based on various factors, such as candidate's qualifications, skills, competencies and proficiency for the role. The base salary is one component of GHX's total compensation package for employees. Other rewards and benefits include: health, vision, and dental insurance, accident and life insurance, 401k matching, paid-time off, and education reimbursement, to name a few. To view more details of our benefits, visit us here: https://www.ghx.com/about/careers/
https://boards.greenhouse.io/globalhealthcareexchangeinc/jobs/4252269005
#LI-SR #LI-Remote
GHX: It's the way you do business in healthcare
Global Healthcare Exchange (GHX) enables better patient care and billions in savings for the healthcare community by maximizing automation, efficiency and accuracy of business processes.
GHX is a healthcare business and data automation company, empowering healthcare organizations to enable better patient care and maximize industry savings using our world class cloud-based supply chain technology exchange platform, solutions, analytics and services. We bring together healthcare providers and manufacturers and distributors in North America and Europe - who rely on smart, secure healthcare-focused technology and comprehensive data to automate their business processes and make more informed decisions.
It is our passion and vision for a more operationally efficient healthcare supply chain, helping organizations reduce - not shift - the cost of doing business, paving the way to delivering patient care more effectively. Together we take more than a billion dollars out of the cost of delivering healthcare every year. GHX is privately owned, operates in the United States, Canada and Europe, and employs more than 1000 people worldwide. Our corporate headquarters is in Colorado, with additional offices in Europe, Illinois, Florida, and Nebraska.
Disclaimer
Global Healthcare Exchange, LLC and its North American subsidiaries (collectively, "GHX") provides equal employment opportunities (EEO) to all employees and applicants for employment without regard to race, color, national origin, sex, sexual orientation, gender identity, religion, age, genetic information, disability, veteran status or any other status protected by applicable law. All qualified applicants will receive consideration for employment without regard to any status protected by applicable law. This EEO policy applies to all terms, conditions, and privileges of employment, including hiring, training and development, promotion, transfer, compensation, benefits, educational assistance, termination, layoffs, social and recreational programs, and retirement.

GHX believes that employees should be provided with a working environment which enables each employee to be productive and to work to the best of his or her ability. We do not condone or tolerate an atmosphere of intimidation or harassment based on race, color, national origin, sex, sexual orientation, gender identity, religion, age, genetic information, disability, veteran status or any other status protected by applicable law. GHX expects and requires the cooperation of all employees in maintaining a discrimination and harassment-free atmosphere. Improper interference with the ability of GHX's employees to perform their expected job duties is absolutely not tolerated.