Detection & Response Engineering Intern (Summer 2024)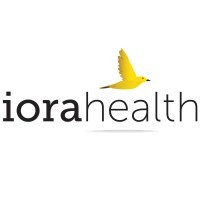 Iora Health
United States
Posted on Tuesday, November 21, 2023
One Medical is a primary care solution challenging the industry status quo by making quality care more affordable, accessible and enjoyable. But this isn't your average doctor's office. We're on a mission to transform healthcare, which means improving the experience for everyone involved - from patients and providers to employers and health networks. Our seamless in-office and 24/7 virtual care services, on-site labs, and programs for preventive care, chronic care management, common illnesses and mental health concerns have been delighting people for the past fifteen years.
In February 2023 we marked a milestone when One Medical joined Amazon. Together, we look to deliver exceptional health care to more consumers, employers, care team members, and health networks to achieve better health outcomes. As we continue to grow and seek to impact more lives, we're building a diverse, driven and empathetic team, while working hard to cultivate an environment where everyone can thrive.
The Opportunity
As an intern with the Detection and Response team (security incident response) you will be on the front lines of securing people's healthcare and personal information at scale. You will gain experience with working security incidents to resolution, helping to implement the latest detection techniques, and learning about custom automations and integrations to enhance response workflows. This position will constantly challenge you to learn new skills and apply yourself in different ways towards our mission of advancing security in the healthcare industry. In this role, you will have the opportunity to collaborate with individuals across all different levels and functions throughout the company. As a member of the One Medical Security team you will be joining a team of highly technical people focusing on having a meaningful impact on the company and the greater healthcare industry. We operate with a 'team first' mentality focusing on collaboration to move the security needle forward. Our drive for team success is tied closely with our commitment to personal growth; every team member is empowered to pursue research and contribute to projects that are not strictly defined by their role. In this role you can expect to have direct technical involvement in a variety of projects which will have clearly defined expectations and mentors to guide you. We encourage you to apply even if you're not an exact match for our requirements!
What You'll Do
Learn about the incident response lifecycle and the scope of our security practices
Help analyze network and host logs and events during security investigations
Collaborate with the Detection and Response team and other teams within Security, as well as our team members in IT, Privacy and Product Development
Help to develop new and novel solutions for detecting and mitigating threats against One Medical
Work with automation tools and systems utilizing APIs to help create efficient detection and response workflows
Work on security projects that help to improve the company's security posture
Prepare and present a security project to the technical teams
You'll Need
Strong interest in security detection and response
Demonstrated ability to query, analyze, and parse data
Strong investigative mindset with attention to detail
The ability to think critically to solve complex problems and design efficient solutions
The ability to collaborate and communicate effectively within and across a range of teams
Working knowledge of some adversary tactics, such as those cataloged by MITRE ATT&CK
Familiarity with scripting (ex: Python, Go, Bash)
Currently pursuing a bachelor's degree with at least one semester/quarter remaining after internship
Graduating between December 2024 and Summer 2025
Nice To Have
Experience working in a cloud environment
Experience with technologies such as SQL, Pandas, and security related tooling
Previous participation in CTF's, attending security conferences or other security training
This is a 40-hour per week virtual internship working PST hours for 10 consecutive weeks staring on 6/10/24 and concluding on 8/16/24.
One Medical is committed to fair and equitable compensation practices. The hourly pay rate for this role is $55/hour.
One Medical is an equal opportunity employer, and we encourage qualified applicants of every background, ability, and life experience to contact us about appropriate employment opportunities.

One Medical participates in E-Verify and will provide the federal government with your Form I-9 information to confirm that you are authorized to work in the U.S. Please refer to the E-Verification Poster (English/Spanish) and Right to Work Poster (English/Spanish) for additional information.