Integrated Telepsychiatrist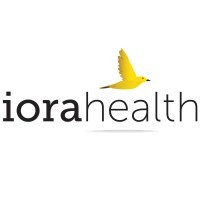 Iora Health
United States
Posted on Saturday, November 11, 2023
One Medical is a primary care solution challenging the industry status quo by making quality care more affordable, accessible and enjoyable. But this isn't your average doctor's office. We're on a mission to transform healthcare, which means improving the experience for everyone involved - from patients and providers to employers and health networks. Our seamless in-office and 24/7 virtual care services, on-site labs, and programs for preventive care, chronic care management, common illnesses and mental health concerns have been delighting people for the past fifteen years.
In February 2023 we marked a milestone when One Medical joined Amazon. Together, we look to deliver exceptional health care to more consumers, employers, care team members, and health networks to achieve better health outcomes. As we continue to grow and seek to impact more lives, we're building a diverse, driven and empathetic team, while working hard to cultivate an environment where everyone can thrive.
The Opportunity:
We are seeking a highly skilled and compassionate Integrated Telepsychiatrist to join our healthcare team, specializing in geriatric psychiatry within an integrated primary care setting. In this role, you will provide brief, stabilization-focused psychiatric services to senior health patients while also offering peer consultation to primary care physicians (PCPs) and behavioral health specialists (BHS).
Our model integrates components of both collaborative care and integrated direct telepsychiatry care. In this role, you will provide seamlessly integrated, high-quality psychiatric consultation and care for our highest acuity patients with the combined goal of 1) keeping patients out of emergency care; 2) stabilizing and transitioning to PCP for ongoing medication management; and 3) improving overall patient health outcomes.
What you'll likely work on:
Direct Patient Care: Conducting virtual psychiatric evaluations and providing brief, stabilization-focused telepsychiatry services to patients within the primary care setting. Episodes of care typically comprise 1-5 patient encounters, closing with a handoff to PCP for ongoing medication management.
Peer-to-peer Consultation: Offer peer consultation to PCPs and Behavioral Health Specialists to enhance their understanding of mental health issues in geriatric patients, provide guidance on appropriate psychopharmacologic approaches, and support integrated care coordination.
Education and Training: Conduct training or support sessions with PCPs and BHS to enhance their knowledge of geriatric psychiatry, evidence-based interventions, and best practices in integrated care delivery.
Documentation: Maintain accurate and timely electronic medical records, documenting patient encounters and maintaining issues list for psychiatric diagnoses in compliance with legal and regulatory requirements.
Education, licenses, and experiences required for this role:
Active license in either GA, WA, AZ, NY, CO, TX, MA, or NC and willingness to obtain licensure in other states
Received a medical degree (MD or DO) from an accredited institution and Board Certified in Psychiatry
Be licensed and in good standing to practice Psychiatry in the state where services are rendered, with eligibility for telemedicine practice
Experience in geriatric psychiatry, primary care integration, and providing telepsychiatry services. Demonstrated expertise in psychopharmacology, working with low-income populations, and evidence-based treatment modalities for geriatric populations is essential
Comfort with prescribing and weaning off controlled substances
Excellent verbal and written communication skills, with the ability to effectively collaborate with interdisciplinary teams, provide consultation, and educate healthcare professionals.
Comfort and proficiency in utilizing telemedicine platforms, electronic medical records systems, and other relevant technologies for remote patient care and consultation.
Ability to adapt to a fast-paced and evolving healthcare environment, demonstrating flexibility in managing multiple responsibilities and prioritizing tasks effectively
Experience and interest in co-designing and managing programs
Openness to providing care across multiple time zones
Minimum Requirement: Fluency in English. Preferred: Fluency in Spanish.
Preferred: Harm reduction, ketamine and/or suboxone management registered provider

Reside within the USA or US Territories
One Medical providers also demonstrate:
A passion for human-centered primary care
The ability to successfully communicate with and provide care to individuals of all backgrounds
The ability to effectively use technology to deliver high quality care
Clinical proficiency in evidence-based primary care
The desire to be an integral part of a team dedicated to changing healthcare delivery
An openness to feedback and reflection to gain productive insight into strengths and weaknesses
The ability to confidently navigate uncertain situations with both patients and colleagues
Readiness to adapt personal and interpersonal behavior to meet the needs of our patients
Benefits:
Malpractice Insurance - Malpractice fees to insure your practice at One Medical is covered 100%

UpToDate Subscription - An evidence-based clinical research tool

One Medical Issued laptop (to allow for secure access to our EHR)
This is a part time role,16 hours per week. This role is 100% remote.
One Medical is committed to fair and equitable compensation practices.
The base salary range for this role is $114,000 to $124,000 per year. Total compensation packages may be based on factors unique to particular candidates, such skill sets, depth of experience, and work location. The total compensation package for this position may also include annual performance bonus, RSUs, and/or benefits. For more information, visit https://www.onemedical.com/careers/
One Medical is an equal opportunity employer, and we encourage qualified applicants of every background, ability, and life experience to contact us about appropriate employment opportunities.

One Medical participates in E-Verify and will provide the federal government with your Form I-9 information to confirm that you are authorized to work in the U.S. Please refer to the E-Verification Poster (English/Spanish) and Right to Work Poster (English/Spanish) for additional information.