Staff Software Engineer, Charting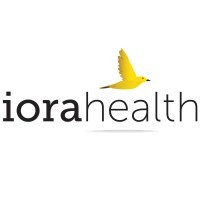 Iora Health
Software Engineering
United States
Posted on Tuesday, July 25, 2023
One Medical is a primary care solution challenging the industry status quo by making quality care more affordable, accessible and enjoyable. But this isn't your average doctor's office. We're on a mission to transform healthcare, which means improving the experience for everyone involved - from patients and providers to employers and health networks. Our seamless in-office and 24/7 virtual care services, on-site labs, and programs for preventive care, chronic care management, common illnesses and mental health concerns have been delighting people for the past fifteen years.
In February 2023 we marked a milestone when One Medical joined Amazon. Together, we look to deliver exceptional health care to more consumers, employers, care team members, and health networks to achieve better health outcomes. As we continue to grow and seek to impact more lives, we're building a diverse, driven and empathetic team, while working hard to cultivate an environment where everyone can thrive.
The Opportunity
At One Medical we build software that our members and providers use to deliver better care outcomes. This enables us to build amazing end-to-end solutions to connect patients and our care team in new and innovative ways. For example, our software engineers are responsible for building and designing the proprietary Electronic Health Record System that our healthcare providers use. They're also responsible for building and designing the member facing web and mobile applications. By following agile principles of development we are able to build amazing and innovative end-end solutions while remaining nimble and action oriented in a highly regulated industry.
As a Staff Engineer in our Clinical Team Experience department, you'll be architecting and building solutions that impact how our Care Team provides in-person and virtual care. You'll be working on a full-stack team responsible for building and designing the proprietary Electronic Health Record System that our healthcare providers use, working in Ruby on Rails, Angular and React. You will also be integrating with other backend services, architecting new services when needed, writing tests to ensure the quality of your code, and more. You will be essential in ensuring our software empowers our providers to deliver high-quality, patient-centric care and better health outcomes.
You'll design and build new functionality for the Electronic Health Record, partnering with stakeholders across the company in clinical quality, operations, internal & external interoperability, and engineering to improve quality of care for our patients and our partners. You'll have the opportunity to help set the short and long term direction of our Electronic Health Record's technology, and future of healthcare data and interoperability.
Ultimately you'll help us drive industry-wide systems away from antiquated communication standards and encourage adoption of the latest and greatest healthcare standards. You'll drive mission critical projects forward by becoming a recognized go-to expert on clinical systems, integration best practices, and by providing the tools that will enable other teams at One Medical and beyond.
What you'll work on:
Enhance and add new functionality to the Electronic Health Record used by our healthcare providers
Architect and develop scalable systems across our clinical team experience department
Work closely with the clinical and product side to help design solutions and services supporting our Care Team's workflows
Work on performance tuning, and operational resilience of the platform as well as collaborate with SRE and Infrastructure teams on observability and support
You'll be set up for success if you have:
8+ years of development experience in a high-performing engineering organization
Dedication for writing and delivering elegant, bug-free, and performant code to create the optimal user experience
Proven experience shepherding moderate to high complexity features successfully from technical design through completion
Experience with our technology stack. Our applications are built on Angular and React on the front end, and Ruby on Rails in the back end; experience with any are preferred but are not requirements to be successful in this role
Communication and collaboration skills that allow you to successfully partner with other teams (technical and non-technical)
Knowledge of Amazon Web Services (AWS) and/or experience deploying into other cloud services
Experience working with relational databases (e.g.MySQL, Postgres, etc.)
B.S. / M.S. in Computer Science, Electrical Engineering or related industry experience
Not required, but would be great if you also had
Experience with GoLang, JavaScript, Python, Ruby on Rails
Familiarity with Agile methodology and Scrum or Kanban framework
Background in healthcare technology and interoperability standards (FHIR, CQL)
Experience with performance tuning to minimize latency and increase throughput
Familiarity with Elasticsearch in production at large scale
Experience with Terraform or similar infrastructure-as-code technology
Benefits designed to aid your health and wellness:
Taking care of you today
Paid sabbatical after 5 and 10 years
Employee Assistance Program - Free confidential advice for team members who need help with stress, anxiety, financial planning, and legal issues
Competitive Medical, Dental and Vision plans
Free One Medical memberships for yourself, your friends and family
Pre-Tax commuter benefits
PTO cash outs - Option to cash out up to 40 accrued hours per year
Protecting your future for you and your family
401K match
Opportunity to participate in company equity programs
Credit towards emergency childcare
Company paid maternity and paternity leave
Paid Life Insurance - One Medical pays 100% of the cost of Basic Life Insurance
Disability insurance - One Medical pays 100% of the cost of Short Term and Long Term Disability Insurance
This is a full-time remote role based in the United States. One Medical is committed to fair and equitable compensation practices. The base salary range for this role is $152,000 to $260,000 Actual compensation packages are based on several factors that are unique to each candidate, including but not limited to skill set, depth of experience, certifications, and specific work location. The total compensation package for this position may also include annual performance bonus, RSUs, benefits and/or other applicable incentive compensation plans. For more information, visit https://www.onemedical.com/careers/
#LI-DNI
One Medical is an equal opportunity employer, and we encourage qualified applicants of every background, ability, and life experience to contact us about appropriate employment opportunities.

One Medical participates in E-Verify and will provide the federal government with your Form I-9 information to confirm that you are authorized to work in the U.S. Please refer to the E-Verification Poster (English/Spanish) and Right to Work Poster (English/Spanish) for additional information.