Employee Benefits Document Manager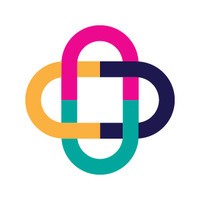 Centivo
Accounting & Finance
Remote
Posted on Friday, May 26, 2023
We exist for American workers and their employers -- who are the backbone of our economy. That is where Centivo comes in -- our mission is to bring affordable, high-quality healthcare to the millions of Americans who struggle to pay their healthcare bills.
Centivo is looking for a Employee Benefits Document Manager to join our team!
Under the guidance of the Manager of Employee Benefit Documents, the Employee Benefits Document Manager, will work cross functionally with the Configuration, Implementation, Client Success, and Product teams to ensure best-in-class output, client experience and satisfaction, which can include regular interaction with brokers, agents, TPAs, stop loss carriers, and other applicable vendors and clients.
The Employee Benefits Document Manager is a key member of the sales operations team, facilitating client onboarding for document preparation, client changes, document management, and other duties related to requirements for employer-sponsored welfare benefit plans under the following federal and employment laws:
Employee Retirement Income Security Act (ERISA)
Internal Revenue Code (Code)
Health Insurance Patient Portability and Accountability Act (HIPAA)
Medicare Secondary Payer Act (MSP)
Consolidated Omnibus Budget Reconciliation Act (COBRA)
Affordable Care Act (ACA)
Women's Health and Cancer Rights Act (WHCRA)
Responsibilities Include:
Assisting in client implementation and client plan changes, defining clients benefits and structure for document preparation/completion for required plan document creation.
Managing benefit plan documentation processes including:

Conducting and managing a complete, section-by-section review of prospective conversion plan documents, including, but not limited to, Summary Plan Descriptions (SPD), Summary of Material Modification (SMM), plan amendments and Summary of Benefits and Coverage (SBC).
Verifying eligibility status and requirements form the plan to be included in the documents
Drafting, finalizing, and maintenance of benefit plan documents (i.e. SBCs, SPDs, SMMs)
Identifying missing items needed for document preparation
Submitting finalized plan documents and any changes to stop loss carriers
Determining changes to plan documents to ensure accuracy, seamless coverage, and any additional updates as necessary

Identifying workflow process improvements, working with management team to implement changes
Supporting client communications, including, but not limited to, introductory calls
Remaining current on requirements under ERISA, PPACA and other related laws/regulations as it relates to plan benefits
Elevating client issues and concerns to appropriate to leadership and or Client Success team members when necessary
Performing other miscellaneous projects, assignments, and duties as assigned
Qualifications:
Required Knowledge, Skills and Abilities:
Demonstrated abilities with process development and improvement as well as change management
Strong organizational and multi-tasking skills, attention to detail
Excellent written, verbal, and interpersonal communication skills
Ability to manage time effectively, set priorities effectively and meet deadlines
Advanced knowledge of Microsoft Office products (Excel, Power Point, Word)
Demonstrated ability to meet performance goals, including accuracy and productivity
Ability to take initiative and be self-motivated while exercising proactivity in problem solving and appropriate decision-making
Ability to work independently with minimal supervision
Education and Experience:
5+ years of employee benefits paralegal or similar job experience required
5+ years of experience in Health and Welfare benefit consulting in ERISA & Non-ERISA plans
5+ years of experience in client management in self-funding document creation and management
Associate degree required; Bachelor degree preferred or equivalent job experience
Preferred Qualifications:
Phia Group's PDM online portal document management experience or similar use of a portal for document creation and management
Worked with DOL Summary of Benefits and Coverage (SBCs) templates and SBC Coverage Examples Calculator
Work Location:
Pay Transparency
To determine our range, we consider as many of the following data points as are available to us: external market salary survey data, internal data in terms of comparable roles and our budget for the position. Compensation is both an art and a science (as is negotiating a salary for a new job at a new company!), so what we have posted is our good faith estimate of what we expect to pay. We encourage candidates to apply for positions that are of interest and share their desired salary. We consider that as an additional data point, along with candidate skills and qualifications as part of our process.
Salary Range
Who we are:
Centivo is an innovative health plan for self-funded employers on a mission to bring affordable, high-quality healthcare to the millions of working Americans who struggle to pay their medical bills. Anchored around a primary care based ACO model, Centivo saves employers 15 to 30 percent compared to traditional insurance carriers. Employees also realize significant savings through our free primary care (including virtual), predictable copay and no-deductible benefit plan design. Centivo works with employers ranging in size from 51 employees to Fortune 500 companies. For more information, visit centivo.com.

Headquartered in Buffalo, NY with offices in New York City and Buffalo, Centivo is backed by leading healthcare and technology investors, including a recent round of investment from Morgan Health, a business unit of JPMorgan Chase & Co.