Senior Benefits Attorney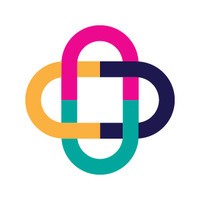 Centivo
Accounting & Finance, Legal
Buffalo, NY, USA
Posted on Thursday, May 11, 2023
We exist for American workers and their employers -- who are the backbone of our economy. That is where Centivo comes in -- our mission is to bring affordable, high-quality healthcare to the millions of Americans who struggle to pay their healthcare bills.
Centivo has an immediate opening for a Senior Attorney to join our team here in the downtown Buffalo office, reporting to our Head of Legal Affairs.
The role is an ideal opportunity for an attorney with three or more years of relevant foundational experience with ERISA and/or health and welfare plans to make a move to an in-house role with health plan startup where you will gain greater breadth and business exposure. You'll have a chance to leverage your legal and technical experience while collaborating internally with colleagues across multiple departments to provide legal, regulatory and compliance advice on employee benefits matters, ERISA and other state and federal regulatory issues supporting Centivo's role as a health plan to self-funded employers and other plan sponsors. Our product set includes the full suite of TPA services, an agency captive, and an affiliated virtual primary care practice.
Responsibilities Include:
Monitoring and analyzing regulatory developments and best practices in ERISA, Affordable Care Act, HIPAA, COBRA, fiduciary responsibilities and other compliance areas and advising internally on their impact on the business and our clients
Drafting, negotiating, redlining, and finalizing various agreements:

Employer administrative services agreements (ASAs)
Vendor agreements (MSAs, SOWs)
Data security agreements, e.g., Business Associate Agreements (BAAs) and Data Transfer/Utilization Agreements (DUAs)

Overseeing and coordinating work with outside counsel as needed; collaborating with other internal stakeholders as appropriate
Analyzing complex issues, situations or data where the analysis requires an knowledge of our business
Building expertise to supporting regulatory compliance matters related to medical licensing, adherence to corporate practice of medicine statutes, and individual producer and TPA licensing
Assisting with other various legal matters and perform other tasks as assigned from time to time
Maintain strict confidentiality of proprietary information, and sensitive materials as required
Qualifications:
Required Skills and Abilities:
3 years of experience in a law firm or in-house setting
JD degree from an accredited law school
Admission to the practice of law in at least one state, with preference for admission to the NYS bar
Knowledge and experience of ERISA and non-ERISA employee benefit plans
Experience in managing and resolving complex benefit and ERISA matter
Exposure to drafting, negotiating, redlining Employer administrative services agreements (ASAs)
Ability to think and execute both strategically and tactically in a fast-paced environment that is still establishing its business processes and documentation
Exceptional organizational, project management, and prioritization skills
Excellent oral and written communication skills
Sharp judgment and proven experience analyzing risks and making risk determinations
Preferred Qualifications:
Data privacy and compliance (ERISA, HIPAA, ACA, GDPR) experience
Interest in moving from a law firm to an in-house role to help build, design and scale legal processes and policies for a rapidly growing organization
Work Location:
This is a Buffalo-based position, with an ideal candidate looking for that magic mix of being able to work alongside colleagues in the office and the autonomy and flexibility to work from home as well.
Candidates with an interest in and commitment to moving to Buffalo would be eligible for a relocation stipend.
Candidates outside the Buffalo area seeking to work remotely may be considered
Centivo Values:
Empathy - We treat your problem as if it is our problem. Because it is. We are always glad to help because we care.
Resourcefulness - If it needs to be done, we'll figure it out and get it done, or make sure it gets done.
Integrity - We do the right thing. Always. That includes placing people before profits.
Possibility - We start with Yes.
Reliability - We will always do what we say we will. You can count on us. Every single time.
Teamwork & Collaboration – We treat each other with respect and listen, support and value each other's
Pay Transparency
To determine our range, we consider as many of the following data points as are available to us: external market salary survey data, internal data in terms of comparable roles and our budget for the position. Compensation is both an art and a science (as is negotiating a salary for a new job at a new company!), so what we have posted is our good faith estimate of what we expect to pay. We encourage candidates to apply for positions that are of interest and share their desired salary. We consider that as an additional data point, along with candidate skills and qualifications as part of our process.
Salary Range
Who we are:
Centivo is an innovative health plan for self-funded employers on a mission to bring affordable, high-quality healthcare to the millions of working Americans who struggle to pay their medical bills. Anchored around a primary care based ACO model, Centivo saves employers 15 to 30 percent compared to traditional insurance carriers. Employees also realize significant savings through our free primary care (including virtual), predictable copay and no-deductible benefit plan design. Centivo works with employers ranging in size from 51 employees to Fortune 500 companies. For more information, visit centivo.com.

Headquartered in Buffalo, NY with offices in New York City and Buffalo, Centivo is backed by leading healthcare and technology investors, including a recent round of investment from Morgan Health, a business unit of JPMorgan Chase & Co.