IT Help Desk Technician II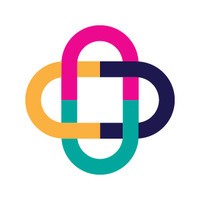 Centivo
IT
Buffalo, NY, USA
Posted on Wednesday, November 30, 2022
We exist for American workers and their employers -- who are the backbone of our economy. That is where Centivo comes in -- our mission is to bring affordable, high-quality healthcare to the millions of Americans who struggle to pay their healthcare bills.
Centivo is looking for a Help Desk Technician to join our team!
As a Help Desk Technician, you will play a key role in providing useful technical assistance to team members. This position assists with technical support of desktop computers, applications, and related technology. Support includes specification, installation, and testing of computer systems and peripherals within established standards and guidelines. Activities require interaction with application software and operating systems to diagnose and resolve unique, non-recurring problems. The position utilizes one-on-one consultancy to end users. The employee in this position also assists in the maintenance of user accounts, directories, and hardware configuration. The position's responsibilities require independent analyses, communication and problem solving.
Who will love this job:
An empathetic colleague - you treat your team members problems as if it is your own...because it is
A reliable doer - you can be counted on because you get done what you promised
A problem solver - you get a thrill out of finding resolutions to new challenges
What you'll do:
Working under guidance of the Help Desk Supervisor, you will:
Act as a single point of contact for team members and partners by monitoring ticket queue, inbox, and phone, and acting as appropriate to respond to issues and requests.
Document all requests and incidents thoroughly and in a timely manner using the IT ticketing system.
Diagnose, research, and resolve basic customer inquiries and troubleshooting simple issues. In many cases, be able to resolve the issue without escalating it to a higher level.
Provide basic level desktop/server support (Office 365, cloud software access, application support).
Create, modify, and maintain Azure Active Directory user accounts and set permissions for groups, mailboxes, and other security policies.
Assist with equipment inventory to reconcile and correct asset management and inventory data discrepancies.
Work with other functional IT areas to ensure that IT best practices, policies and procedures are followed.
Ensure the accessibility and availability of network and resources (Servers, Firewalls, Wireless, E-mail systems, VPN appliances, etc.) are maintained.
Provide systems training and on-going end-user software support.
Install, repair, and maintain Centivo assets.
Develop and maintain Information Systems documentation.
There is more...but we think the above will give you the gist of the role and wanted to save you the time of having to skip down to the qualifications.
You should have:
Act as a single point of contact for team members and partners by monitoring ticket queue, inbox, and phone, and acting as appropriate to respond to issues and requests.
2+ years of relevant work experience
Undergraduate degree or equivalent experience
2+ years of Desktop support with Microsoft Windows. MacOS is a plus
2+ years of experience with Microsoft Office 365 and Azure Active Directory
2+ years of experience with network and security infrastructure (VPN, Firewall)
Ability to solve problems with minimal direction
Location: This position will be based out of our Buffalo, NY office with flexibility to work from home 2-3x a week.
Pay Transparency
To determine our range, we consider as many of the following data points as are available to us: external market salary survey data, internal data in terms of comparable roles and our budget for the position. Compensation is both an art and a science (as is negotiating a salary for a new job at a new company!), so what we have posted is our good faith estimate of what we expect to pay. We encourage candidates to apply for positions that are of interest and share their desired salary. We consider that as an additional data point, along with candidate skills and qualifications as part of our process.
Salary Range
Who we are:
Centivo is an innovative health plan for self-funded employers on a mission to bring affordable, high-quality healthcare to the millions of working Americans who struggle to pay their medical bills. Anchored around a primary care based ACO model, Centivo saves employers 15 to 30 percent compared to traditional insurance carriers. Employees also realize significant savings through our free primary care (including virtual), predictable copay and no-deductible benefit plan design. Centivo works with employers ranging in size from 51 employees to Fortune 500 companies. For more information, visit centivo.com.

Headquartered in Buffalo, NY with offices in New York City and Buffalo, Centivo is backed by leading healthcare and technology investors, including a recent round of investment from Morgan Health, a business unit of JPMorgan Chase & Co.