Finance Systems Manager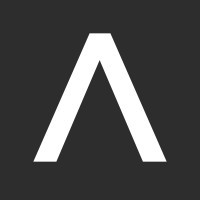 Carrot Fertility
Accounting & Finance
Remote
Posted on Friday, April 28, 2023
About Carrot:
Carrot Fertility is the leading global fertility care platform for women, who are often at the center of fertility care decisions and consequences. Plus, Carrot serves people of every age, race, income, sex, sexual orientation, gender, marital status, and geography. Trusted by hundreds of multinational employers, health plans, and health systems, Carrot's comprehensive clinical program delivers industry-leading cost savings for employers and award-winning experiences for millions of people worldwide. Whether there is a need for care through fertility preservation, male-factor infertility, pre-pregnancy, IVF, pregnancy and postpartum, adoption, gestational surrogacy, or menopause, Carrot supports members and their families through many of the most memorable and meaningful moments of their lives.
The Role:

Carrot is looking for an experienced and collaborative Finance Systems Manager to join our team. This newly created role will work closely alongside Finance, Accounting, and other BizOps teams as the technical lead on workflow automation, systems design, implementations, and integrations with other key business tools.
This role will partner closely with BizOps teams to support the design, testing, and deployment of system improvements. Our ideal candidate will have an understanding of Finance and Accounting concepts and possess a passion for process optimization and automation. They have a deep understanding of financial and related systems with a knack for crafting high-quality technical solutions. They will proactively partner across the company to ensure BizOps systems effectively interoperate with key related systems across the organization.
Responsibilities:
Support the technical configuration, development, maintenance, and day-to-day administration of third-party applications and internal workflow tools within the BizOps team

Collaborate with internal stakeholders, translating their business needs into technical requirements

Help create detailed flowcharts, process documentation, and end-user training materials

Participate in the re-engineering and optimization of processes using technical solutions to improve efficiencies and reduce manual effort

Maintain reliable change management practices and documentation

Monitor integrations to identify and resolve sync issues, either alone or in partnership with third-party support teams

Represent BizOps teams to ensure cross functional systems integration and alignment with Sales, CS and Product operations teams and applications
What we are looking for:
3+ years of experience providing technical support to Finance teams with an understanding of accounting concepts, GAAP, internal controls, and financial reporting

3+ years of experience of hands administration of ERP systems, NetSuite strongly preferred

Attention to detail with the ability to effectively document business processes, systems and workflows

Technical expertise to independently manage system integrations, including the ability to implement scripts, SQL and API integrations where needed; experience with workflow automation tools a plus

Previous experience supporting workflow design with a focus on controls, data security and segregation of duties

Experience with other business systems, such as Salesforce, ADP, Domo valuable

Highly developed written and verbal communication & interpersonal skills

Strong attention to detail, goal-oriented & should know how to adapt to changing requirements.

Commitment to excellent customer service & strong focus on quality.

Successful in dealing with company personnel at all levels

Expert leadership and collaboration skills with the ability to participate in any cross-functional team and build relationships with multiple stakeholders, both internally and externally with users ranging from executive to line level

Ability to work independently and with a team
Compensation:
Carrot offers a holistic Total Rewards package designed to support our employees in all aspects of their life inside and outside of work, including health and wellness benefits, retirement savings plans, short- and long-term incentives, parental leave, family-forming assistance, and a competitive compensation package. The expected base salary for this position will range from $145,000 - $170,000. Actual compensation may vary from posted base salary depending on your confirmed job-related skills and experience.
Why Carrot?
Carrot has received national and international recognition for its pioneering work, including Best Diversity, Equity, & Inclusion Product from the Anthem Awards, Fast Company's Most Innovative Companies, CNBC's 100 Barrier Breaking Startups, and more. Carrot is regularly featured in media reporting on issues related to the future of work, women in leadership, healthcare innovation and diversity, equity, and inclusion, including MSNBC, The Economist, Bloomberg, The Wall Street Journal, CNBC, National Public Radio, Harvard Business Review, and more.
Carrot is fully distributed, with teams in more than 40 states across the United States and dozens of countries around the world. It has received numerous workplace awards, including Fortune's Best Workplaces in Healthcare, Quartz's Best Companies for Remote Workers, and Great Place to Work and Age-Friendly Employer certifications. Learn more at carrotfertility.com.