Clinical & Scientific Consultant, Australia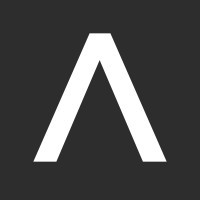 Carrot Fertility
Remote
Posted on Friday, April 14, 2023
About Carrot:
Carrot Fertility is the leading global fertility care platform for women, who are often at the center of fertility care decisions and consequences. Plus, Carrot serves people of every age, race, income, sex, sexual orientation, gender, marital status, and geography. Trusted by hundreds of multinational employers, health plans, and health systems, Carrot's comprehensive clinical program delivers industry-leading cost savings for employers and award-winning experiences for millions of people worldwide. Whether there is a need for care through fertility preservation, male-factor infertility, pre-pregnancy, IVF, pregnancy and postpartum, adoption, gestational surrogacy, or menopause, Carrot supports members and their families through many of the most memorable and meaningful moments of their lives.
The Role:
This is a contract position. The working hours are about 12 hours per month. This role aims to provide medical and scientific evidence to support clinical practices and initiatives in the represented country. This role is data-heavy. Reading and researching literature on topics associated with reproductive and hormonal health, infertility, pregnancy, menopause, and low testosterone in males will be required. Expectations are that literature sources will come from scientific, peer-reviewed articles that can be found within medical or scientifically related national or international magazines and journals.
The Team:
Our team consists of a diverse group of individuals with clinical knowledge and expertise in healthcare specifically in the areas of pregnancy, fertility, menopause, and urology, who care deeply and are committed to helping people understand their options and paths regarding their reproductive health and healthy aging. Our team has a passion for continuous learning and education using a patient-centered approach. All interventions and any support provided follows a clinical evidence-based approach.


Preferred Skills, Experience, and Time Commitment Required:
Minimum requirements:
Medically-related degree:

Reproductive medicine specialist

Obstetrician or gynecologist with fertility experience

Language competencies: English

Ability to search a variety of large medical and clinical databases using literature search engines, as well as, with assess to search clinical & clinic outcome data, and generate professional summary reviews

Flexibility to adapt to evolving business needs.

Ability to function well from a work-remote environment, with an ability to have reliable and accessible online and digital resources and to be able to operate within a confidential private space.
Requirements highly favorable to have:
Active clinical and research experience in medically scientific reproductive health topics

Engaging personality and strong communication skills

Passionate about sharing expertise and knowledge acquired
Why Carrot?
Carrot has received national and international recognition for its pioneering work, including Best Diversity, Equity, & Inclusion Product from the Anthem Awards, Fast Company's Most Innovative Companies, CNBC's 100 Barrier Breaking Startups, and more. Carrot is regularly featured in media reporting on issues related to the future of work, women in leadership, healthcare innovation and diversity, equity, and inclusion, including MSNBC, The Economist, Bloomberg, The Wall Street Journal, CNBC, National Public Radio, Harvard Business Review, and more.
Carrot is fully distributed, with teams in more than 40 states across the United States and dozens of countries around the world. It has received numerous workplace awards, including Fortune's Best Workplaces in Healthcare, Quartz's Best Companies for Remote Workers, and Great Place to Work and Age-Friendly Employer certifications. Learn more at carrotfertility.com.