Senior Accountant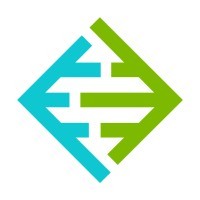 Affinia Therapeutics
Accounting & Finance
Waltham, MA, USA
Posted on Thursday, August 24, 2023
Affinia Therapeutics is an innovative gene therapy company with a vision to create a paradigm shift by broadening the reach of gene therapy to prevalent diseases. Our proprietary Affinia Rationally-designed Therapies (ART) platform was created to address key efficacy, safety, and cost of goods limitations of conventional gene therapies. We are backed by a strong syndicate of life science investors. Our purpose is to have a dramatic impact on the lives of patients around the world.
You will play a key role in shaping our culture and embodying our values of integrity, passion, and teamwork. You will be working alongside the founding management team who have a track record of success in the industry. The pace of work is dynamic, fast, and fun.
We offer competitive salary and benefits with the ability to make a difference.
Position Summary
Affinia Therapeutics is seeking an enthusiastic, detailed-oriented Senior Accountant with an operational accounting background and strong organizational skills. The Senior Accountant will be responsible for accounts payable, general ledger accounting, preparing journal entries and account reconciliations, assisting with financial reporting, and developing and ensuring compliance with key controls. Experience with technical accounting assessments and control compliance is welcome, though not required. This position will report to the Director, Controller.
Affinia is a collaborative team, and this individual will frequently work directly with the VP Finance and Chief Financial Officer and assist with other areas of finance, including budgeting and forecasting and system implementations. This individual will also have the opportunity to collaborate with Human Resources, including assisting with the administration of payroll and benefits, and other people-based operations.
Primary Responsibilities
Perform tasks within the accounts payable function such as invoice coding to ensure accurate financial reporting
Prepare bi-weekly payroll
Prepare account reconciliations such as cash, prepaids, accruals, and fixed asssets
Prepare and record journal entries with related supporting documentation
Prepare quarterly accruals for expenses associated with preclinical research and development goods and services
Assist with accounting for complex accounting areas, including collaboration and sponsored research agreements and share-based compensation
Assist with preparation of quarterly and annual financial statements
Collaborate with external auditors on approach and execution of interim and annual audit procedures, including document preparation, information requests, and other tasks
Assist with the development of internal policies and processes and the presentation of these policies and processes to those charged with governance, including documentation of controls and/or reporting requirements for new activities that occur as the business grows
Maintain and ensure ongoing compliance with accounting policies and procedures including internal control documentation to comply with Sarbanes-Oxley (SOX)
Execute system implementations and oversee consultants assisting with automation of key processes
Assist with ad-hoc tasks
Minimum Qualifications
Bachelor's degree in Accounting, CPA preferred
3-5 years' experience, preferably with a background in public accounting
Proficiency in Microsoft Office applications
Operate daily with Integrity, Passion, and Teamwork
EEO Statement: Affinia Therapeutics is proud to be an equal opportunity workplace. We are committed to equal employment opportunity regardless of race, color, ancestry, religion, sex, national origin, sexual orientation, age, citizenship, marital status, disability, gender identity or Veteran status. If you have a disability or special need that requires accommodation, please let us know.