Research Associate I/II, Preclinical Analytics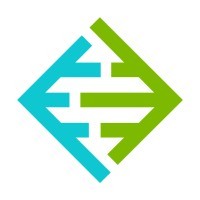 Affinia Therapeutics
Data Science
Waltham, MA, USA
Posted on Thursday, August 24, 2023
Affinia Therapeutics is an innovative gene therapy company with a vision to create a paradigm shift by broadening the reach of gene therapy to prevalent diseases. Our proprietary Affinia Rationally-designed Therapies (ART) platform was created to address key efficacy, safety, and cost of goods limitations of conventional gene therapies. We are backed by a strong syndicate of life science investors. Our purpose is to have a dramatic impact on the lives of patients around the world.
You will play a key role in shaping our culture and embodying our values of integrity, passion, and teamwork. You will be working alongside the management team who has a track record of success in the industry. The pace of work is dynamic, fast, and fun.
We offer a competitive salary and benefits with the ability to make a difference.
Position Summary
Affinia Therapeutics is seeking an experienced Research Associate to join our Analytical Science laboratory team. You will be part of a group dedicated to the advancing of gene therapies based on vectors derived from our unique AAV platform. You will actively contribute to the development and execution of analytical assays supporting studies conducted by the translational science team at Affinia. You will work to establish methods and analyze samples to meet timelines for our internal development programs. You will contribute to the evaluation of new analytical technologies, the development of more efficient laboratory workflows as well as maintaining a culture of quality and excellence.
The role is located at our state-of-the-art facility, in Waltham, MA.
Primary Responsibilities
Contribute to the development of analytical methods to support preclinical studies using platforms such as ddPCR, qPCR, Western Blotting, and ELISA
Execute routine sample testing to support preclinical studies
Document laboratory experiments, review peer data, organize experimental results for further analysis
Work cross-functionally with other laboratory groups for timely generation of data, and to assist with transfer of qualified assay methods to cross-functional colleagues and CRO partners as needed
Assist in the implementation of new laboratory workflows and continuous improvement efforts
Minimum Qualifications
Requires a bachelor's degree and a minimum of ~1‐2 years of related experience or an advanced degree with less than 1 year experience
Excellent written and oral communications skills, including experience writing laboratory SOPs, protocols, and reports
Experience performing ELISA and dd-PCR methods
Ability to thrive in a fast-paced environment flexibly and collaboratively
Operate daily with Integrity, Teamwork, and Passion
Preferred Qualifications
Experience in analysis of preclinical samples for biomarker, biodistribution and safety parameters
Previous animal tissue processing experience
Experience with IND-enabling studies
Familiarity with GXP procedures and regulatory guidelines
EEO Statement: Affinia Therapeutics is proud to be an equal opportunity workplace. We are committed to equal employment opportunity regardless of race, color, ancestry, religion, sex, national origin, sexual orientation, age, citizenship, marital status, disability, gender identity or Veteran status. If you have a disability or special need that requires accommodation, please let us know