RA - SRA, Vector Biology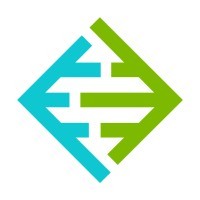 Affinia Therapeutics
Waltham, MA, USA
Posted on Wednesday, August 16, 2023
Affinia Therapeutics is an innovative gene therapy company with a vision to create a paradigm shift by broadening the reach of gene therapy to prevalent diseases. Our proprietary Affinia Rationally-designed Therapies (ART) platform was created to address key efficacy, safety, and cost of goods limitations of conventional gene therapies. We are backed by a strong syndicate of life science investors. Our purpose is to have a dramatic impact on the lives of patients around the world.
You will play a key role in shaping our culture and embodying our values of integrity, passion, and teamwork. You will be working alongside the management team who has a track record of success in the industry. The pace of work is dynamic, fast, and fun.
We offer competitive salary and benefits with the ability to make a difference.
Position Summary
We are seeking a creative, intellectually curious, and detail-oriented Research Associate (job level will commensurate with experience) to join the Vector Biology Team focused on developing our capsid discovery platform. In this role, you will have the opportunity to contribute to the very first level of discovery in gene therapy. This is a fast-paced, lab-focused role.
Primary Responsibilities
Generate and compile data for ddPCR-based biodistribution studies of gene therapy vectors
Prepare Next Gen Sequencing libraries from mouse and NHP tissue for examining AAV capsid libraries
Provide in vitro evaluation of AAV vectors using cell lines or primary cells
Create and execute cloning strategies to generate AAV capsid constructs in large pools and individually
Work cross-functionally with vector production and Next Gen Sequencing teams to ensure quality of capsid constructs
Write, prepare and present technical data, technical reports and standard operating procedures (SOPs) for internal use and tech transfer
Maintain an up-to-date notebook, participate in meetings, prepare presentations and communicate to leadership as needed
Minimum Qualifications
Bachelor's Degree in molecular or cell biology. Industry experience preferred.
Hands-on experience with RNA/DNA tissue extractions, qPCR/ddPCR, basic molecular biology techniques including plasmid cloning, DNA sequencing analysis, PCR optimization, NGS library preparation, and cell culture
Prior AAV cloning and sequencing experience a plus
Ability to thrive in a fast paced environment flexibly and collaboratively
Operate daily with Integrity, Teamwork, and Passion
EEO Statement: Affinia Therapeutics is proud to be an equal opportunity workplace. We are committed to equal employment opportunity regardless of race, color, ancestry, religion, sex, national origin, sexual orientation, age, citizenship, marital status, disability, gender identity or Veteran status. If you have a disability or special need that requires accommodation, please let us know.