Research Associate II / SRA, Histopathology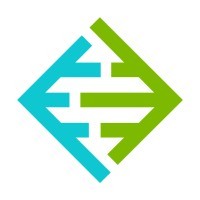 Affinia Therapeutics
Waltham, MA, USA
Posted on Friday, August 11, 2023
Histopathology Research Associate II / SRA
Affinia Therapeutics is an innovative gene therapy company with a vision to create a paradigm shift by broadening the reach of gene therapy to prevalent diseases. Our proprietary Affinia Rationally-designed Therapies (ART) platform was created to address key efficacy, safety, and cost of goods limitations of conventional gene therapies. We are backed by a strong syndicate of life science investors. Our purpose is to have a dramatic impact on the lives of patients around the world.
You will play a key role in shaping our culture and embodying our values of integrity, passion, and teamwork. You will be working alongside the management team who has a track record of success in the industry. The pace of work is dynamic, fast, and fun.
We offer competitive salary and benefits with the ability to make a difference.
Position Summary
We are seeking a conscientious, organized, and self-motivated Research Associate (level will be commensurate with experience) to join the Preclinical and Immunology group at Affinia Therapeutics. This position will offer an exciting opportunity to provide histopathology support for our programs and platform discovery. Reporting to a Principal Scientist, you will gain experience within the histopathology laboratory and develop in a dynamic, next-generation gene therapy environment located at our state-of-the-art facilities in Waltham, MA.
Primary Responsibilities
Develop, troubleshoot, and perform immunohistochemistry (IHC), immunofluorescence (IF), and/or in situ hybridization (ISH) assays
Acquire microscopic images of stained slides and compile findings in a report
Effectively communicate results, written and oral, in group and company settings
Ensure proper organization of work areas, maintenance of laboratory supplies, and inventory of reagents and histology related materials
Maintain a detailed electronic laboratory notebook, employ good documentation practices and complete relevant training of all assigned SOPs, methods, and protocols
Work collaboratively with other scientists in Preclinical and Immunology and Translational Science to execute preclinical-stage studies in a timely manner
Perform other related duties as assigned, including molecular and protein- based assays
Completion of above tasks with direct supervision from manager
Minimum Qualifications
B.S. or equivalent degree in a relevant area of science and a minimum of ~2 years of related experience or an advanced degree with ~1 year of related experience
Hands-on experience with routine histology techniques
Hands-on experience with immunohistological assays
Hands-on experience with microscopes
Experience with handling tissues collected from in vivo studies
Experience with Microsoft Office and associated programs (PowerPoint, Excel, Teams)
Ability to thrive in a fast-faced, team environment working in a biosafety level 2 (BSL-2) laboratory
Preferred Qualifications
Experience with automated staining platforms
Experience with ddPCR, RT-ddPCR, ELISA, Western, and/or other in vitro assays
Knowledge of Benchling and/or other electronic notebook platforms/databases
EEO Statement: Affinia Therapeutics is proud to be an equal opportunity workplace. We are committed to equal employment opportunity regardless of race, color, ancestry, religion, sex, national origin, sexual orientation, age, citizenship, marital status, disability, gender identity or Veteran status. If you have a disability or special need that requires accommodation, please let us know.