Director, Omnichannel Analytics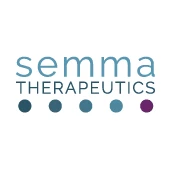 Semma Therapeutics
Data Science
Boston, MA, USA
Posted on Wednesday, November 15, 2023
Job Description
As the Director of Omnichannel Analytics, you will be responsible for shaping our data analytics strategy, budget planning by therapy area, ensuring the appropriate integrated omnichannel promotion strategy, and collaborating with business unit teams to derive actionable insights to improve customer experiences and business outcomes.
Key responsibilities will include and are not limited to the following:
Omnichannel Function Strategy and Leadership:
Develop and execute a comprehensive omnichannel analytics strategy aligned with the company's sales and marketing objectives
Collaborate with cross-functional teams with GIACO to align analytics efforts with business goals and strategies
Identify scalable capabilities and resources for advanced analytics, insights, and automated recommendations
Budget Planning:
Assess current and future omnichannel analytic needs, aligning them with business objectives, and prioritize initiatives for resource allocation
Allocate resources for integrated promotion according to affinities and strategy by therapy area
Establish mechanisms for budget monitoring, review spending vs. plan, evaluate ROI to align analytics initiatives with organizational goals
Integrated Promotion Planning:
Analyze customer behavior and preferences to identify meaningful audience segments
Utilize segmentation insights to personalize marketing content and recommendations
Collaborate with sales and marketing teams to develop targeted strategies based on customer segments and generate strategy for integrated omnichannel promotion for execution
Provide insights on optimizing marketing spend allocation across channels to maximize ROI
Performance Measurement and Reporting:
Define key performance indicators (KPIs) to assess the effectiveness of omnichannel marketing campaigns
Collect business stakeholder analytics and dashboard requirements to ensure omnichannel reporting dashboards and KPIs are meeting stated needs
Develop and maintain comprehensive omnichannel reporting dashboards and KPIs
Monitor and report on omnichannel engagement metrics to assess campaign performance and customer interactions
Assess the effectiveness of campaigns using key performance indicators (KPIs) and attribution models
Identify opportunities for campaign optimization and share insights with the marketing team
Provide regular presentations with actionable recommendations to cross-functional and executive teams to optimize omnichannel campaign performance
Data Management:
Responsible for all internal and external commercial data sources. Identify and evaluate third party data sources to identify most appropriate data required to support and inform commercial business decisions.
Manage relationship with third party data vendors
Establish quality standards for data collected internally and externally and ensure that those standards are continually being met
Required Skills:
Proficient in digital media and customer analytics
Experience measuring, mining, and generating insights from digital customer engagement data within all digital channels, including website, paid media, social media, and email campaign data sets
Experience with approaches to testing platform effectiveness and media analytics/reporting
Familiar with frequently used pharmaceutical data sources
Extensive experience and knowledge of advanced Statistical models and methods, and Statistical Design of Experiments
Deep expertise in at least one statistical analysis platform such as SAS, R, or Python
Proficiency in data analytics tools and software, as well as a strong command of data visualization tools to present findings effectively
Excellent communication, presentation, and external stakeholder engagement abilities
Qualifications:
Bachelor's and 10 years of experience with a minimum of 7 years of experience in fields such as digital analytics, business administration, statistics, data mining, applied mathematics, engineering, computer science, or related areas. Alternatively, qualification with a Bachelor's degree and a minimum of 10 years of experience in the mentioned fields. An advanced degree in a quantitative discipline such as Statistics, Analytics, Econometrics, or Mathematics is highly preferred.
7+ years of progressively advancing experience in a related industry is required; specifically, a minimum of 3 years of experience in the pharmaceutical or healthcare sectors
Candidates who have demonstrated excellence in digital and data-focused insights and analytics roles within the retail, consumer packaged goods (CPG), or financial industries may also be considered.
Extensive experience in pharmaceutical analytics, healthcare consultancy, or a related field
Strong understanding of the life sciences industry
Proven leadership and team management skills
#LI-Hybrid
#LI-KO1
Company Information
Vertex is a global biotechnology company that invests in scientific innovation.
Vertex is committed to equal employment opportunity and non-discrimination for all employees and qualified applicants without regard to a person's race, color, sex, gender identity or expression, age, religion, national origin, ancestry, ethnicity, disability, veteran status, genetic information, sexual orientation, marital status, or any characteristic protected under applicable law. Vertex is an E-Verify Employer in the United States. Vertex will make reasonable accommodations for qualified individuals with known disabilities, in accordance with applicable law.
Any applicant requiring an accommodation in connection with the hiring process and/or to perform the essential functions of the position for which the applicant has applied should make a request to the recruiter or hiring manager, or contact Talent Acquisition at ApplicationAssistance@vrtx.com.