Vertex Physician Investigator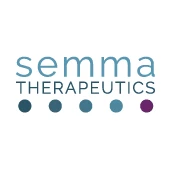 Semma Therapeutics
Boston, MA, USA
Posted on Tuesday, November 14, 2023
Job Description
Physician-scientists bring together the passion for solving a patient's unmet medical needs while pursuing scientific research that may one day translate into a clinical cure for a disease. We believe this distinctive combination of expertise, rigor and drive to positively impact human health is exactly what the biotechnology industry needs to serially innovate, and why we created the Vertex Physician Investigator Program.
The Vertex Physician Investigator Program offers exceptional early career physician investigators, with a broad variety of backgrounds and experiences, full-time employment commencing with a unique two-year, immersive experience in which they complete four customized rotations. The program provides participants with a broad understanding of the drug development process and enables future leadership opportunities. Program participants will receive didactic training and experiential learning about the science and business of drug development.
This program is designed for outstanding early-career physician investigators with a proven track record of scientific and medical accomplishments and/or innovation in their field. Working within cross functional project teams, participants will contribute to solving real-world R&D problems while they learn about all areas of our business. The program is supported by and offers direct access to a multitude of Vertex Senior Leaders; this includes co-sponsorship by our Chief Scientific and Chief Medical Officers and leadership by our Head of Clinical Development and Translational Medicine.
Full-time, benefitted position starting with a two-year rotation period consisting of four (4) six-month rotations: two mandatory rotations in Drug Discovery and Clinical Development plus two elective rotations in other Vertex functions of participant's choice

Intensive didactic training throughout the program
A guided career path with Peer-to-Peer learning and mentorship from senior leaders at Vertex

Upon completion of the two-year training, opportunity of placement in a mutually chosen, full-time role at Vertex
Why be a Vertex Physician Investigator?
Contribute to the development of transformative medicines for our patients

Learn about drug development with a leading innovative biotech company

Advance a scientific idea in a team-based environment

Leverage both clinical and scientific expertise in a biotech setting

Receive mentorship from scientific, medical and business leaders at Vertex
Collaborate within cross-functional teams to drive innovation

Accelerate career growth and broaden exposure to diverse opportunities

Leadership development
The new class of VPI starts in Summer-Fall 2024 with placement on a Vertex team as the first rotation.
Candidate must have earned an MD or MD/PhD and completed residency/fellowship, ≤5yrs post- residency/fellowship

Demonstrated evidence of investigative impact (e.g. through significant peer-reviewed publications, recognition, or awards)

Demonstrated evidence of creative thinking
Candidates must be authorized to work in the U.S. as we are unable to sponsor applicants for work visas for this program

Willingness to work in Vertex's Boston office

Outstanding communication ability

Strong team player

Leadership skills with evidence of driving to results
Interest in the intersection of drug discovery, clinical research, and commercialization

Ability to bring diverse perspective and experiences to Vertex
To apply please submit your CV and a Cover Letter by January 12, 2024. Please consider addressing the following in your Cover Letter:
What is your most significant scientific or research achievement and why? How did you accomplish it?
Why are you interested in pursuing a career in industry?

Please provide an example of your ability to apply creative thinking to identify and solve a problem.

What do you hope to get out of the Vertex Physician Investigator Program?
Company Information
Vertex is a global biotechnology company that invests in scientific innovation.
Vertex is committed to equal employment opportunity and non-discrimination for all employees and qualified applicants without regard to a person's race, color, sex, gender identity or expression, age, religion, national origin, ancestry, ethnicity, disability, veteran status, genetic information, sexual orientation, marital status, or any characteristic protected under applicable law. Vertex is an E-Verify Employer in the United States. Vertex will make reasonable accommodations for qualified individuals with known disabilities, in accordance with applicable law.
Any applicant requiring an accommodation in connection with the hiring process and/or to perform the essential functions of the position for which the applicant has applied should make a request to the recruiter or hiring manager, or contact Talent Acquisition at ApplicationAssistance@vrtx.com.