Vertex Fellow Oxford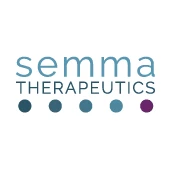 Semma Therapeutics
Oxford, UK
Posted on Tuesday, November 14, 2023
Job Description
Please submit a CV/resume and cover letter with your application.
Letters of Recommendation will be requested if invited to interview.
The Vertex Fellowship is a unique, one-year training program that provides formal training and experiential learning about the science and business of drug discovery. The fellowship intends to attract outstanding early career scientists and physicians who have completed their PhD and/or MD degree. Fellows join Vertex for a customized yearlong experience in which they are embedded within project teams and gain hands‐on experience with real‐world R&D challenges. Fellows contribute to our culture of innovation by bringing their ideas to challenge our thinking. The program is directed by our Chief Scientific Officer, David Altshuler M.D., Ph.D., with the involvement of many other Vertex senior leaders.
We believe diversity fuels innovation and encourage scientists from diverse backgrounds to apply for this fellowship. Early career scientists with expertise in a variety of research areas including but not limited to: Biology, Chemistry, Genetics, Cell and Gene Therapies, Biochemistry, Formulation, Data Science, Toxicology, and Material Sciences are encouraged to apply.
Help patients by contributing to the development of transformative medicines

Learn about drug discovery to build and accelerate your career

Advance a scientific idea rapidly in a team‐based environment

Receive mentorship from scientific, medical, and business leaders at Vertex

Become a member of the Vertex Fellows network and develop connections internally and externally
This program starts in September 2024 and ends August 2025.
Candidate must have earned a PhD, MD or joint degree

Demonstrated evidence of scientific impact (e.g., through significant publications, presentations or awards)

Demonstrated evidence of creative thinking and scientific problem solving

Interest in the intersection of medicine and drug discovery research
Fellows Program Timeline:
Applications for the Vertex Fellows 2024-2025 class will be accepted from November 13, 2023 ‐ January 12, 2024.

Candidates of interest will be notified in February 2024. Letters of Recommendation will be requested at this time.

Interviews will take place on the first week of March 2024.

Selected candidates will receive formal offers in mid‐late March 2024.

Fellows 2024-2025 class members will start at Vertex (Boston, San Diego, or Oxford, UK) on mutually agreed upon dates between August 12, 2024 and September 9, 2024.
Company Information
Vertex is a global biotechnology company that invests in scientific innovation.
Vertex is committed to equal employment opportunity and non-discrimination for all employees and qualified applicants without regard to a person's race, color, sex, gender identity or expression, age, religion, national origin, ancestry, ethnicity, disability, veteran status, genetic information, sexual orientation, marital status, or any characteristic protected under applicable law. Vertex is an E-Verify Employer in the United States. Vertex will make reasonable accommodations for qualified individuals with known disabilities, in accordance with applicable law.
Any applicant requiring an accommodation in connection with the hiring process and/or to perform the essential functions of the position for which the applicant has applied should make a request to the recruiter or hiring manager, or contact Talent Acquisition at ApplicationAssistance@vrtx.com.