Product Owner, CRM & Next Best Action (NBA), US Pain BU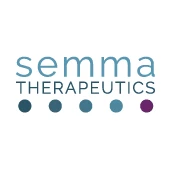 Semma Therapeutics
Product
Boston, MA, USA
Posted on Friday, November 3, 2023
Job Description
Vertex is seeking a talented leader to join our US Pain Business Unit to support our journey to bring forth new options for the treatment of pain. The Product Owner (Senior Manager), CRM & NBA (Next Best Action) will be an integral part of the US Pain Marketing Team, which is preparing for potential commercialization of an investigational novel selective inhibitor of NaV1.8 in acute pain. This role will be part of a small team of Product Owners that will support other core marketing technology platforms and will drive the evolution and implementation of our innovative go to market model that focuses on a lean in-person presence supplemented by robust digital engagement. This position will play a critical role in setting the vision and roadmap for our CRM & NBA platforms to drive an optimized customer experience across healthcare professionals we seek to engage. We are seeking a candidate that has a strong experience and background in marketing technology with a specific focus on Veeva's CRM platform and NBA solutions. This candidate should have experience in working in commercial business units, demonstrated success in educating and coaching teammates, and the ability to thrive in a fast-paced, innovation-driven environment. This role reports to the Director, Digital Customer Experience for the US Pain Business Unit.
For more information about Vertex's pain program, visit https://www.vrtx.com/research-development/pipeline/pain/. To learn more about working at Vertex and our commitment to a vibrant and inclusive culture, visit https://www.vrtx.com/working-here/inclusion-diversity-equity/.
Key Responsibilities
Establish and communicate a product vision and strategy that outlines the short- and long-term goals for the CRM & NBA platforms
Define and prioritize the product roadmap for the CRM & NBA platforms and ensuring alignment with the overall business goals and strategies
Collaborate with cross-functional teams, including marketing, sales and DTE (IT), to ensure the products align with business needs and technical requirements
Develop use cases aligned to marketing team objectives and drive consensus with relevant internal stakeholders to align on feasibility and implementation plan
Partner with other product owners and platform leads to ensure the seamless integration of CRM & NBA into other core marketing technology platforms (e.g., Customer Data Platform, Marketing Automation)
Ensure maintenance of detailed product backlog, including user stories, epics, and acceptance criteria, in collaboration with the development team
Define and measure key performance indicators (KPIs) to assess the product's success and make data-driven decisions for continuous improvement
Oversee data management within the CRM system, ensuring the accuracy, quality, and security of all customer engagement related information
Provide training and support to internal teams and customers to maximize the value of the marketing automation platform
Manage expectations and feedback acting as a bridge between stakeholders to ensure effective communication of product updates and milestones effectively
Participate in all aspects of agile process including sprint planning and retrospective meetings to ensure efficient development cycles and prioritized features based on business and customer needs
Provide strategic input that helps manage the relationship with the CRM & NBA vendors to evaluate potential platform updates or upgrades and recommendations on their implementation
Ensure compliance with relevant data protection and privacy regulations
Stay informed about industry trends, emerging technologies, and best practices in CRM & NBA to identify opportunities for innovation
Foster a culture of innovation, teamwork, and customer-centricity within the product team and across the organization
Escalate any identified risks/dependencies to Vertex (e.g., dedicated resources)
Cultivate strong partnerships with cross-functional teams to support business goals and engage above role including close partnership with the field, patient, disease education and program counterparts, serving as a peer leader on the marketing and launch readiness teams

Role models and instills a culture of compliance focused on ethics and integrity in all we do
Required Education and Experience
Bachelor's degree

7+ years of work experience

working with marketing technology platforms with a specific concentration in CRM and NBA platforms; Veeva CRM experience is required
Proven experience as a Product Owner or similar role; project management experience is a plus
Healthcare/biopharmaceuticals experience is strongly preferred
Required Skills
Proficiency in CRM software specific to the pharmaceutical industry (Veeva)
Experience establishing and gaining cross-functional and leadership alignment on a marketing technology product vision, roadmap and implementation plan in a matrixed organization
Ability to effectively translate commercial business requirements into articulate functional requirements to ensure alignment on stated business objectives across teams
Attention to detail and ability to manage complex compliance requirements
Entrepreneurial spirit and courage to challenge the status quo to develop innovative and focused approaches to enable launch through data and technology, regular measurement of results and pivoting based on our test and learn strategy
Strong written and verbal communication skills, with the ability to connect with senior leaders as well as more varied large audiences

Comfortable working in a highly collaborative and results-driven environment

within a growing business unit where we are concurrently learning & building as we drive towards product launch

Demonstrated understanding of the legal, regulatory, privacy, and compliance requirements within the life sciences industry specific to the use of marketing technology platforms

Travel Requirements: Ability to travel 10 - 20%
#LI-KM3
Company Information
Vertex is a global biotechnology company that invests in scientific innovation.
Vertex is committed to equal employment opportunity and non-discrimination for all employees and qualified applicants without regard to a person's race, color, sex, gender identity or expression, age, religion, national origin, ancestry, ethnicity, disability, veteran status, genetic information, sexual orientation, marital status, or any characteristic protected under applicable law. Vertex is an E-Verify Employer in the United States. Vertex will make reasonable accommodations for qualified individuals with known disabilities, in accordance with applicable law.
Any applicant requiring an accommodation in connection with the hiring process and/or to perform the essential functions of the position for which the applicant has applied should make a request to the recruiter or hiring manager, or contact Talent Acquisition at ApplicationAssistance@vrtx.com.