Principal Scientist Process Chemistry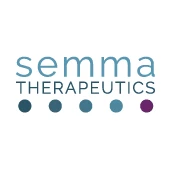 Semma Therapeutics
San Diego, CA, USA
Posted on Friday, November 3, 2023
Job Description
General Summary:
The Process Chemistry Scientist is a highly motivated, scientifically driven and enthusiastic individual who will design and develop chemistry on a synthetic project while conducting laboratory experiments to enable the delivery of compounds to support toxicology studies, human studies, and technical transfer information internally and to contract research organizations externally. This individual may develop new chemistry, improve existing chemistry and demonstrate such chemistries by delivering compounds at expected purity and batch size for the appropriate phase of development.
Key Duties and Responsibilities:
Designs and performs sophisticated, technically challenging synthetic organic chemistry experiments, efficiently and independently and in a fit-for-purpose fashion for the stage of development (pre-clinical through process validation) ensuring compliance with applicable regulations and SOPs
Perform reaction process monitoring using a variety of analytical methods and work with analysts to develop sufficient methods.
Has a proven track record of scaling-up and delivering kg quantities of experimental drug substance in the appropriate physical form.
Generates effective hypotheses to pursue synthesis or manufacturing goals and sets new experimental direction
Identifies broad implications of results and their impact on overall study within the process development timeline
Develops novel and creative solutions to overcome synthetic and manufacturing obstacles
Makes substantive conceptual contributions to project activities and scientific strategies
Provides authoritative technical recommendations regarding process chemistry broadly within the company and occupies a key or pivotal formal or informal project role
Experience in writing and transferring developed technology to outside CROs and working with suppliers to solve chemical issues for compound delivery.
Employs new principles and concepts from other fields to promote new progress in synthesis.
Understands and able to develop synthetic plans for synthesis development of molecules.
Multitasks to effectively manage multiple activities/projects.
Knowledge and Skills:
High level of creativity and productivity with strong problem solving and analytical skills
Well-developed scientific leadership qualities
Track record of significant scientific contributions with publications/patents
Experience in all phases of drug development using state-of-the-art platform technologies
A practical and advanced understanding of related scientific disciplines
Communicates with high precision and skill, to enable the effective dissemination, internally and externally, of advanced ideas
Developed understanding and application of current regulations, quality aspects, and regulatory thinking to their projects
Education and Experience:
Bachelor's degree in relevant field
Bachelor's degree and 10+ years of experience or a Master's degree and 7+ years of experience or a PhD and 4-7 years of experience, or the equivalent combination of education and experience
Salary range: $131,920 - $197,880 annually
Disclosure Statement:
The range provided is based on what we believe is a reasonable estimate for the base salary pay range for this job at the time of posting. This role is eligible for an annual bonus and annual equity awards. Some roles may also be eligible for overtime pay, in accordance with federal and state requirements. Actual base salary pay will be based on a number of factors, including skills, competencies, experience, and other job-related factors permitted by law.
At Vertex, our Total Rewards offerings also include inclusive market-leading benefits to meet our employees wherever they are in their career, financial, family and wellbeing journey while providing flexibility and resources to support their growth and aspirations. From medical, dental and vision benefits to generous paid time off (including a week-long company shutdown in the Summer and the Winter), educational assistance programs including student loan repayment, a generous commuting subsidy, matching charitable donations, 401(k) and so much more.
#LI-BS1
#LI-Onsite
Company Information
Vertex is a global biotechnology company that invests in scientific innovation.
Vertex is committed to equal employment opportunity and non-discrimination for all employees and qualified applicants without regard to a person's race, color, sex, gender identity or expression, age, religion, national origin, ancestry, ethnicity, disability, veteran status, genetic information, sexual orientation, marital status, or any characteristic protected under applicable law. Vertex is an E-Verify Employer in the United States. Vertex will make reasonable accommodations for qualified individuals with known disabilities, in accordance with applicable law.
Any applicant requiring an accommodation in connection with the hiring process and/or to perform the essential functions of the position for which the applicant has applied should make a request to the recruiter or hiring manager, or contact Talent Acquisition at ApplicationAssistance@vrtx.com.